Nine Entertainment Chariman, Peter Costello has announced Mike Sneesby as CEO this morning.
Sneesby has been the CEO of Stan Entertainment, since its inception, and his appointment follows the resignation of current CEO Hugh Marks in November last year.
NEC Chairman Peter Costello says,"The board and I have every confidence that, under Mike's leadership, Nine will be able to maintain the significant momentum it has built. Mike is well placed to continue to drive Nine's transformation as a digitally led business which is actively adapting to meet the contemporary media consumption habits of Australians.

"I also want to pay tribute to the remarkable tenure of Hugh Marks, who in 2015, inherited a legacy television business with a market capitalisation of around $1.3bn. Through the combined strength that came from the Nine-Fairfax merger, our current market capitalisation has grown to just over $5bn. This is a remarkable turn-around and Hugh has my sincere thanks and gratitude for his work.  His time as CEO has seen Nine make a number of key strategic decisions, which not only redefined Nine but changed the wider media landscape in Australia."

Mike Sneesby says, "I am honored to be entrusted with this important role, to be the custodian for many of Australia's most important, valuable and iconic media brands. I have worked alongside my colleagues at Nine for many years and I look forwarding to building our future together as we embrace the opportunities presented in the emerging and growing digital future. The Nine family is made up of journalists, technicians, producers and so many dedicated to their craft, it will be the honor of a lifetime to lead them."

At the time of his resignation late last year, Marks sent an email to all staff saying, "After five successful years for Nine, I have decided the time is right for me begin the process of moving on. I want to take this opportunity to tell you what a privilege it has been leading this business over a truly transformational period for both the media market generally, and particularly our business."
His resignation followed a damning report about his relationship with former commercial director Alexi Baker.
Marks will finish his term as Chief Executive Officer on 31 March 2021 and will remain available to assist with a handover to Mr Sneesby in the following months.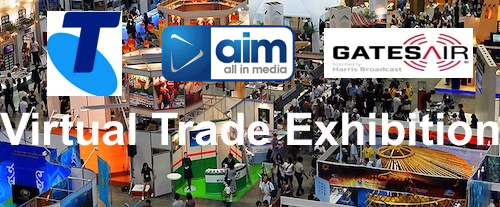 ---
Subscribe to the radioinfo podcast on these platforms: Acast, Apple iTunes Podcasts, Podtail, Spotify, Google Podcasts, TuneIn, or wherever you get your podcasts.