Nine Entertainment has withdrawn its FY20 Profit Guidance, telling shareholders that the forward ad market is becoming increasingly difficult to predict.

At the time of its half year report in February, Nine provided a guidance premised on a defined set of advertising market assumptions.

The rapid progression of COVID-19 is now beginning to impact Nines bottom line, and while the March quarter FTA and revenues track close to predictions, Q4 predictions are becoming increasingly difficult to predict.

Nine's share price earlier this year was over $2.00 per share, but today is trading below $1.00.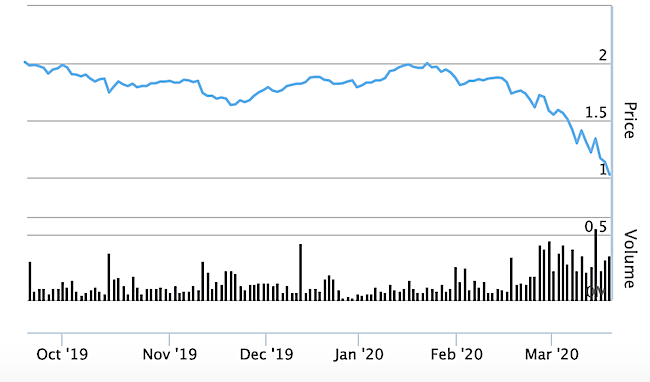 HT&E' s shar eprice has also been falling from a high in October last year of about $1.93 to under $1.30 this week.
HT&E has been conducting a share buyback, which is likely to keep its share price up proportionally more than other media stocks.
---