Matthew Belt has an ambition to work in radio in every continent of the world.

He is well on the way to achieving his aim.

As part of his world travels, Matt was in Sydney last month to work for a few weeks at youth community station FBi Radio.

The British radio enthusiast got the bug when he did work experience at Kerang Radio, aged 16, while studying a media course in school.
"I went there for a couple of weeks work experience, and no one said goodbye your time is up, so I just kept going back… for the next two years. Eventually I got to be assistant producer for the evening show."


When he finished school Matt began a radio course at the University of Gloucestershire. As part of his course he was required to do a placement at a station, so he decided to make an adventure of it and got an internship at a station in Ghana.

The commercial station in Ghana's capital Accra, XYZ FM, had a mixed format, including gospel music, financial talk shows and Reggae music. He loved it.

Back home in the UK, Matt got a stint of freelance work at the BBC, which increased his skills, particularly as an audio producer.

After graduating from his course in 2013, he was off again, this time to the United States.

"I worked at KEXP, a non profit station in Seattle. They did a lot of video there as part of their radio shows, I learnt a lot. I felt very welcome and at home… the station connected people."

He returned to KEXP the following year to work as Digital Content intern for three months.

By that time Matt had decided his goal was to work in a radio station on every continent by the age of 30. He is currently 26, with 4 years to complete his goal. Which is why he found himself in Australia.

"It's a long way and expensive to get here. I had to get an office job and save for a while to make enough money to fund this trip," he told radioinfo when he was in Sydney.

FBi Radio took him on and while there he did the sound design for several programs, including a mini documentary on Alcoholism for the station's All The Best series.
The next stop in Matt's ambitious quest will either be Asia or South America, depending on how quickly he can save for his next trip and whether any station offers him an unpaid internship (or paid if they are feeling generous).

If you're interested in having Matthew Belt at your station as he journeys around the world, you can contact him via his facebook page.

His Soundcloud page can be found here https://soundcloud.com/mattbelt.
His email is [email protected]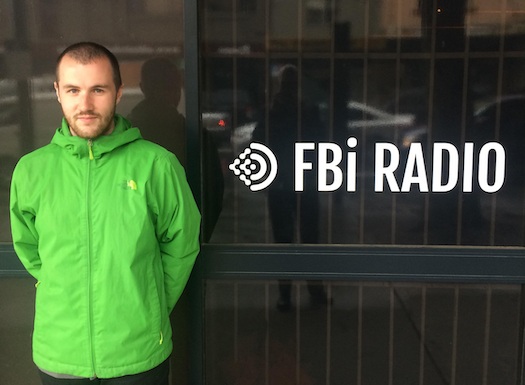 Good luck Matt!