Perth's 100.9FM Noongar Radio was thrilled to get a plug in WA Parliament recently when MP John Quigley praised the station saying:
"I would like to recommend to members the radio station I listen to…".
Addressing the Legislative Assembly on Tuesday March 15th, he went on to talk about the "wonderful programs" on the station, including Nights of Rock, Law Matters, Health Matters and Strong Minds as being particular favourites.

"I think this is just an absolutely wonderful radio station," said Quigley (pictured left).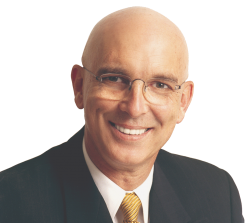 Nights of Rock, a heavy metal show is hosted by James Scott on Monday nights at 8 and repeated Wednesdays at 10pm.
Law Matters is presented fortnightly by Jodi Hoffmann and the Aboriginal Legal Service WA, and airs Wednesdays at 11am, repeated Sunday nights at 9.
Health Matters features the state's top medical experts in their field and broadcasts on alternative Wednesdays and Sundays.
Strong Minds is a unique mental health talkback show delivered live on Thursdays at 11, featuring counsellors Anthony Ward and Mark Patrick.

Noongar Radio is Perth's only Aboriginal radio station, and also claims a large non-indigenous fan base.
It is available in Perth on 100.9FM, digitally and streamed across the world from www.noongarradio.com.
The Noongar Radio team are elated by their recognition in Parliament.

Noongar Radio 100.9fm is managed by Noongar Media Enterprises, a not-for-profit Aboriginal community based organisation which provides Noongar people the opportunity to have their voices heard through radio broadcasts in the Perth metropolitan area.
From its very visible studios at 207 Beaufort St in Perth, NME is committed to the broadcast of positive, informed, empowering programming which support and promote the achievements and aspirations of the Noongar community it serves.
But this is much more than just another radio station. Indigenous media contributes to the building of self esteem, creating and fostering engagement and capacity building both within and outside of the Noongar community. It promotes reconciliation, which includes the progress towards a more just and equal Australian society.