Comparing the CHR stations,
Nova100
and
KIIS101
shared the greatest crossover, with 30.8% of tracks played on both stations.
Loud Luxury's 'Body' was the most common track, earning 163 spins in the past two weeks.
A quarter of Nova100's playlist was spun on 101.9 The Fox, claiming 'Nothing Breaks Like A Heart' by Mark Ronson and Miley Cyrus (pictured) as the top shared track with 189 instances. These spins helped propel the track to No.1 on Aircheck's National Radio Airplay chart last week.
101.9 The Fox and KIIS101 had a crossover of 23.2% and championed Ava Max's 'Sweet But Psycho'.
Gold and Smooth held the lowest crossover at 18.8% due to the wide range of tracks spun during the two week period, while Gold and Triple M shared 336 tracks, equating to a 23% crossover. Australian rock band Powderfinger delivered the most played track across the two stations in '(Baby I've Got You) On My Mind.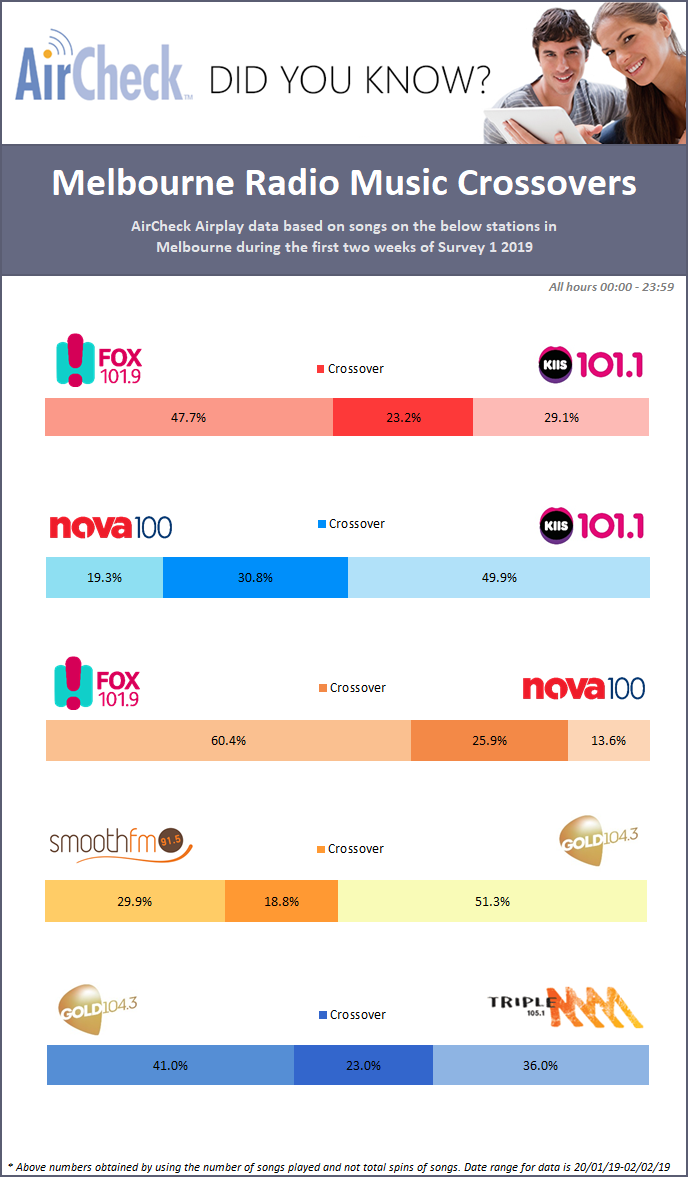 AirCheck, the Leader in Local Media Monitoring in Australia, checks the airplay of songs and commercials on ALL 54 commercial radio stations 24/7 in Sydney, Melbourne, Brisbane, Gold Coast, Adelaide, Perth, Central Coast, Newcastle and Geelong, plus Triple j and FBi in Sydney and Fresh 92.7 in Adelaide.