NOVA Entertainment have confirmed key commercial leadership appointments in the Agency Sales, CREATE and Digital Audio functions in Melbourne.
Amanda Holenstein is now Head of Agency in Melbourne, responsible for coaching and developing the commercial team to generate innovative and tailored solutions for customers.
An accomplished commercial development manager with over 17 years' experience, Holenstein has held senior account management roles in publishing before joining ARN as Agency Account Manager and Group Sales Manager for nearly six years.
Joining NOVA Entertainment in January 2016, she was appointed as Development Manager and Group Sales Manager before being promoted to her new role as Head of Agency.
Brooke Dul has been confirmed as Melbourne Head of CREATE with responsibility for
guiding the CREATE team's performance to deliver revenue goals and performance metrics across CREATE's campaign function including strategy, talent partnerships, campaign delivery, local trade engagement and creative business development.
Brooke joined NOVA Entertainment in December 2009 and held various Digital and Campaign Delivery, Client Solutions and Project Manager roles.
In May 2014 she joined SCA in Brand & Promotions before moving to Melbourne with L'Oréal Professional Products Division as National Trade Marketing Manager before returning to NOVA in October 2017 as Head of Campaign Delivery before taking on the role of Head of Delivery, CREATE in April 2018 and has now been promoted to Head of CREATE Melbourne.
NOVA has also confirmed key positions in the podcasting team with the appointment of Steph Freeland-Small as Head of Digital Audio Commercial for Melbourne, and promotion of Liz Maplestone to Head of Digital Audio Commercial for the Adelaide, Perth and International markets.
Freeland-Small and Maplestone have responsibility for promoting creativity, innovation and education on the power and performance of podcasting and streaming for their relevant state-based clients.
Liz Maplestone has over 16 years commercial and implementation experience, across multiple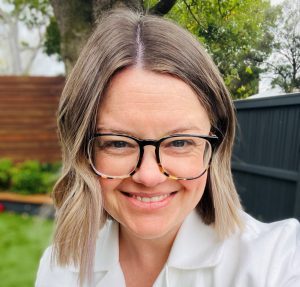 media platforms, including seven years with Bauer and Pacific magazines. Joining NOVA Entertainment in 2011, she has held several senior sales positions and in February 2019 was appointed to the newly created position of Digital Audio Specialist.
Returning to NOVA Entertainment for the second time, having been appointed as Agency Sales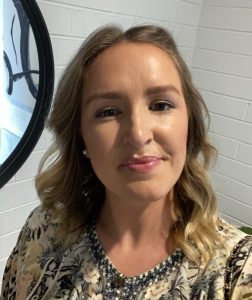 Manager (maternity leave contract) in 2019, Steph Freeland-Small has held various senior marketing roles primarily within the sport and entertainment industries including Etihad Stadium (now Marvel Stadium), Swimming Australia and Melbourne Storm.
NOVA Entertainment's Melbourne Commercial Director & Market Lead, Andrew Will, says, "We are extremely proud of the quality of people within the Melbourne office and the elevations of Amanda, Steph, Liz and Brooke into key commercial leadership positions is testament to themselves and the learning and development environment we nurture at NOVA Entertainment."