It may be April 1st but this is no joke.
Today marks the 15th Birthday for Nova 96.9, Sydney.

On April 1, 2001 when the station launched with Merrick & Rosso, they were joined by Christine Anu as the first on air guest. Christine played the first song to be broadcast on the station, a live version of her song 'Coz I'm Free.'

In his 15th year, Tim Blackwell from Nova's National Drive Show 'Kate, Tim & Marty' is the longest standing Nova presenter.

Tim Blackwell has been an instrumental member of the wider Nova family having worked across Nova Sydney, Melbourne, Brisbane and Perth. Tim has hosted a number one breakfast show on Nova 106.9 in Brisbane, he launched Nova 93.7 in Perth in 2002 while interviewing the Red Hot Chili Peppers and most recently he co-hosts Australia's number one Drive Show, Nova's Kate, Tim & Marty.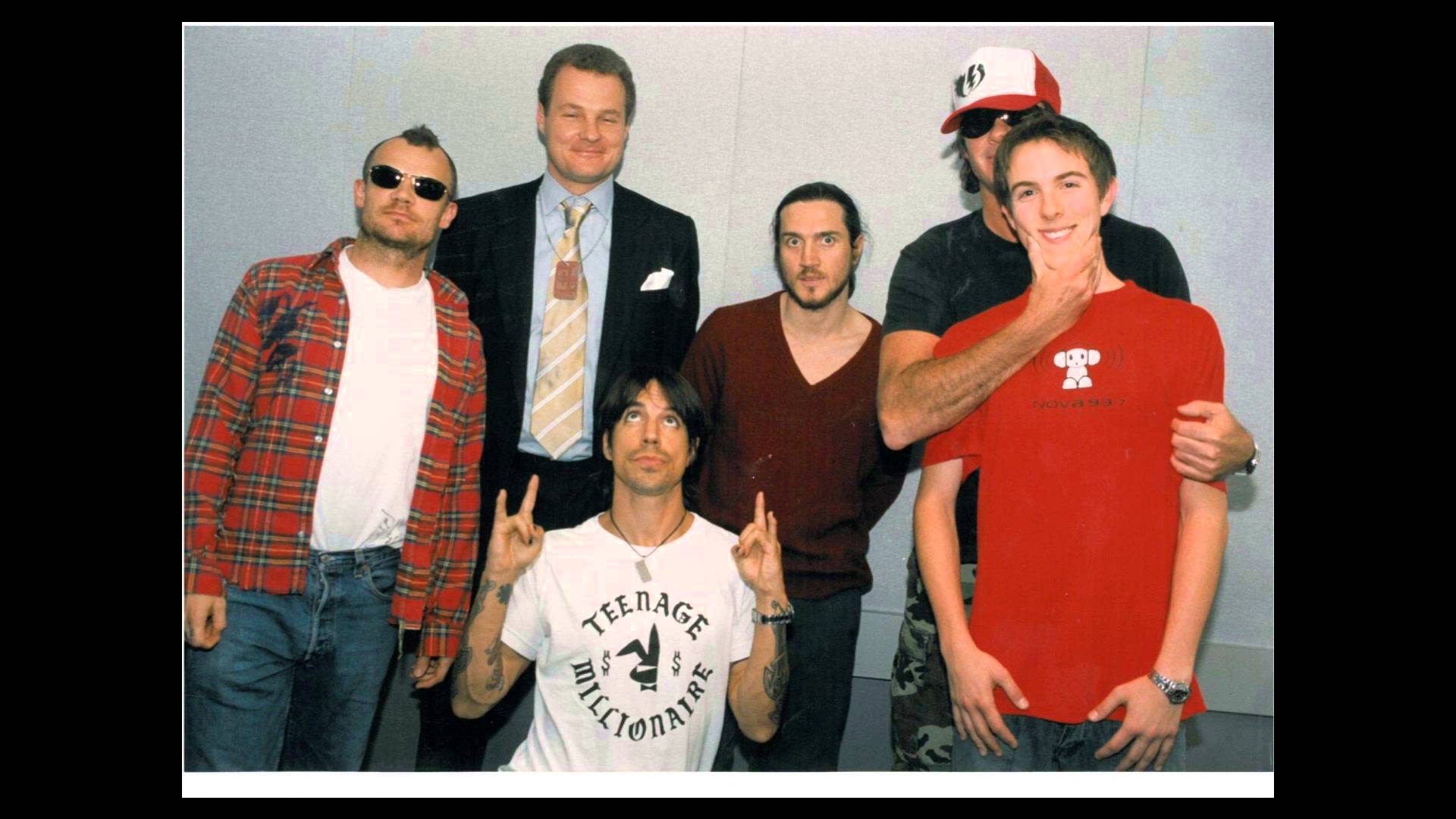 A fresh faced Tim Blackwell with the Red Hot Chilli Peppers
Kent 'Smallzy' Small is also one of the longest serving presenters, having served 13 years with the company.

Fitzy is into his 12th year with Nova and this year makes 8 years for Wippa.

Nova 96.9's longest standing employee is Sean Jenkins, who has been in the sales team since Nova 96.9 started 15 years ago.

Nova 969's tagline when the station launched was 'Sounds Different'

Some of the songs Nova 96.9 would have been playing that year:
– Ms Jackson – Outkast
– Lady Marmalade – Christina Aguilera, Lil' Kim, Mya & Pink
– Bootylicious – Destiny's Child
– Teenage Dirtbag – Wheatus

The Nova 96.9 team will be celebrating their 15th birthday with a party tonight in the CBD.