NZME has told investors at its AGM that, despite the challenges and disruption brought on by Covid-19, the company has returned a statutory Net Profit After Tax of $14.2 million and Operating EBITDA of $67.3 million.

CEO Michael Boggs told investors" "Operating Revenue gives the best illustration of the impact of Covid-19, being down 11% year-on-year. During the month of April 2020, total advertising revenues were down 47% year-on-year, and only recovered in the last two months of 2020.

"The impacts of the pandemic were also offset by a 14% reduction in our Operating cost base. We expect that this will deliver an ongoing annual cost reduction of $20 million. I'd also like to draw your attention to the significant reduction in net debt of $40.9 million, bringing net debt to $33.8 million at 31 December 2020."

"We are targeting a lift in Audio's EBITDA margin from the 14 per cent achieved in 2020 to our target of between 15 and 17 per cent by 2023.

"We completed a significant repositioning of our radio brands and talent in mid-2020. This included the launch of new radio brands, Gold and Gold AM. We still have a range of initiatives here to grow the 10 plus audience market share, with a focus on the key 25 to 54-year-old demographic and realising regional opportunities to increase revenue share."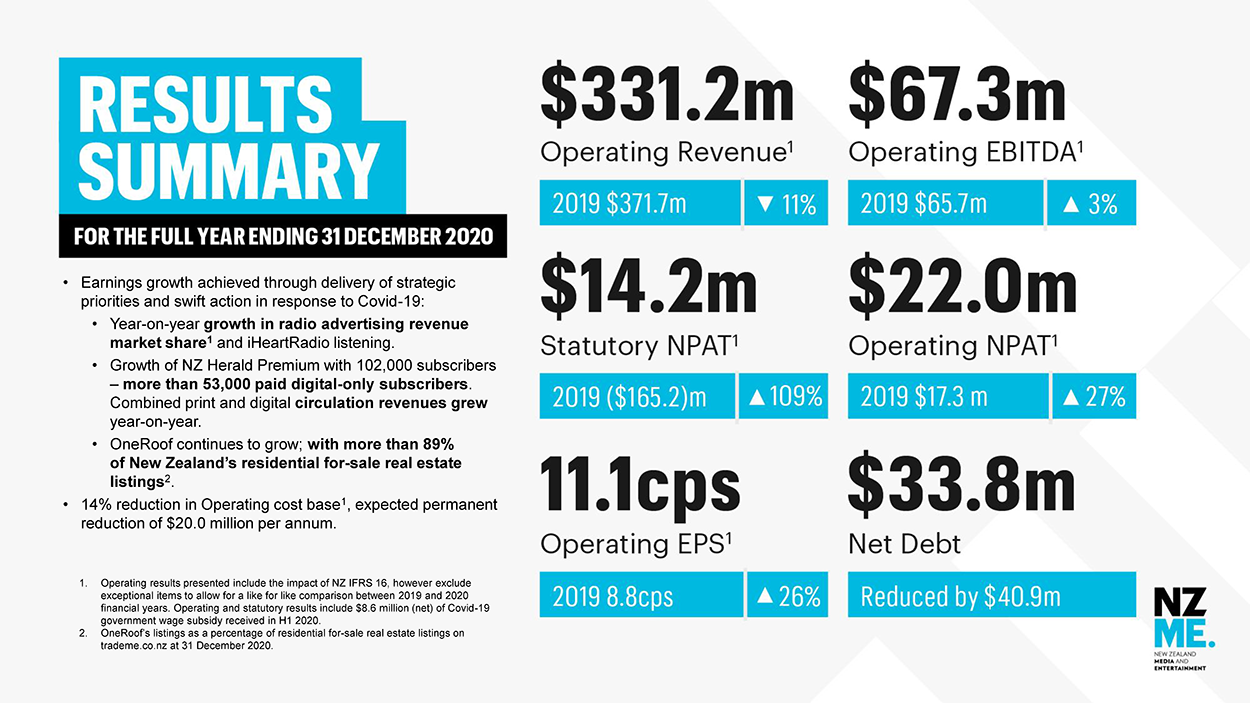 NZME intends to pay dividends of 30-50% of Free Cash Flow subject to being within its target leverage ratio and having regard to NZME's capital requirements, operating performance and financial position.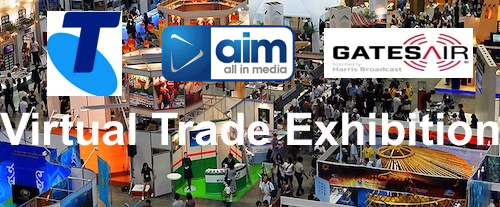 ---
Subscribe to the radioinfo podcast on these platforms: Acast, Apple iTunes Podcasts, Podtail, Spotify, Google Podcasts, TuneIn, or wherever you get your podcasts.