Health experts have warned the media to be cautious about reporting links between blood clots and the covid vaccines.
Is this a case of messenger shooting, or a valid note of caution to the media?
Reporting of recent cases has prompted doctors and the government to ask media to be careful in their reporting.
Australian Medical Association vice president Chris Moy said highlighting unconfirmed vaccine side effects or complications without appropriate context could have a negative effect on public confidence and increase vaccine hesitancy.
News editors we spoke to about this issue, all of whom wanted to be off the record, had mixed responses.
Some thought it was hypocritical to blame the media for doing their job.
"If the problem is with the vaccine, why is it our problem," asked one editor. "If confidence is being eroded, isn't that more about the vaccine and its roll out than reporting of it? Why are they blaming the media?"
While others pointed to the fact that some reporting did indeed sensationalise each case without context, and the warning is timely.
"Good reporting is about communicating the whole story," said one editor.
"It is absolutely valid and newsworthy to report the deaths from clotting, but it is also important to include the context in each report. Such an emotive issue can make people panic if they don't hear all the information in the same story, we can't rely on them hearing every report and creating the context themselves, we have a responsibility with issues like this to remember that people don't always hear everything correctly. Each story has to have enough context to communicate the wider issue… that's just good journalism."
Medical officials fear that some reporting risks unnecessarily scaring vulnerable parts of the community, but they also acknowledge that there is a likely link to some of the blood clots and are continuing to investigate all cases carefully.
The latest case in point is the death of a 48-year-old woman in New South Wales who is believed to have died from blood clots after receiving the AstraZeneca vaccine. But additional information is needed to put her case in perspective, such as she is belived to have been diabetic and had other health issues.
The Therapeutic Goods Administration has also pointed out that common blood clots occur in around 50 Australians every day.
Investigations so far show that blood clots in people who have received the vaccine have only been confirmed in 2 cases out of over 700,000 people who received the AstraZeneca vaccine in Australia.
Moy says doctors fear that "media scrutiny, because of the heightened anxiety about the vaccines, is microscopic on every single thing that has gone on with the vaccine, whether or not it has anything to do with the vaccine."
Negative news reporting about vaccine related clotting is also being used in disinformation campaigns by anti-vaccine lobbyists and others who have motives for causing destabilisation and division in society.
"The concern is that this over-analysis at the moment, without real knowledge, is essentially the media playing doctor and it's actually causing a material effect on vaccine confidence, which really shouldn't be the role of the media. Particularly if they're actually having negative effects when they are reporting things which ultimately have nothing to do with the vaccine at all."
All news editors we spoke to for this story, whether they agreed with Moy's viewpoint or not, recognised that reporting should give wider context and that media should be careful not to sensationalise the issue.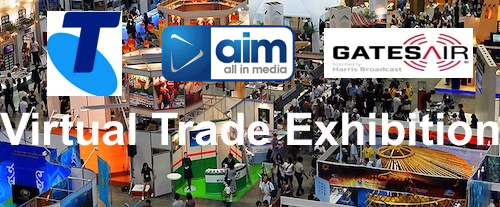 ---
Subscribe to the radioinfo podcast on these platforms: Acast, Apple iTunes Podcasts, Podtail, Spotify, Google Podcasts, TuneIn, or wherever you get your podcasts.