I first interviewed Mike E & Emma 10 years ago in 2012.
They were about a year into working at an experiment that had already been running for about a decade called The Edge 96.1. It was operating on the old 2KA, Katoomba licence that had moved to Penrith on the outskirts of Sydney, converted to FM and (for the bargain price of $46,000) and subsequently purchased from Mike Walsh by ARN.
Although the FM signal was weak, lest the station encroached on the Sydney licence area, they went online and DAB+ to see if they could attract a geographically broader but narrowly targeted young audience through a strict diet of hip hop and dance – a format known in the business as Urban Contemporary.
Mike E (Etheridge) and Emma (Chow) turned out to be the perfect pioneers for the digital format. On-air they possess a chemistry that sounds fresh and totally connected to their young listeners. Off-air, they are a deft hand at social media and have built a following which rivals some of the top shows on metro stations.
Although they were included in "Other FM" in the Sydney book, nobody could say for certain how much of that category (which could account for up to 12 per cent of the survey) was held by The Edge 96.1. I wrote at the time that trying to figure out where the station sat on the Sydney ladder was like wishing your dog could talk but being afraid of what they might say.
Nonetheless, having won a slew of ACRAs along the way, it was clear that Mike E & Emma would likely be a success on a major metro FM station. Yet, they stayed at the Edge. For almost 12 years – till now.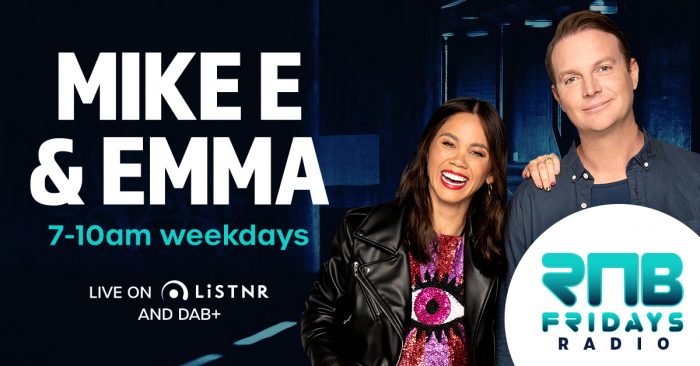 On Monday they started their new show on SCA's LiSTNR and on DAB+. Older and wiser, they've traded in the Urban Contemporary format for RnB https://radioinfo.com.au/news/mike-emma-get-that-rnb-friday-feeling-everyday-on-listnr/
Here the are, once again speaking with Peter Saxon.