OLDSKOOL 90's stations lead DAB+ stations nationally in the latest survey from GfK.
With 378,000 listeners, OLDSKOOL 90's lead RnB Fridays with 333,000, from the 90s group of KIIS,97.3,Mix and 96FM, who are just in front of Coles Radio.
In Adelaide smoothfm Adelaide leads, with Mix 90's, Coles Radio and OLDSKOOL 90's just behind.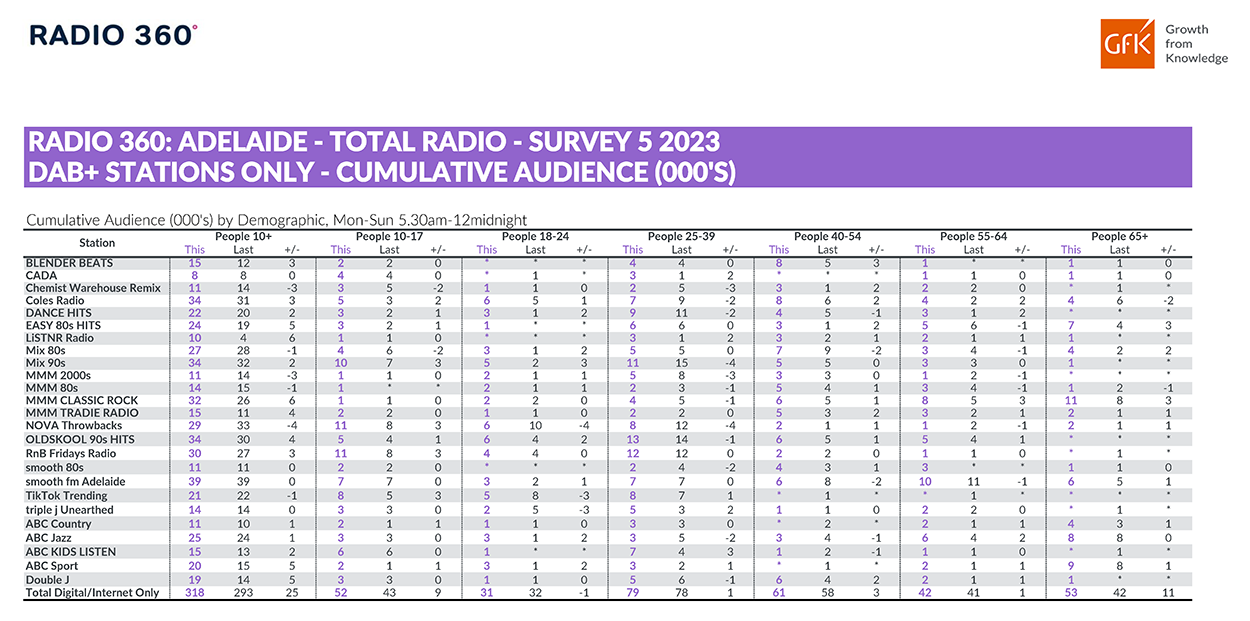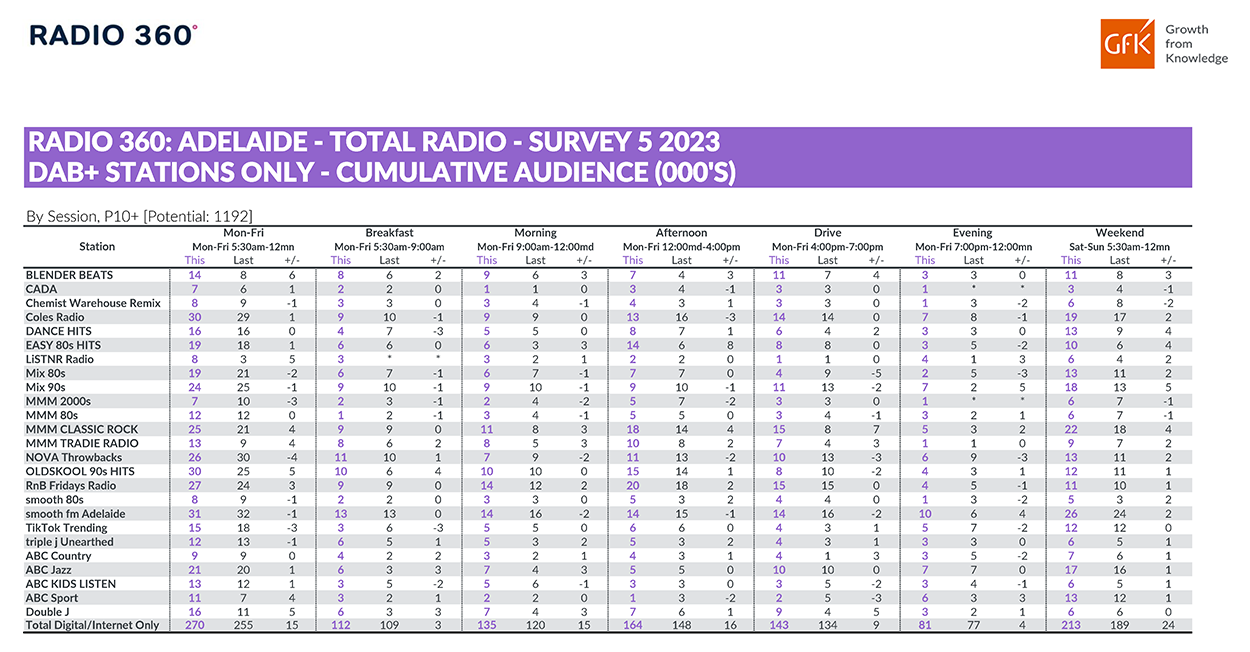 In Brisbane 973 KIIS90's is on top, followed by Coles Radio, OLDSKOOL 90's, then smooth fm Brisbane and Double J.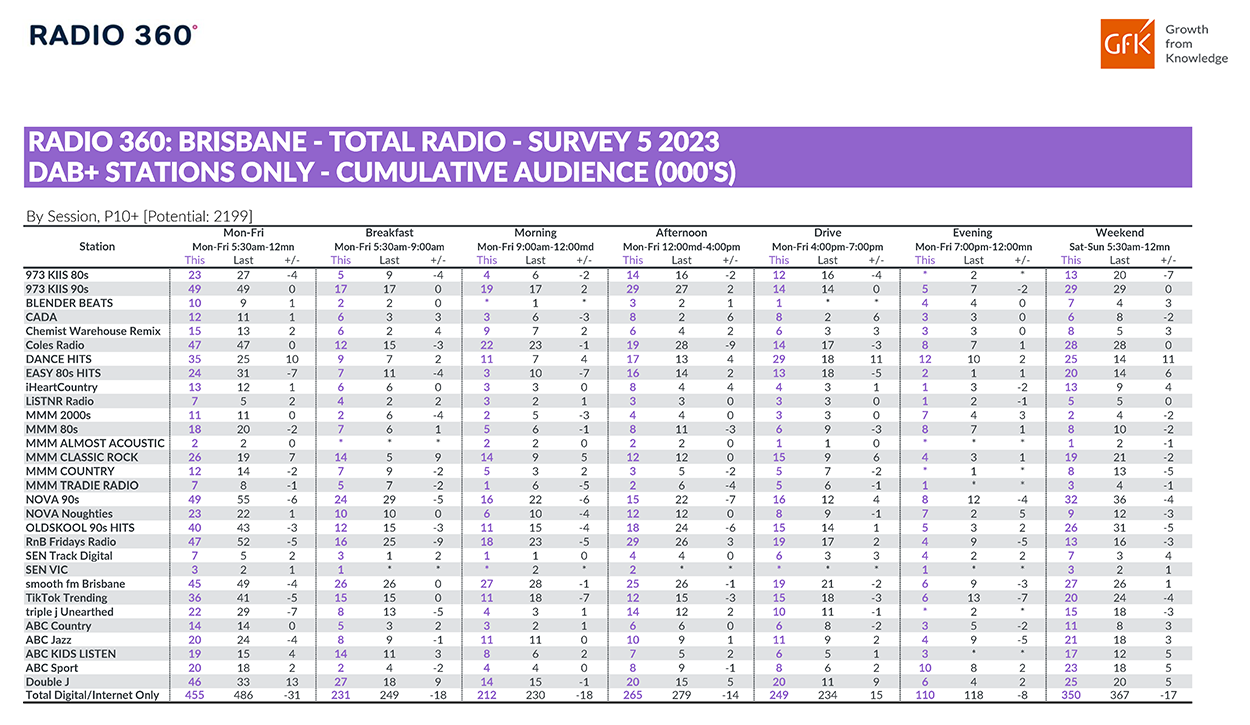 In Melbourne the preference is for the 80's with Gold 80's leading smooth relax, then OLDSKOOL 90's followed by RnB Fridays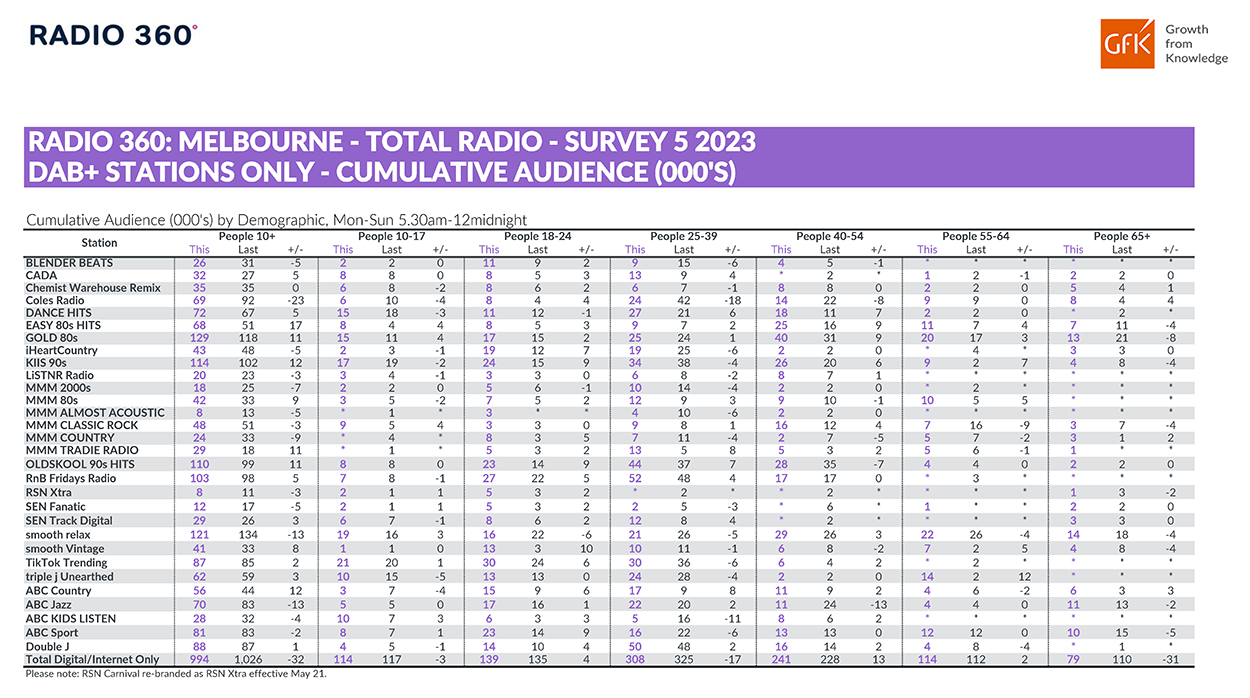 smoothfm Perth is the preferred station in the west, a long way in front of OLDSKOOL 90's followed by Easy 80's Hits.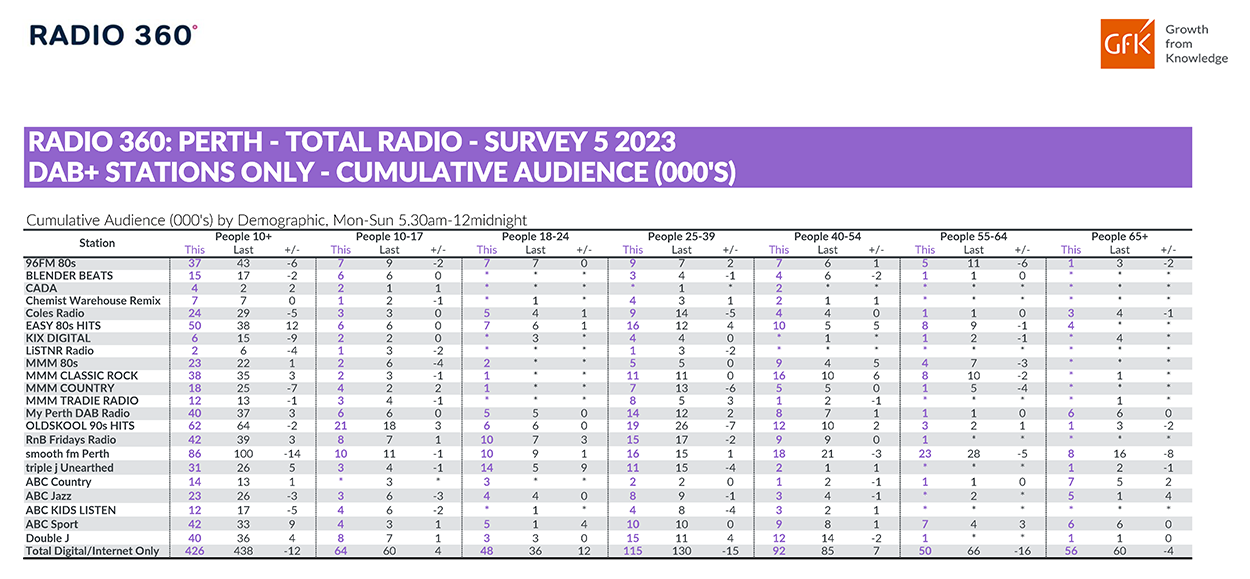 CADA leads the Sydney DAB+ Station, from smooth relax, then ABC Sport and Coles Radio.