By Riarne Gale of AirCheck/RCS Australia

---

Chart Highlights – 18 February 2021
New Music: Pink & Willow Sage Hart debut at No.16 with 'Cover Me in Sunshine'
Heating Up: The Weeknd's 'Save Your Tears' reaches No.13 with 489 spins
Biggest Mover: Sam Fischer & Demi Lovato in at No.34 with 'What Other People Say'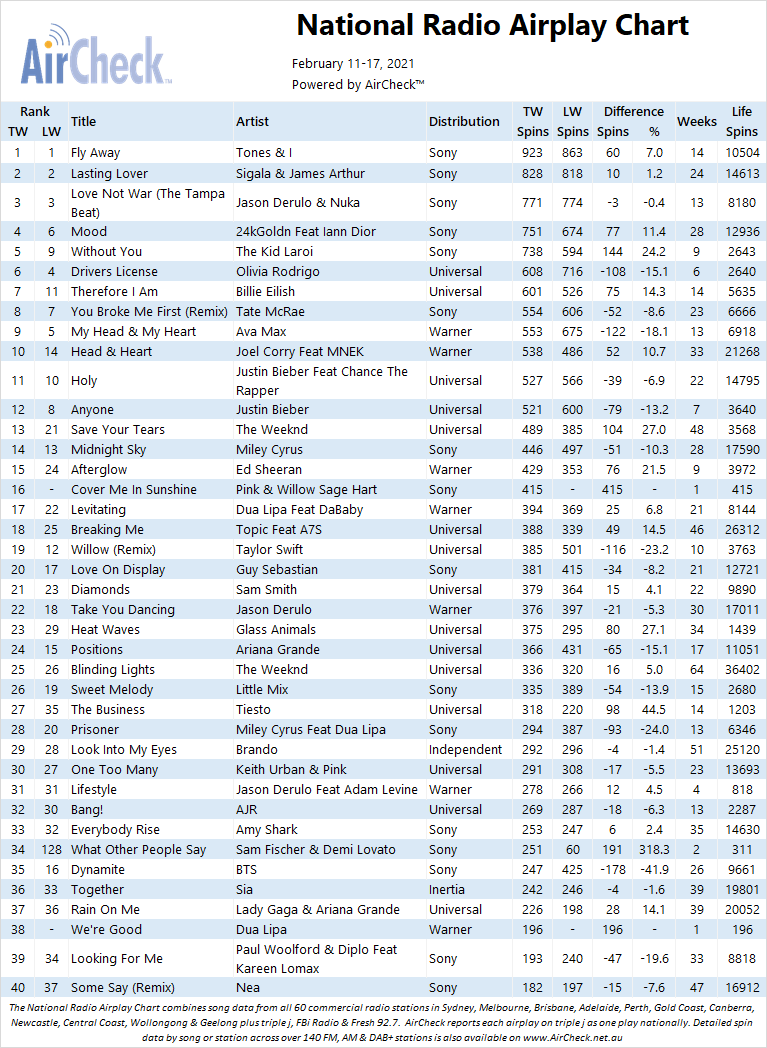 Radio stations in Australia love Pink and her latest single is proving no different. Teaming up with her daughter Willow Sage Hart, 'Cover Me In Sunshine' was the highest new entry of the week on the AirCheck National Radio Airplay Chart, earning 415 spins at No.16. The track received airplay across 23 stations in its debut week, with KIIS Sydney and Melbourne showing the strongest support, adding 45 and 44 spins respectively.
Coming off the back of a successful Superbowl half-time performance last week, The Weeknd enjoyed a lift on 'Save Your Tears'. This was due to increases in airplay from the Hit network (up 50%) and the Nova network (up 12%). But The Edge Sydney was still the top spinner accounting for 62 spins.
Sam Fischer and Demi Lovato's brand new collaboration 'What Other People Say' landed at No.34. Earning 251 plays across 21 stations, 1047 Canberra was out in front, adding 29 instances, followed by SAFM Adelaide and 101.9 The Fox Melbourne. The Fox and Brisbane's B105 also made the greatest change in airplay, from 5 spins each last week, to 22 instances on both stations this week.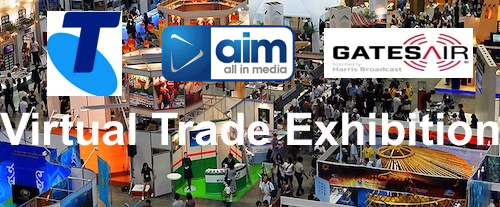 ---
Subscribe to the radioinfo podcast on these platforms: Acast, Apple iTunes Podcasts, Podtail, Spotify, Google Podcasts, TuneIn, or wherever you get your podcasts.