Spirit Radio and Red FM dominate the first survey for Port Hedland and Broome with the radio station listened to the most in the Western Australian towns Spirit Radio (36.0) and Red FM (26.4) out in front of triple j (16.4), ABC Kimberley (8.3) and ABC Pilbara (4.6)



Spirit Radio leads all sessions, dominating right throughout the day from Breakfast (34.9) to Drive (36.8).


The survey was conducted by Xtra Insights between the 13 May – 1 June.

CEO of CRA, Joan Warner, says "Regional radio is an important part of the community and it's good to know that in this connected age, listeners still value radio for providing live and local news and entertainment."

The Port Hedland-Broome regional survey is the sixth one undertaken this year with other regional centres to be surveyed this year including Dubbo, Rockhampton and Orange.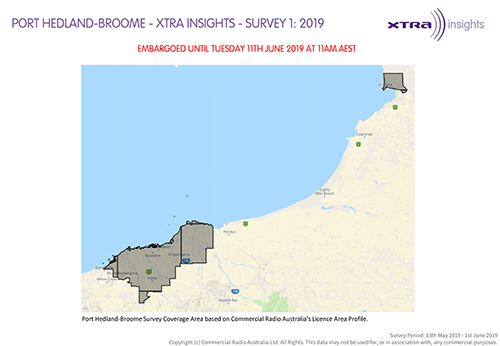 THE SPIN