Comment from Peter Saxon
It's remarkable how podcasts have taken the world by storm in just a few years.

True Crime is one of the most popular categories. True Crime writer, Paul B Kidd, has written several books and has been presenting a segment on the subject each week on the now defunct George and Paul Show on 2UE and 2GB. When he started the segment 15 years ago, the word "podcast" hadn't even been invented. If he only knew then what he knows now.

Investigative journalist, The Australian's, Hedley Thomas, has won several Walkley award for criminal investigations but it wasn't till he ventured outside his comfort zone and spoke into a microphone to make a podcast called The Teacher's Pet that he was awarded a Gold Walkley for his efforts – not to mention an invitation to speak at the annual Radio Alive conference last year.

The Teachers Pet delved into the disappearance of Lynette Dawson in January 1982. Although a body has not been found, two coronial inquests had determined she was murdered. Although her husband Chris Dawson was considered a strong suspect, the NSW director of public prosecutions, Nicholas Cowdery QC, refused to charge Dawson because he felt there was insufficient evidence to convict.

But Hedley Thomas had done his homework on the case and brought compelling new evidence to the podcast. That and the public interest sparked by the podcast forced the NSW police and the DPP to reopen the now icy cold case which resulted in the 70 year old Chris Dawson being charged with Lynette Dawson's murder. He's currently on bail awaiting trial.

The Teacher's Pet has had some 28 million downloads. Nothing by Hedley Thomas, or anyone else, published in the Australian newspaper would have come close to reaching those kinds of numbers. The podcast, though, had become water cooler talk.

In a similar way by which Netflix revolutionised the way we consume video, podcasting has changed the way we consume audio. It is perhaps fitting then that the latest brand to enter the rapidly swelling video streaming market, AppleTV+, launched two months ago with a series about podcasting called, Truth be Told.

Octavia Spencer plays true crime podcaster Poppy Parnell who helped convict 18 year old Warren Cave (Aaron Paul), by influencing public opinion against him, painting him as a cold blooded murderer. He had already served 19 years in prison, when Poppy is made aware of new evidence that may prove Cave's innocence and sets about on a new mission to right the wrongs perpetrated against him for which she was in, in part, responsible.

Unlike The Teacher's Pet, Truth Be Told is not a true crime story in the strictest sense of the word true. It is based on the novel Are You Sleeping by Kathleen Barber.

This Apple TV+ program is No. 16 on Reelgood's list of top-trending shows. And while it achieved a 76% audience approval rating on Rotten Tomatoes, critics gave a gave it just 31%.

Over the years there's been a number of movies made about or around radio, most of them fairly ordinary. 2009's The Boat that Rocked with Philip Seymour Hoffman, Bill Nighy, Rhys Ifans, Nick Frost and Kenneth Branagh had the cast but lacked the script to make it a classic.

Ricky Gervais and Eric Bana starred in an even more forgettable Netflix movie called Special Correspondents that told the story of a radio journalist and his technician that get in over their heads when they hatch a scheme to fake their own kidnapping during a rebel uprising in South America and hide out in New York instead.

The one for radio purists is arguably Private Parts, a loose biography of Howard Stern that was finally produced in 1997 after Stern had rejected 22 scripts.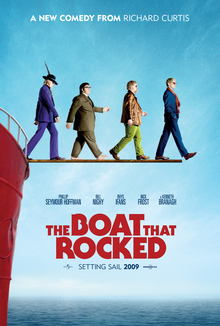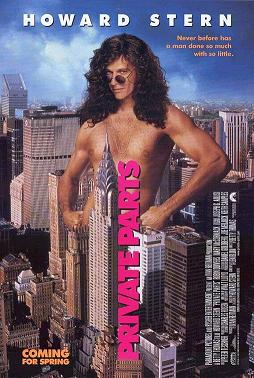 The most acclaimed movie that best illustrated the power of radio, that had both the script and talent to rise above the pack is Good Morning Vietnam starring Robin Williams as DJ Adrian Cronauer, who's drafted into the army and lands a job on Armed Forced Radio during the Vietnam War. Released in 1987 and set in 1965, the movie is billed as a comedy, but in truth is one of those comedies that is at the same time a drama – just like life itself.

The movie about radio that had the biggest influence on me, personally, didn't even come up on my Google search. It was released in Australia in 1972 just as I took on my first job in radio as an announcer at 2XL in Cooma. The movie was Play Misty For Me directed by and starring Clint Eastwood as Dave Garver who broadcasts nightly from KRML in Carmel-by-the-Sea, California, often incorporating poetry into his program.

Garver meets a random fan in a bar and one thing leads to another, which is fine until it turns out the woman is obsessed and goes on a murderous rampage to destroy his life after he rejects her.

As a young testosterone filled male at the time, not unlike Clint Eastwood (not a brother, perhaps, but a distant cousin) and not averse to meeting random fans (or non-fans – I wasn't fussy) the movie scared the crap out of me.

It's probably the reason I never succeeded as an announcer.
Peter Saxon

Subscribe to the radioinfo daily flash briefing on these platforms: Acast, iTunes Podcasts, Podtail, or wherever you get your podcasts. Ask Alexa: 'Alexa, play radioinfo flash briefing.'