When Triple M's Higgo posted this photo on his instagram page this morning, he started a trend with breakfast announcers around the country who find themselves working during the Christmas holiday week.
Higgo put his feet up on the panel and snapped a shot, then posted the photo to instagram and twitter with this message: "Shoutout to my radio brethren looking at much the same thing today… ha ha, we all know how each other feels on days like today."
Others followed suit, responding in kind to Higgo on twitter.
Alison Donellan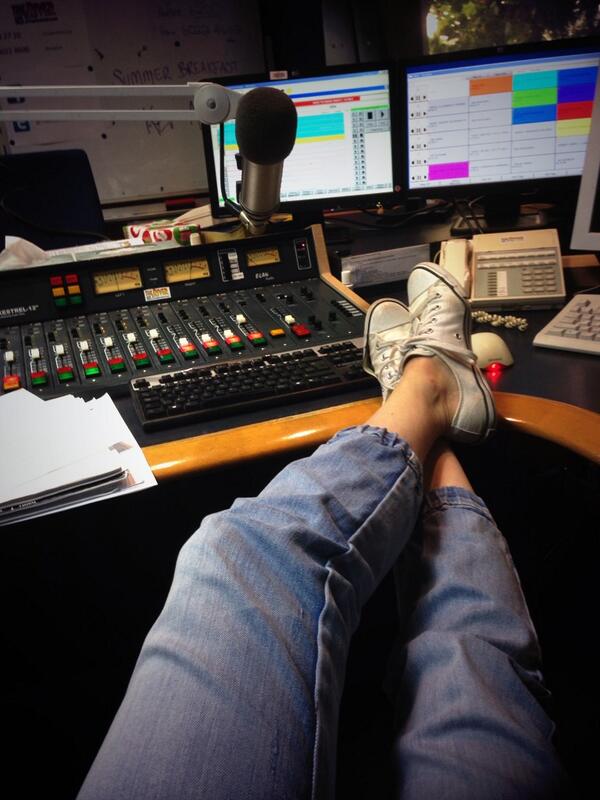 Jarrod Walsh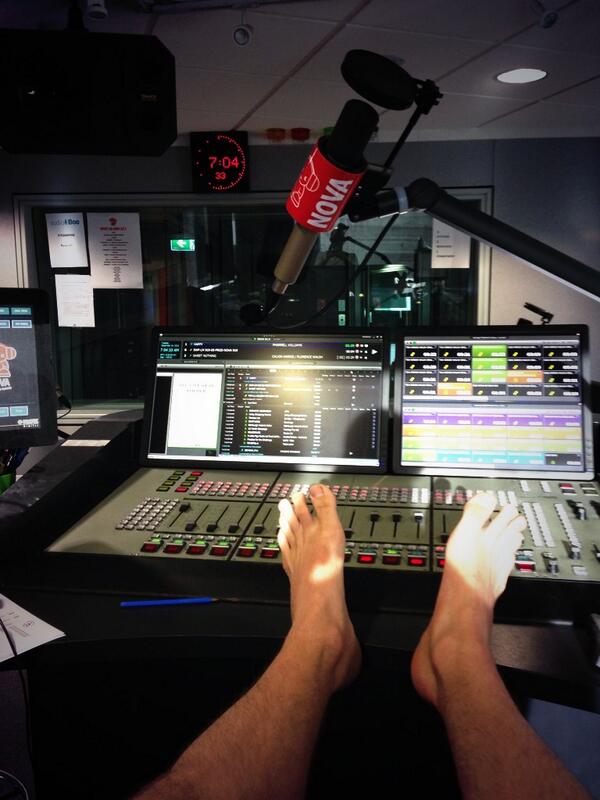 Ellie Mobbs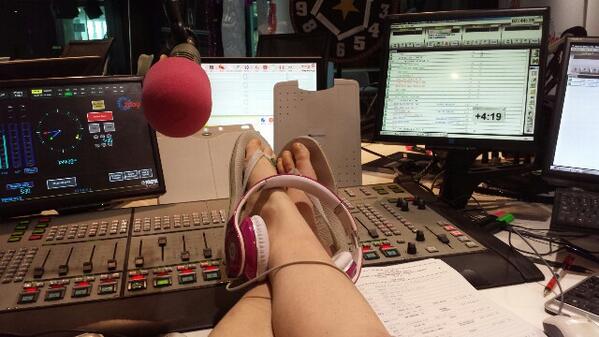 Jacqui Kassulke

Guess Who?

Some observant colleagues responded with helpful comments like 'Levels are a bit hot' and 'hope you don't get in trouble.'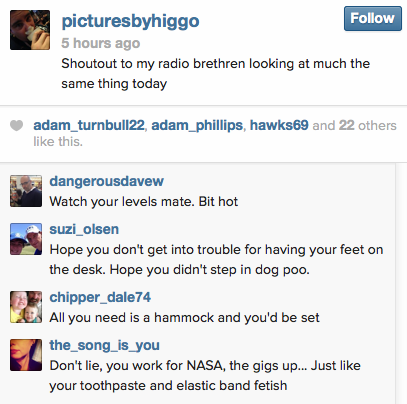 There's more on Higgo's twitter feed.