Radio, as a source of news for Australia, continues to decline according to the Reuters Institute 2022 Digital News Report, and it is a trend that is happening worldwide.
While most of the report centres around digital news services including the influence of social media, there were some takeaways for broadcasters.
Over 93,000 respondents from 46 markets on 6 continents contributed to the report, with 24,000 coming from the Asia/Pacific area, including 2000+ in Australia.
In this country, radio as a news source has dropped from 41% in 2015 to just 26% in 2022, and this is part of an overall trend with Online, TV, Social Media and Print also suffering from declining numbers.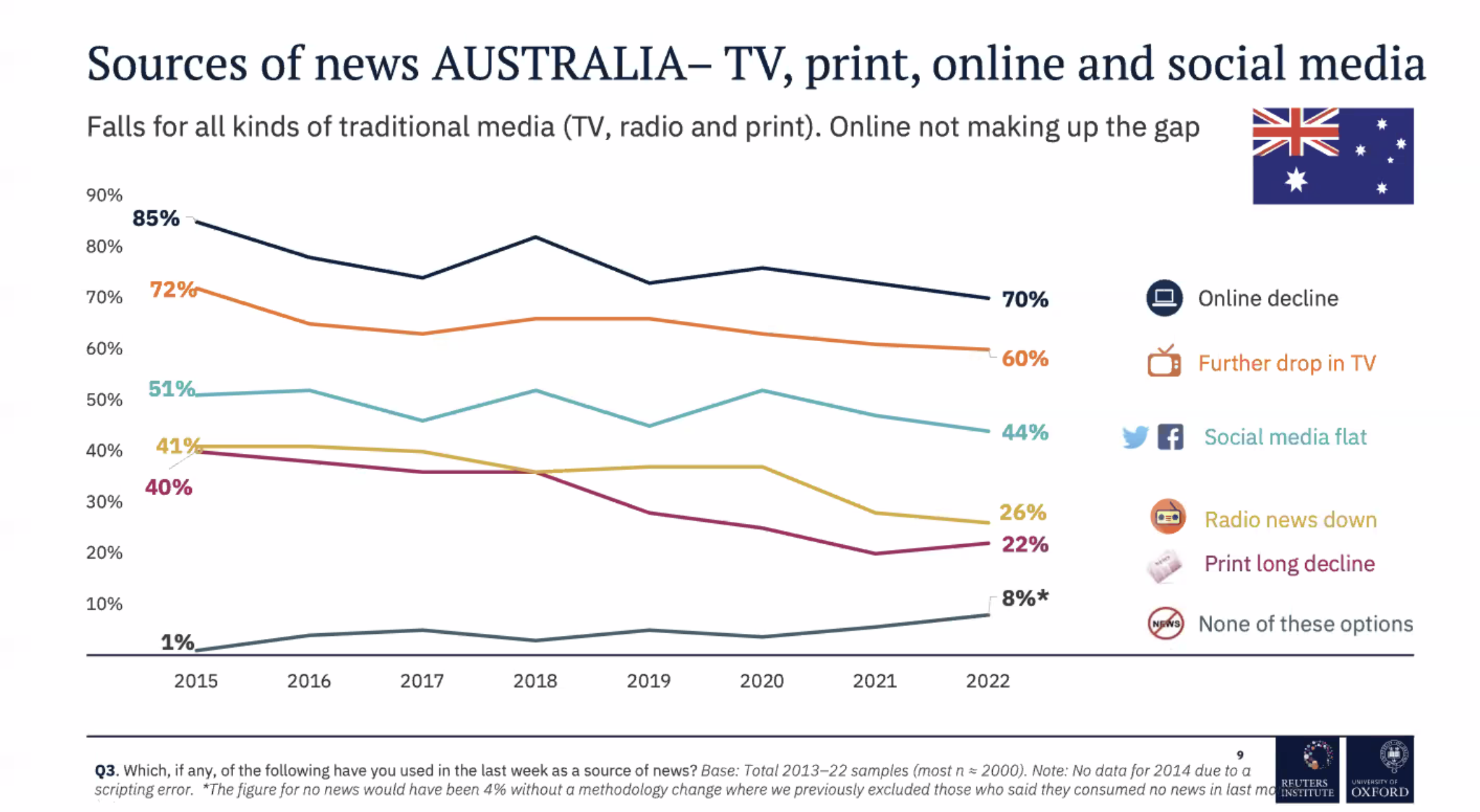 The number of those who actively avoid the news is growing, and is now up to 41% from 29% last year and the main reasons are
Too much politics or Covid
It is untrustworthy
It has a negative effect on mood
A sense of helplessness about the situation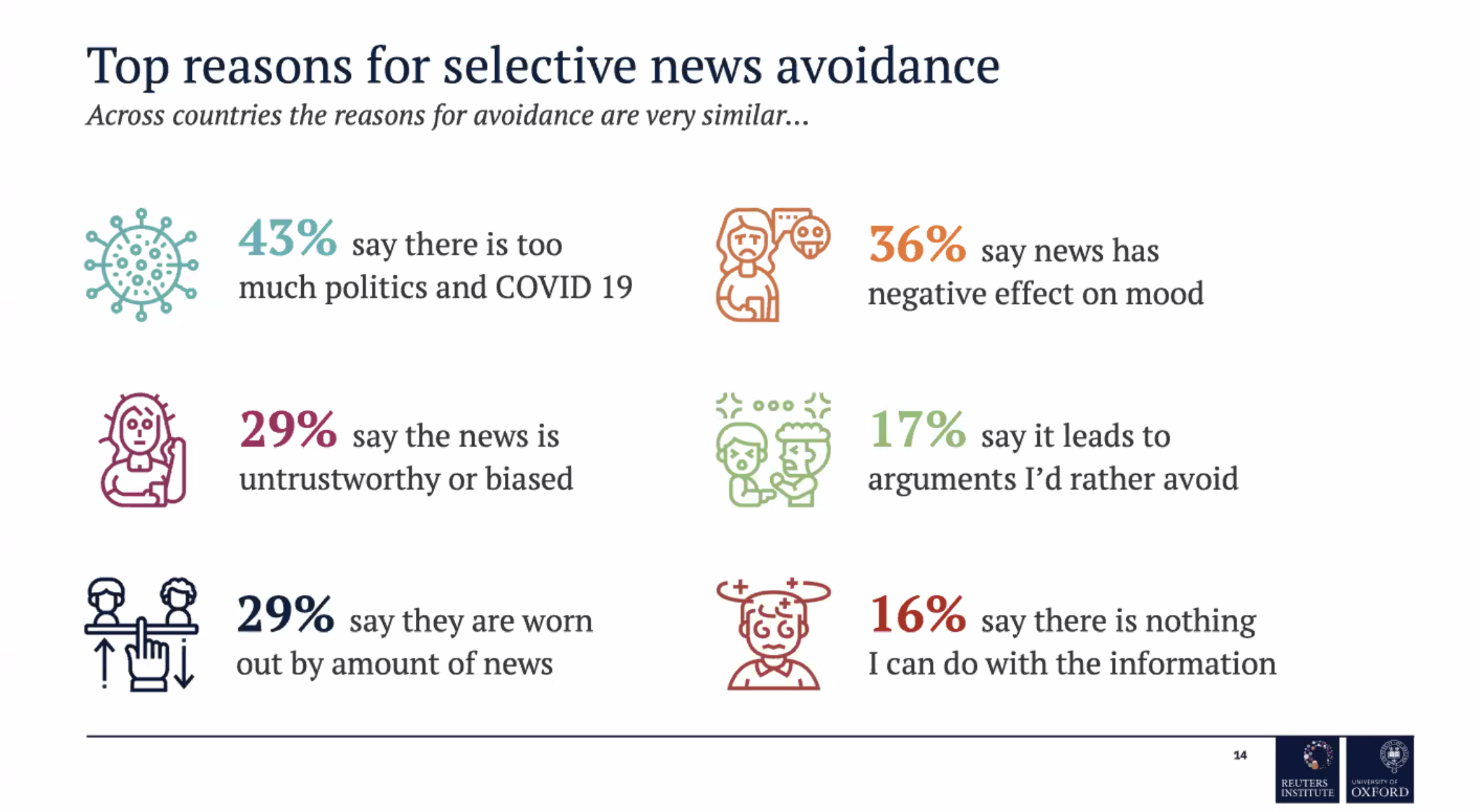 According to the report, younger people in particular are those that are disconnecting from news because it affects their mood and they feel powerless to change anything.
In Australia 16% of those aged under 35 find the news too hard to follow or difficult to understand.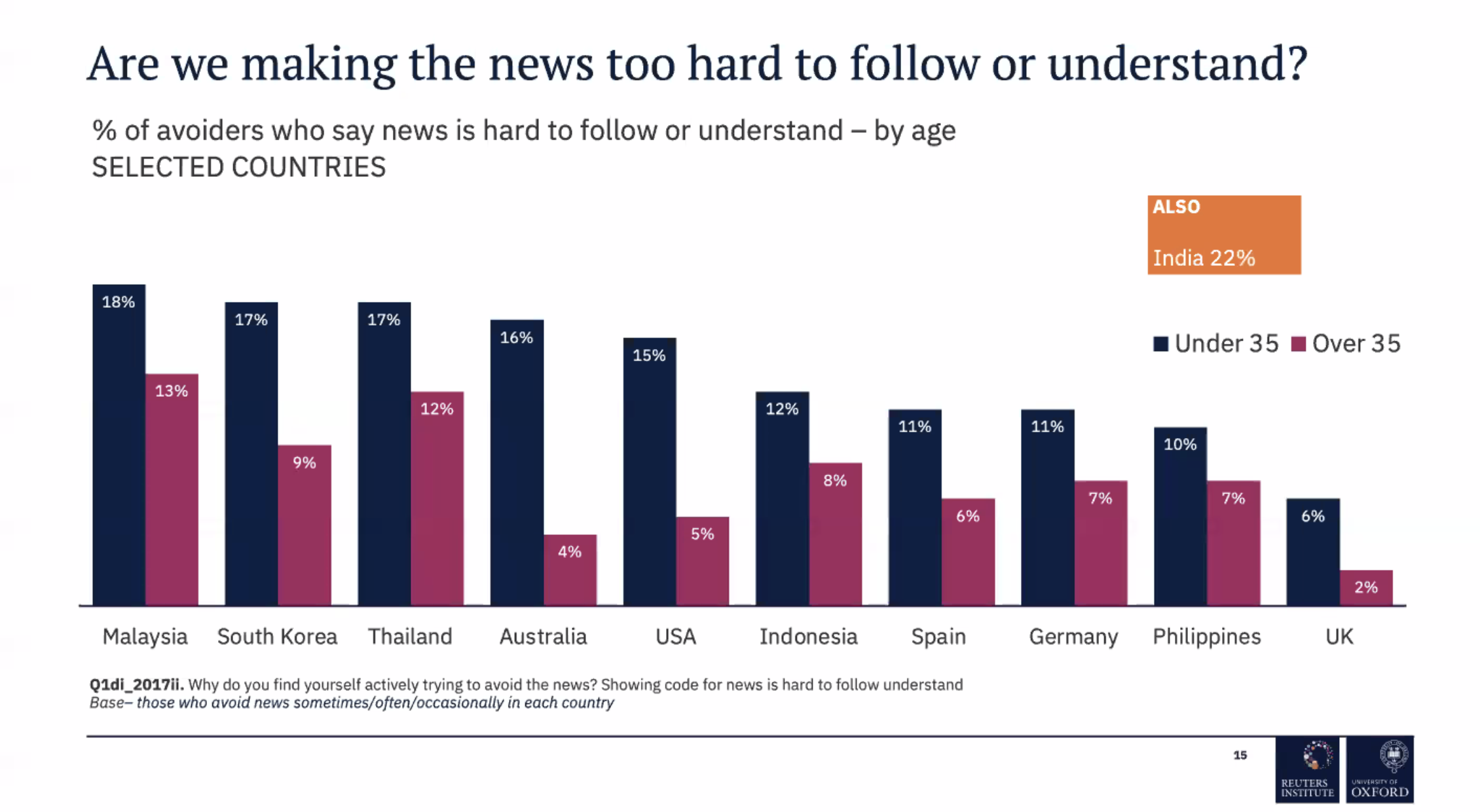 Author of the report, Nic Newman says these are his takeaways from the data.