Radio Tomorrow with James Cridland
This week, the television industry released data from countries all across the world showing that television is still massive, and YouTube and things like it are really very small in comparison.
It's good data, too. In the US, millennials spend 86% of their video time in front of the TV, and only 14% on YouTube. In Australia, adults spend 84% of their video time watching linear TV. In the UK, millennials spend 10% of video time on YouTube. And so on.
The figures show that live, linear TV – just like live, linear radio – is still the mass-market medium that we think it is. Share of video-time, just like share of ear, is dominated by linear broadcasting.
I think it's likely that we'll see erosion in time happening quicker for television than radio. Partially because TV is program-led, not channel-led, so it lends itself more ably to catch-up services like Netflix, Hulu or iView; but partially because viewers are already accustomed to choosing television by program. It's unusual for radio, particularly music radio, to be consumed in this way.
Radio's strength is its user-interface: the "entertain me" button that sits and entertains you until you turn it off or get out of the car. It's normally a consistent type of music or speech, and it's a dependable thing. Turn it on and leave it, and you'll be (in the main) entertained and informed. It's why it works as a linear product.
But the point here is that the global television industry has got together to produce some impressive figures that go some way towards telling a positive story about television while dispelling some myths about the industry. All against a few global competitors: YouTube and Netflix.
Radio, too, has global competitors: Spotify and Google Play Music, to name a few, though there are plenty more. Yet it's relatively rare to see an entire country's radio industry – public radio and commercial radio – working together to tell the story of live, linear radio. (The UK's RAJAR does publish some research). And radio industries from different countries banding together to produce information in this way? Almost unheard of.
I'm almost shaking my head as I type this but… perhaps we should be more like television?
About The Author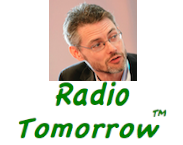 James Cridland is a radio futurologist, and is Managing Director of media.info, a companion website to radioinfo and AsiaRadioToday.
He has served as a judge for a number of industry awards including the Australian ABC Local Radio Awards, the UK Student Radio Awards, and the UK's Radio Academy Awards, where he has also served on the committee. He was a founder of the hybrid radio technology association RadioDNS.
James is one of the organisers of nextrad.io, the radio ideas conference each September, and is also on the committee of RadioDays Europe. He writes for publications including his own media.info, Radio World International and RAIN News.
James recently moved from North London to Brisbane with his partner and a two year-old radio-loving toddler. He very, very much likes beer.