The full list of sessions and masterclasses are now available.

Radiodays Europe Vienna 2018 is fast approaching, with a big lineup catering to both public service broadcasters and those from the commercial side, with sessions covering podcasting, advertising, entertainment, business, and music.
Several masterclasses cover working with talent, idea pitching and voice training, with sessions led by experts in organisational psychology, coaching and training.
To make things easier, RDE is helping attendees navigate the packed program featuring four tracks of sessions which will be running in parallel.
Each session has been assigned icons to help with planning your time across the conference, pictured left.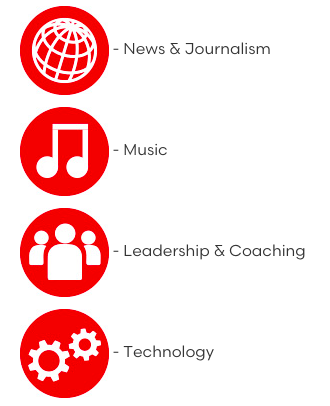 Speakers for Radiodays Europe are taken from the radio industry, and also from other specialist fields.
The 2018 lineup includes Trish Adudu, Presenter BBC Conventry & Warwickshire Breakfast Show; Kenneth Andresen, Director of radio, MTG Norway; Cilla Blenko, Director General, Swedish Radio; James Cridland, radio futoroligist and Managing Director media.info; Molly Bingham, President & Chief Executive Officer, Orb Media; and Dennis Clark, VP of Talent Development, iHeartMedia.
Head here for the full lineup.
If you're at RadioDays this year, look for radioinfo's Founding Editor Steve Ahern, who will be covering the event for us.