A recent research project conducted by Xtra Insights of close to 3000 people aged 16-39 around the Asia-Pacific region uncovered four distinct radio listener groups.
Although each group was comprised of several defining characteristics, when observing the radio listener journey for each group across their different life stages, there are a few trends occurring.
Music Mainstreamers are the dominant group for 16-39-year olds, with the desire for familiar music strong across the ages.
We see more 16 year-olds listening to mainstream music, but as they head further into their formative years, music discovery starts to creep up as young people become more discerning in their musical tastes.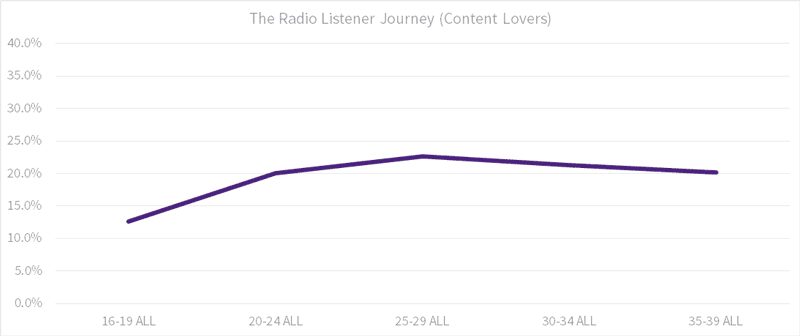 As they start heading into their 20s, content starts gaining importance. By the time they've reached their mid-20s and they move into the next life stage, which usually consists of more responsibility, less free time, and greater distraction, music discovery begins to dwindle.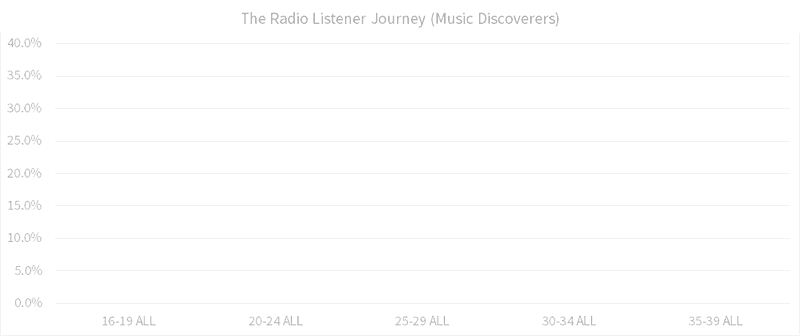 It's at this point in most people's lives that lean-back listening becomes more common and you see the Passives are overtaking the proactive Music Discoverers. The role of content also starts to become more consistent.
Ultimately, the key to programming is getting the right mix of music and content for your station and remembering that your listener journey changes over time.
As we've mentioned before, it's the variety of music and content that sets radio apart from the alternatives available.
This is the last in a series of six research articles from Xtra Insights. See below for previous articles.

About the Author

Hannah joined the team at Xtra Insights in 2016, bringing with her a passion for data research and analysis. Since joining Xtra, Hannah has worked on a number of research projects in Australia and overseas and enjoys applying her skills within the media and entertainment industry.
As Project Coordinator, Hannah is involved in many facets of the company from marketing to music research. She is an integral part of the regional radio surveys team, helping to coordinate the release of multiple ratings surveys each year.
Xtra Insights specialise in media research. Xtra translates data into actionable insights. As an innovation leader, Xtra works with some of the biggest media companies around the world, using cutting edge methodologies to engage with their audiences. For more information head to https://xtrainsights.com.