2Day beats Triple M. Nova back on top in Brisbane, drops in Sydney.

Results for the first radio ratings survey of the year have just been released.
The survey was conducted for CRA between Sun Jan 20 to Sat Mar 2, 2019.
Click the charts to enlarge them.
See also: Analysis, Spin Cycle, Digital Results, Trend Graphs.
View the previous survey results here.
AM/FM Results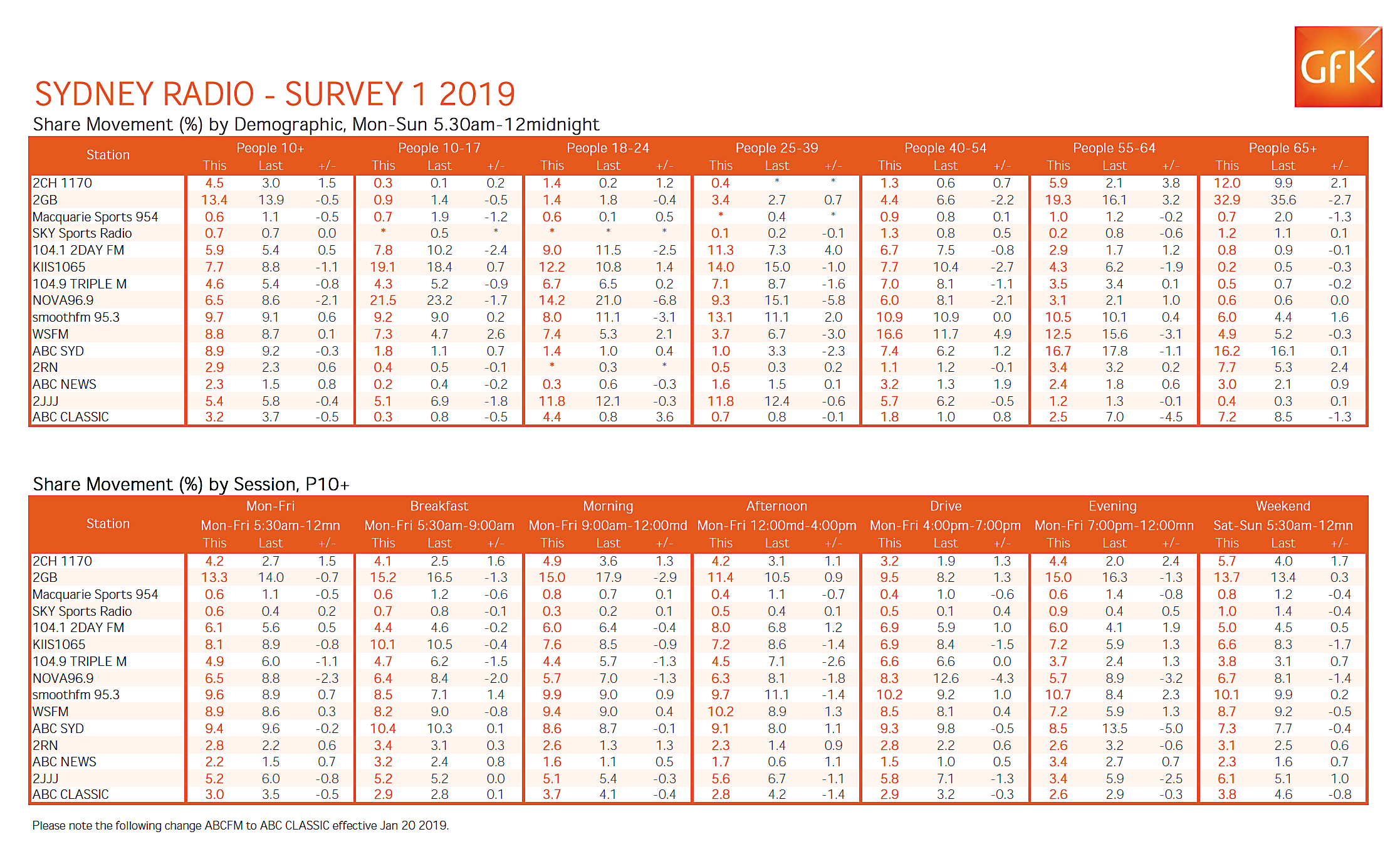 Digital Results