Results for radio ratings survey 7 have just been released.
The survey was conducted for CRA between Sun Aug 19 to Sat Sept 22 & Sun Sept 30 to Sat Nov 3, 2018.
Click the charts to enlarge them.
Trend graphs here, also see Analysis and Spin Cycle.
View the previous survey results here.
AM/FM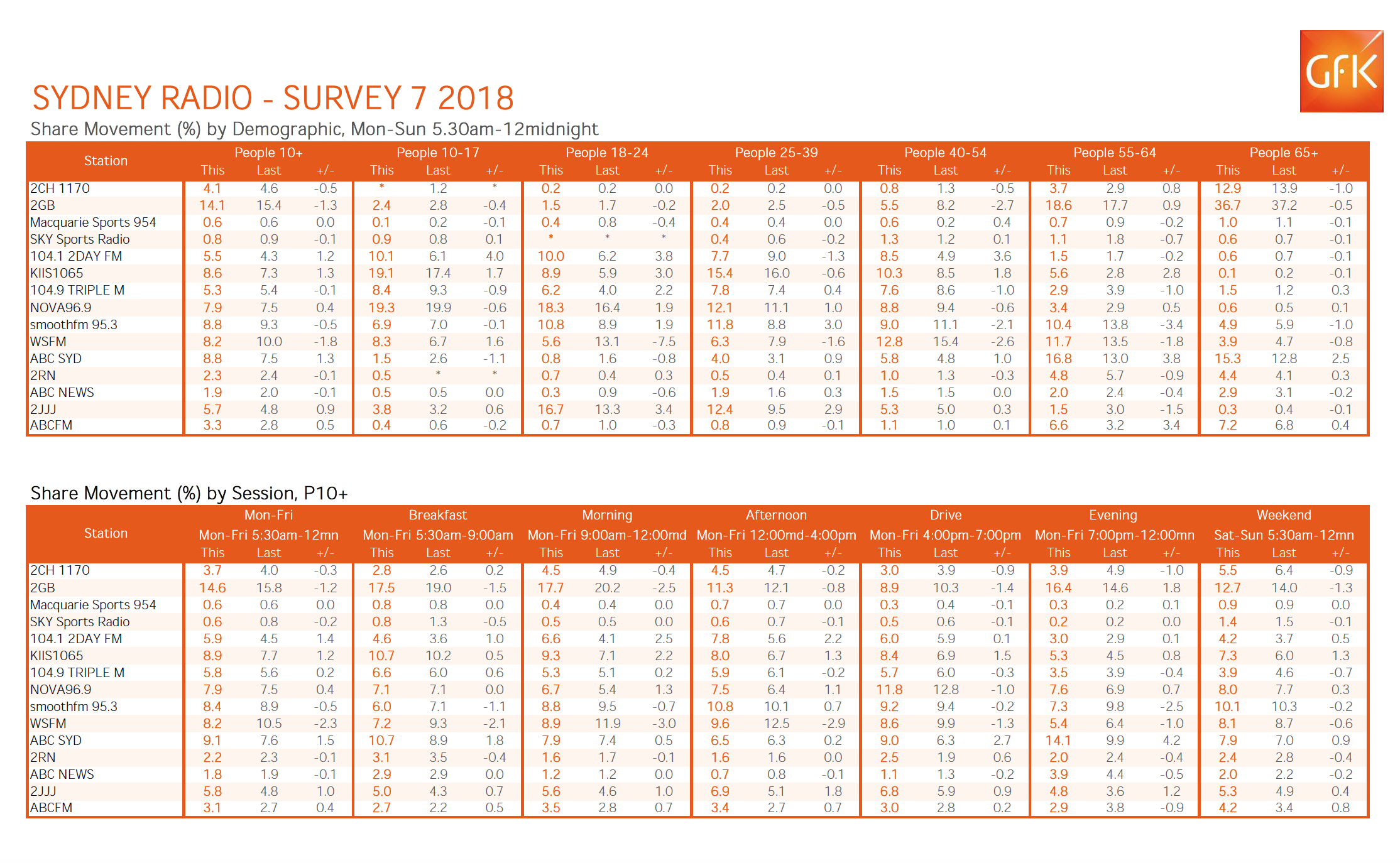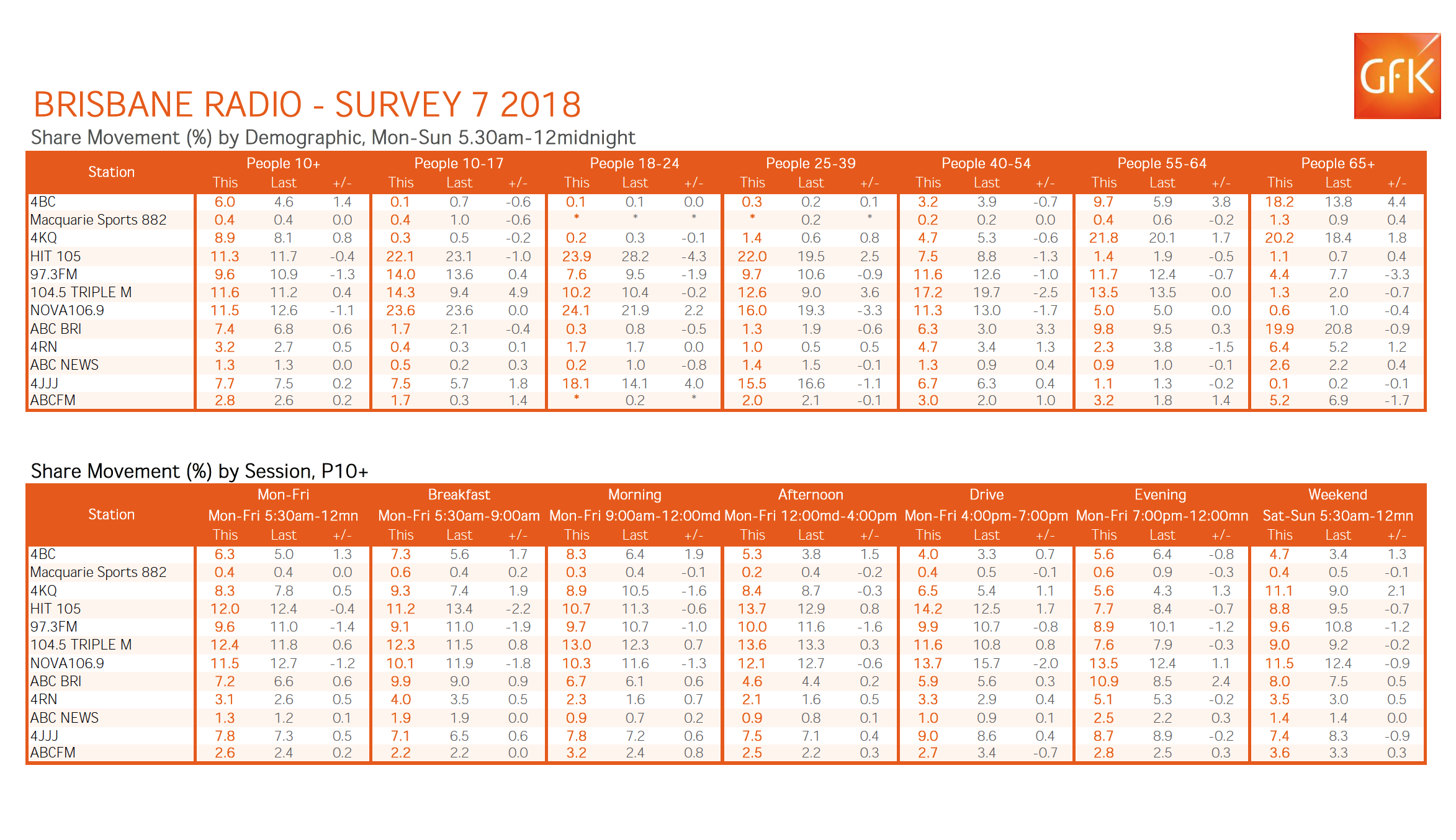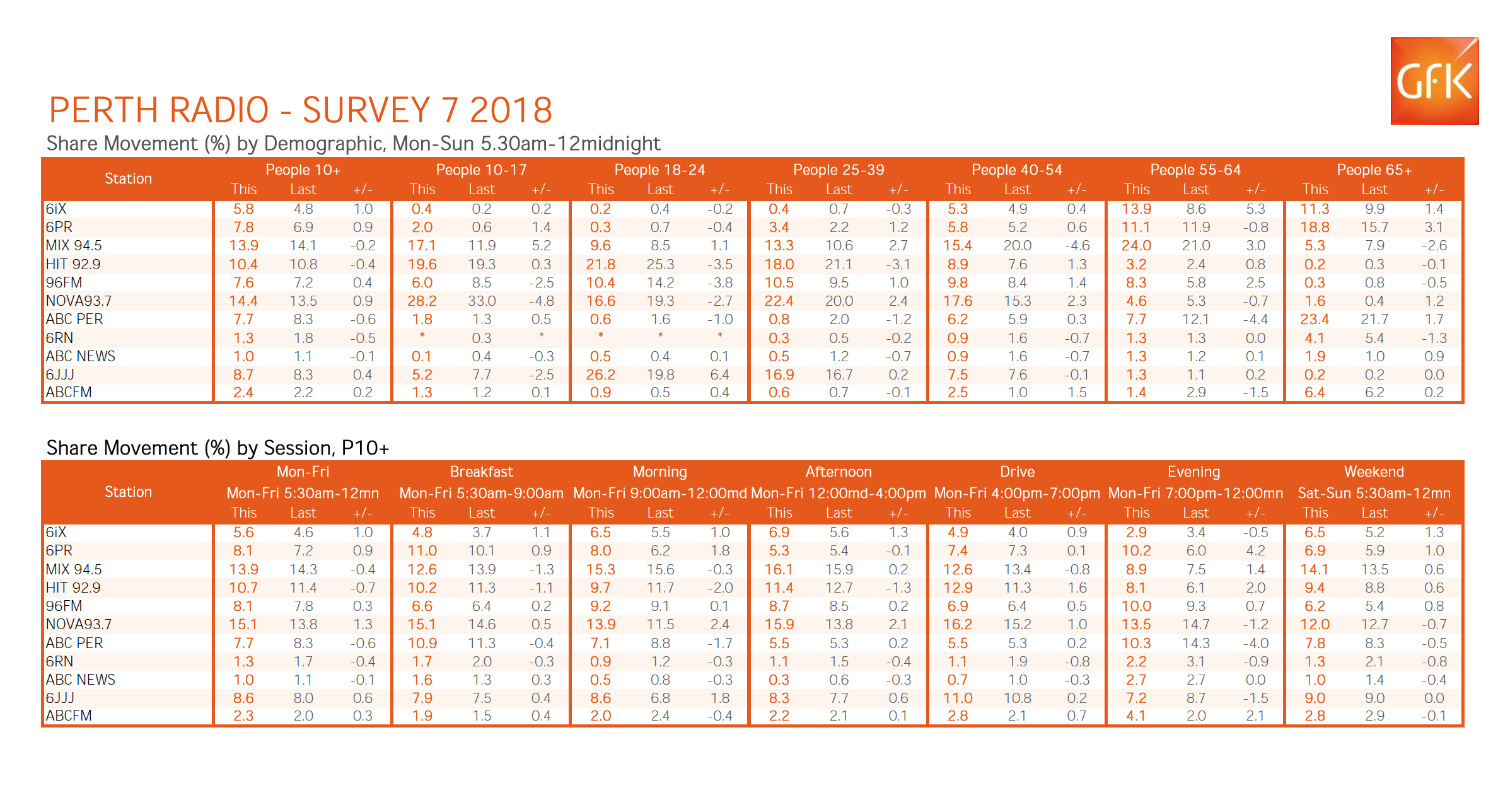 Digital
Cumes