Radio Tomorrow with James Cridland
Smartphones contain a lot of technology: and developers have access to most of it.
If you're a mobile phone app developer, you can check the GPS chip for details of where your user is, for example – so Google Maps can tell you where you are, or your news app can give you local information.
There are temperature sensors, altimeters and all kinds of things inside your mobile phone. If you develop for an Android phone, your app knows whether you're walking, cycling, or in a car. In your app you can play music, make the phone vibrate, and lots of other interesting things.
But if there's an FM chip inside your phone – or even a DAB chip inside – tough. Your app doesn't know that it exists, and you almost certainly can't actually control it. Which is a shame, because if you were able to control the FM chip, you could make a great app for your radio station that doesn't use much bandwidth or much battery.
Mobile developers have access to almost everything apart from the FM chip. Until now.
At the IBC in Amsterdam a few weeks ago, something was announced that could change all that – which rejoices in the acronym OMRI.
OMRI – the Open Mobile Radio Interface – is intended to be a standard way for app developers to be able to communicate with an FM, or DAB+, chip inside the phone. It's a standard API, and it opens up the possibility of radio apps being much smarter.
For example – your radio app could check to see if your radio station is also available on FM with decent-enough signal quality: and switch to it, saving listeners bandwidth and battery.
Your radio app could keep you listening to your favourite radio station as you drive in and out of FM or DAB coverage – following across frequencies and dropping over to the internet when it makes sense to do so.
It's a cross-industry piece of work: produced by companies and organisations like WorldDAB, Fraunhofer (the inventors of MP3 and AAC), the UK Radioplayer, Commercial Radio Australia and the BBC.
It's an interestingly different approach to the US – where NextRadio has been relatively successful in persuading mobile companies to activate the FM chips inside mobile phones, so that the NextRadio app can run on them. However, OMRI seeks to not just activate those chips, but to allow broadcasters (and others) to innovate further with them.
It's an ambitious goal – and one that requires manufacturers to implement this API on their own devices. Better radio apps, however, might appear sooner than you think – and that's probably good news for everyone in radio.
About The Author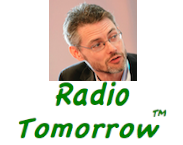 James Cridland is a radio futurologist: a writer, speaker and consultant on the effect that new platforms and technology are having on the radio business across the world.
A former radio presenter, James has worked for stations and companies across the world, including the original Virgin Radio in London, the BBC, Futuri Media, Imagination Technologies and Seven Network. He has judged many industry awards, including the CBAA, ABC Local Radio, RAIN and the UK's ARIAS.
He writes for publications across the world, and runs media.info the worldwide media information website. He also runs a free weekly newsletter with news of radio's future.
British by birth, James lives in Brisbane, QLD and is a fan of craft beer.