Radio Tomorrow with James Cridland
Somewhere in Cornwall, the most south-westerly bit of mainland Britain, a man called Tristan is adjusting his tie and applying gel to his hair.
He's just one example of a growing trend by radio stations to make the most of their content – on and off the radio.
The first example of this is the humble repeat. A few years ago, I started listening to the UK's LBC after hearing, and enjoying, their breakfast show with Nick Ferrari. But I wasn't listening at breakfast – instead, listening to their "Best Of" on a Sunday evening. A "Best Of" like this is, it seems to me, a great idea: a compilation of the best bits from the week means award entries are easier, as well as increased trial from listeners who already have a different favourite breakfast show.
Then, there's the podcast. A "best of" daily or weekly podcast, ideally with a good chunk of premium-sounding original material, gets your content into places that it wouldn't otherwise be. Chris Moyles from Radio X, or Hamish and Andy from Melbourne's Fox FM, have listeners who (I'd wager) first discovered them by their podcasts.
BBC Radio 4, the news and speech station from the BBC, runs a podcast called Seriously which is an interesting concept: for those scared away by Radio 4's brand – and there are many – Seriously repackages some of Radio 4's more eclectic programming into a podcast which is entirely without BBC branding: a clever jumping board into the output of the station.
For news, 680 News in Toronto appears to supply the Toronto subway with their news headlines, flashed up on colour screens throughout the station along with what time the next train's coming. If you have a good local news team, it makes sense to provide news to a wider audience than just the radio stations you serve.
And so we return to Tristan Hunkin – a man with a collection of smart shirts and even smarter ties. At his station – Pirate FM – they produce a video news bulletin for social media platforms like Facebook, Twitter and its own website. Watch the episode below and you'll notice it is well produced, monetised with tickers and sponsors, and good marketing as a local station.
Tristan Hunkin's ties must be doing the job: after a year, the service is just celebrating its millionth view. Not bad for a small station like that.
Making the most of your content best serves your audiences and adds extra opportunities of revenue. What other examples have I missed?
About The Author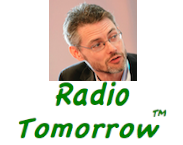 James Cridland is a radio futurologist, and is Managing Director of media.info, a companion website to radioinfo and AsiaRadioToday.
He has served as a judge for a number of industry awards including the Australian ABC Local Radio Awards, the UK Student Radio Awards, and the UK's Radio Academy Awards, where he has also served on the committee. He was a founder of the hybrid radio technology association RadioDNS.
James is one of the organisers of nextrad.io, the radio ideas conference each September, and is also on the committee of RadioDays Europe. He writes for publications including his own media.info, Radio World International and RAIN News.
James is moving from North London with his partner and a two year-old radio-loving toddler to Brisbane shortly. He very, very much likes beer.