Over half of Australia's population listen most to pop music, according to a study just released by the Victorian Music Development Office.

The results are from an online survey of 2,025 Australians, with fieldwork completed in early June 2019. The survey captured people from all states, comprising of 525 from VIC, 580 from NSW, 411 from QLD, 200 from WA and a further 309 from the rest of Australia.

The study helps "join the dots between consumer behaviours that happen on different platforms" and to "ask about the attitude that underpins" the consumer behaviour, according to the survey.

The top 5 take aways from the survey are:
Album listening isn't dead and CDs are still in demand
YouTube is the biggest music streaming service in Australia
Live music has a mass appeal and Australian music matters most
Music discovery is driven through traditional media and streaming
Radio still really matters for listening, gigs and discovery

Highlights from the study are illustrated below.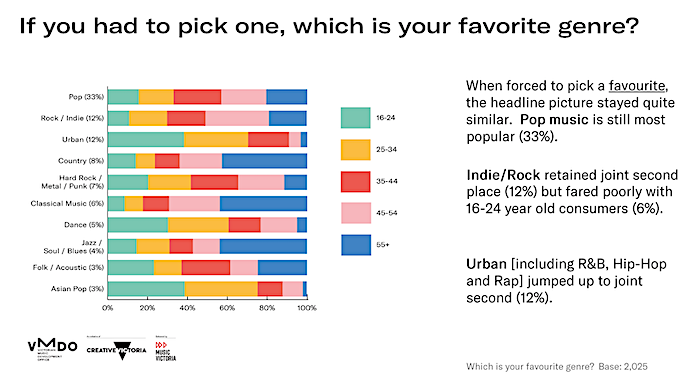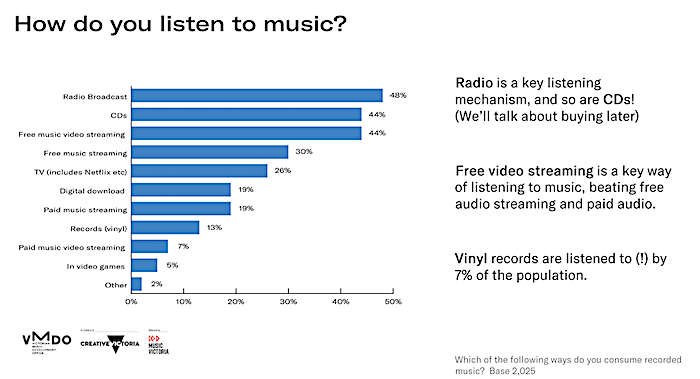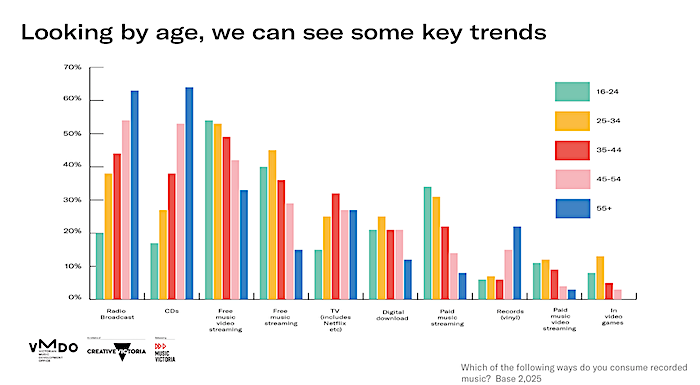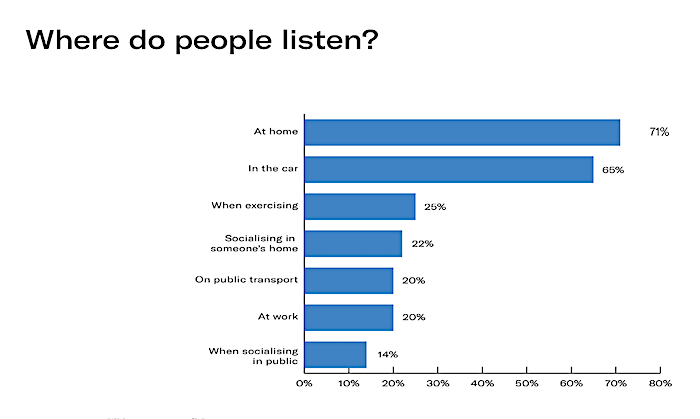 Click here for the full report