LESS THAN A MONTH TO GO: REGISTER NOW (see below for our discount code)

Radiodays Asia Virtual has added more speakers to the line-up that continues to grow more abundant with professionals from all over the audio and media industry.
Joining a long list of experts, innovators and influencers in both radio and podcasting are Gemma Fordham, Hit Network, Brian Gallagher, SCA, Alex Agishev, Virgin Radio Dubai, Peter Charlton, CEO, Nova Entertainment and Peter Whitehead, CCO, ARN.

Gemma Fordham's experience in the entertainment industry spans over 20 years having first set out in radio when she landed a job at 2DayFM Sydney.

She produced Ugly Phil & Jackie O and the Morning Crew with Wendy Harmer and Peter Moon, Jonathan Coleman's breakfast show in London, before heading back to Australia for a brief stint as CD for Channel V and XYZ Music Channels, and then being offered a role in the US with Nicole Kidman where she worked for the next 8 years.

Eventually, she returned to Australia and was Content Manager and Executive Producer for the Kyle and Jackie O show, before moving to NZ three years later, as Chief Content Officer for NZME, running 6 national radio networks and entertainment properties for the group.

Returning to Australia in 2015 as Head of Content for the Hit Network, Gemma is now Head of the Hit Network.


Alex Agishev's career has spanned more than 30 years from on air to various management roles across Australia, Europe and the MENA region.

Alex was a successful On Air Broadcaster and Programmer on all the major FM Networks in Australia for more than 20 years on stations such as Triple M Sydney, WSFM, Nova, B105 and SAFM.

In 2012 he left Australia for a traveling adventure and ended in Moscow to follow his dream of working in the country of his origin. He was the Group Content Consultant and Content Director for Multi Media Holding, working with the teams at Nashe Radio, Rock FM and Best FM on content and digital strategies.

2014 saw Alex offered the opportunity to be Head Of Content at Virgin Radio Dubai and since that time has led the team to record ratings and revenue. He was responsible in launching Virgin Radio's digital brands Virgin Radio Beat and Virgin Radio Chill and is part of the core leadership team that organizes the regions largest and most successful music festival, Virgin Radio RED FEST DXB.


Brian Gallagher has over 30 years' experience in the broadcast and digital media industries, from advertising sales to developing video content production business's.

He has focused his career on the successful intersection of content and brand storytelling and is currently Chief Sales Officer at SCA.


Peter Charlton was appointed as NOVA Entertainment's Chief Executive Officer in November 2020.
Having joined NOVA Entertainment in August 2012 as Group Sales Director, in August 2016 he took on the additional role of acting Chief Operating Officer and in December his additional responsibilities were reflected with the new title of Group Commercial Officer.

In May 2018 he was promoted to Chief Commercial Officer and in November 2020 was appointed as CEO of NOVA Entertainment.
Use this code when you register for a radioinfo/AsiaRadioToday discount: ARTODAY21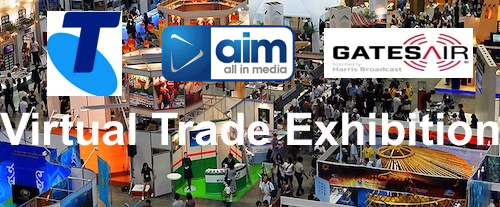 ---
Subscribe to the radioinfo podcast on these platforms: Acast, Apple iTunes Podcasts, Podtail, Spotify, Google Podcasts, TuneIn, or wherever you get your podcasts.