"A tale of two quarters" for ad revenue.
Nine Entertainment's radio revenue dropped by 24% for the 6 months to December, according to half year results figures released today.

Radio revenue was down from $57.6 million to $44 million.

Overall revenue for the group was also down, but not by much, considering the effect of the covid pandemic in the second half of last year. Revenue dropped 2% to $1,162.81 million from $1,182.5 million the previous corresponding period.

Despite the revenue falls, Net profit after tax was up to $186.9 million from $114.3 million, allowing Nine to declare a dividend of 5.0 cents per share. Key points:
Continued audience strength across all key platforms
Marked improvement in ad markets through Q2, with strong growth in BVOD and FTA
Continued growth from subscription businesses
$23m EBITDA improvement at Stan
26% growth in digital subscription and licensing revenue from Publishing
Group-wide costs down 13%, or $124m
53% growth in digital EBITDA to 41% of Group EBITDA
Net Debt (wholly owned) of ~ $150m, equating to leverage of ~0.4X
Commitment to return JobKeeper allowance (relating to wholly-owned businesses) to the Federal Government
Group CEO, Hugh Marks says: "Our business has performed incredibly well through this period of heightened volatility, and has come out the other side in a very strong operating position. We acted swiftly when circumstances changed, whilst continuing to embrace opportunity and remain true to our vision-of building Australia's leading cross-platform media business.

"In these latest six months, the combined contribution from Stan and 9Now, and the digital components of Domain and Publishing grew by 53% to more than $140m, and, notwithstanding the strong recovery in earnings from our traditional markets, equated to 41% of our total EBITDA.

"From an advertising perspective, this latest half year was a tale of two quarters. The advertising market clearly turned in late September, earlier and more sharply than we had anticipated, and this was led by Television, both FreeTo Air and BVOD."
This will be Hugh Marks' final company report as he will leave the company later this year (See previous report). "I've had a great five years at Nine, and am confident that I am handing over the reins at the perfect time – of a business which is clearly firing on all cylinders, but that has plenty of scope to accelerate its profitability in the coming few years," said Marks as he delivered the results report.
Nine expects there to be an "upside" to revenue from the News Media Bargaining Code and has now signed a deal with Google for revenue sharing payments.
The company is planning for a digital future, with a focus on long term digital platform profitability. Audience changes during covid has allowed Nine to bring forward its digital plans.
Key drivers for the company's broadcast division in the next half year will be an expectation that market conditions will "remain buoyant," with ad revenue growth in the low-mid single digits." The company says the radio market is "improving."
Broadcast (radio and television) is still the company's biggest revenue segment ($621 m), followed by publishing ($263 m) then the digital properties Stan ($149 m) and Domain (136 m).
With an improvement in financial conditions, the company plans to return some of its Jobkeeper payments to the government:
"The JobKeeper allowance was again received for Pedestrian TV, Drive, Nine Events and Domain, as detailed below. These payments were accounted as an offset to expenses. As announced with the result, the Company has subsequently resolved to return the component of JobKeeper relating to our wholly owned businesses – totalling $2.0m. This will be reflected in Nine's FY accounts."
The government also waived spectrum payment fees during covid, some of which is reflected in the accounts, depending on the timing of licence payments across the company's many transmission outputs.
Nine received $3.6m in September 2020 from Public Interest News Gathering (PING) grants, with a further $0.4m expected in April. The P&L benefit in H1 FY21 of those grants was $1.1 million.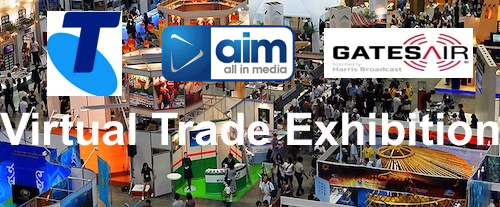 ---
Subscribe to the radioinfo podcast on these platforms: Acast, Apple iTunes Podcasts, Podtail, Spotify, Google Podcasts, TuneIn, or wherever you get your podcasts.