Next month radioinfo marks its 20th birthday.

As part of our birthday celebration you will have a chance to win the latest smartphone of your choice: iPhone X or Samsung Galaxy Note8.
Read on to find out how.

In the last twenty years radioinfo has chronicled the dramatic changes to our industry, and contributed to the many debates about technology, programming and the evolution of radio.

Hopefully our contribution has strengthened the Australian radio industry. We also know that we are well read as a 'thought leader' publication across the world.

We were there when FARB changed its name to Commercial Radio Australia, when Paul Thompson successfully bid for the first Nova licence, when Russell Balding took over from Jonathan Shier as ABC Managing Director and we reported his first speech. We were there when the first major media reform bill was before Parliament in 2002 (it didn't pass).
We have covered the activities of five CBAA General Managers, seven Communications Ministers and many radio chief executives.

The first version of radioinfo went live on the internet in October 1997, as Steve Ahern's AMT Radio Industry Newsletter, but most of the content from the first two years is now lost. From 1999, the National Library of Australia began archiving the newsletter, and its reports were saved on a monthly basis from then on.

During 1998, we covered Gary Roberts' election as chairman of FARB, budget troubles at 5UV Adelaide, the sale of 4VL to Brad Smart's Pinecam company, the CBAA's financial difficulties, Bill Caralis' discussions to buy 2HD and New FM in Newcastle, and the Australian Broadcasting Authority's Chairman David Flint's set of principles for allocating Community licences after a hearing in Darwin where a number of aspirant groups contested the one licence. And each year since 1997 we have covered every ratings result as it was released.

In January 1999 we looked at the outlook for the radio industry that year.

Then Austereo CEO Peter Harvie, commenting on the departure of Martin & Molloy from radio described them as "bigger than radio" and praised them for the way they "got people talking about radio again." He told the story of a friend of his who was laughing so hard at Martin & Molloy that he committed a traffic offence and was stopped by the police, but let off because the police were also laughing about the program. He puts the strength of Austereo's business down to a dual focus on the creative and the sales sides of radio.

DMG Radio's CEO, Paul Thompson said the priorities for his company in 1999 were to "get a bigger share of national advertising into the bush."
According to Thompson, DMG is at this stage of its development, overwhelmingly a regional radio company. Looking from that point of view, he sees two great challenges which faced regional radio in 1998 and will need to be overcome in 1999. Those challenges are "firstly, the effect of competition in markets which have historically been considered too small to support multi-ownership and secondly, how to bring national revenue up to the excellent level being generated from local district advertisers." DMG is working on strategies which will "provide higher standards of programming on a more cost-effective basis."
The earliest entries that can be viewed on the current site are those from the beginning of 1999, and can be found here, including news about radio capsules from a reality tv show host at the time, Donald Trump distributed locally by Radiowise Media Networks.

radioinfo has also covered industry people movements from the beginning, with the earlier movements now still available from 2003, when Mark Spurway left DMG Radio and joined the ABC (he has just retired), Byron Webb was appointed Music Director at C91.3 FM and Laura Tchilinguirian, formerly news director with Austereo Sydney moved to Melbourne to read news at Nova 100.
RCS has been an advertiser since almost the beginning, and other industry companies have also supported us with advertising over the years.

In 2002, Steve Ahern sold AMT to Radiowise, then jointly owned by Peter Saxon and Peter Rubinstein. Soon after, AMT became radioinfo and moved to a new server and, sadly, some of the old content was lost in the transfer. It got a new look at that time and moved to a more professional business model. In 2010, when he left AFTRS, Steve Ahern returned to the business and now co-owns it with Peter Saxon. In an interview from 2014, Steve talked about why he began the site.
It's our birthday but you get the present*
It's just a matter of which one you want. The iPhone X…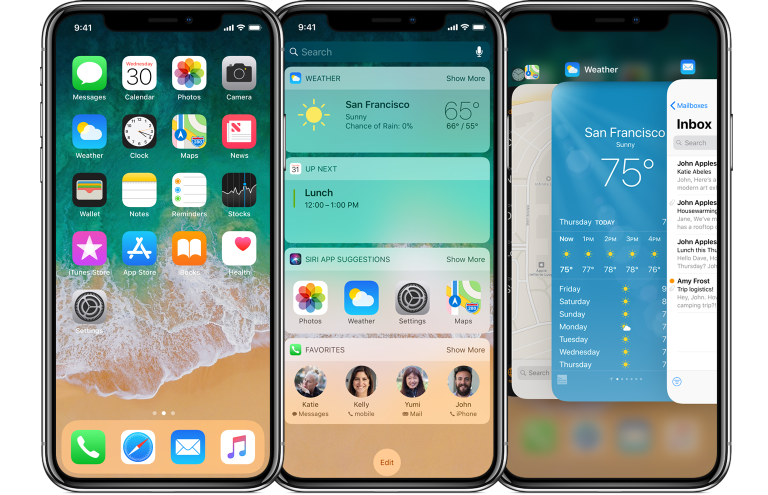 Or The Samsung Galaxy Note8
Remember the old radio copywriting cliché, "it's our birthday but you get the presents." Well we're doing it too. Couldn't come up with anything better. Sometimes old school is still good school.

To mark our 20th birthday, we are offering you the chance to win your choice of a Samsung Galaxy Note8 or an iPhone X. We will announce the winner at this year's CRA conference.
Help us have a little fun to celebrate our birthday. There are two ways to enter. Choose one or both. Here's how:

1. Send us a screen shot of your current
Faces for Radio
profile. What, you don't have one? It's free, just register and create one! Send your entries to
[email protected]
2. If you are going to next month's CRA Radio Alive Conference in Melbourne, drop your business card into the bowl provided. More info on that shortly
And while you're at the Radio Alive Conference go along to Steve Ahern's session on "Journalism in difficult environments." Then join us after the conference for drinks. Our shout!
If you were one of our early readers or subscribers or remember some of the important stories, please share your memory in the Comments Section below.
*If you are the winner,