Two new podcasts debut today, with the Royal Record sifting fact from fiction and The Worst Day of Your Life Podcast highlighting real stories of extraordinary people, who refuse to let disaster permanently change their lives.
---
The Royal Record

Australia's leading authority on the Royal Family, Juliet Rieden, has joined forces with her former Australian Women's Weekly colleague, Bryce Corbett, to produce a weekly podcast, The Royal Record, sifting royal fact from fiction, available on LiSTNR.

As Editor-At-Large of The Australian Women's Weekly and its Royal Correspondent for the past 11 years, Juliet Rieden has established herself as the country's foremost authority on the Royal Family.

Her acclaimed 2015 book, The Royals In Australia, went behind the scenes of 150 years of royal visits and included access to the Windsor Castle archives. Juliet is the most connected and trusted royal reporter in Australia and has secured exclusive interviews and stories over the years with senior members of the Royal Family.

Juliet's co-host, Bryce Corbett, is a journalist of 25 years' experience, a published author and, via Squiz Kids (recipient of a 2020 Australian Podcasting Award), an award-winning podcast host.

The Royal Record's Juliet Rieden says, "On any given day, there's a lot of noise out there about the Royal Family, but only some of it bears any relation to the truth.

"This podcast will endeavour to set the royal record straight on the biggest stories of the week and bring a bit of old-fashioned journalistic rigour to an area of reporting that too often strays into the realm of fairy tales."

Co-host Bryce Corbett added: "I don't know anyone with more rigour than Juliet. She's interviewed Prince Charles, been on tour with Harry and Meghan, William and Kate and Camilla and interviewed Crown Princess Mary in her Copenhagen palace. Her royal contact book is the best in Australia. When it comes to sifting royal fact from fiction, Juliet's your go-to person."

---

The Worst Day of Your Life

Life is a journey of extremes, incredible highs and heart-wrenching lows, moments of achievement, celebration and happiness that can be snatched away in an instant.


NOVA Entertainment's new podcast, The Worst Day of Your Life, features real stories of extraordinary people, who refuse to let disaster permanently change their lives and strive to help others change their lives for the better.

Award winning journalist, smoothfm's Glenn Daniel, shares intimate conversations with people thrown into life's worst moments through no fault of their own, only to emerge to do life's best in the new podcast The Worst Day of Your Life, launching on Tuesday 11 May.

Incredible Australians tell the story of the worst day of their lives, some of the voices will be known, some will be new, but each one will take you on a journey you will never forget:
Gwen Cherne, the Defence expert who lost her military husband to suicide now campaigning for the care of veterans
Leila & Danny Abdallah – the couple heading a national campaign of forgiveness after losing three of their six children to a drunk, drugged and speeding driver
Patrizia Cassiniti – the woman driving workplace safety on building sites after a scaffold collapse killed her son
Shane Fitzsimmons – Australia's disaster management expert driven to the point of quitting by a personal tragedy who now leads recovery for others
Jo Abi – the mother let down by experts when her son wanted to die, restores his passion for life and helps others facing the same situation

Glenn Daniel says, "It's been a privilege to work on this podcast with Creator and Director Matt Clark and Executive Producer Katie Jackson. We've been humbled by incredible Australians who've faced life's worst yet emerged to do life's best. We know you'll be inspired by their unforgettable stories."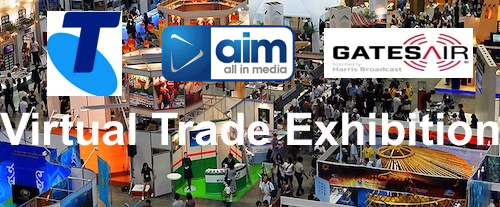 ---
Subscribe to the radioinfo podcast on these platforms: Acast, Apple iTunes Podcasts, Podtail, Spotify, Google Podcasts, TuneIn, or wherever you get your podcasts.