WorldDAB has released detailed guidelines for automotive manufacturers and digital radio broadcasters to ensure that visuals and text produced for in-vehicle screens minimise any potential distraction for the driver.
The new Driver Distraction guidelines have been produced with expert input from both the automotive and broadcast sectors, to ensure displays are safe for drivers while still providing the information listeners expect to see on their digital radio display.
The guidelines cover four key areas for in-vehicle visuals: legibility, relevance, frequency and local legislation. It also offers example visuals, showing how the guidelines can be used to design images for the car, and operational considerations to prevent updates and display functionality becoming distracting for drivers.
An important section in these guidelines – produced in consultation with vehicle manufacturers – includes the refresh rate for slides set at the industry standard of "not more frequently than every 20 seconds."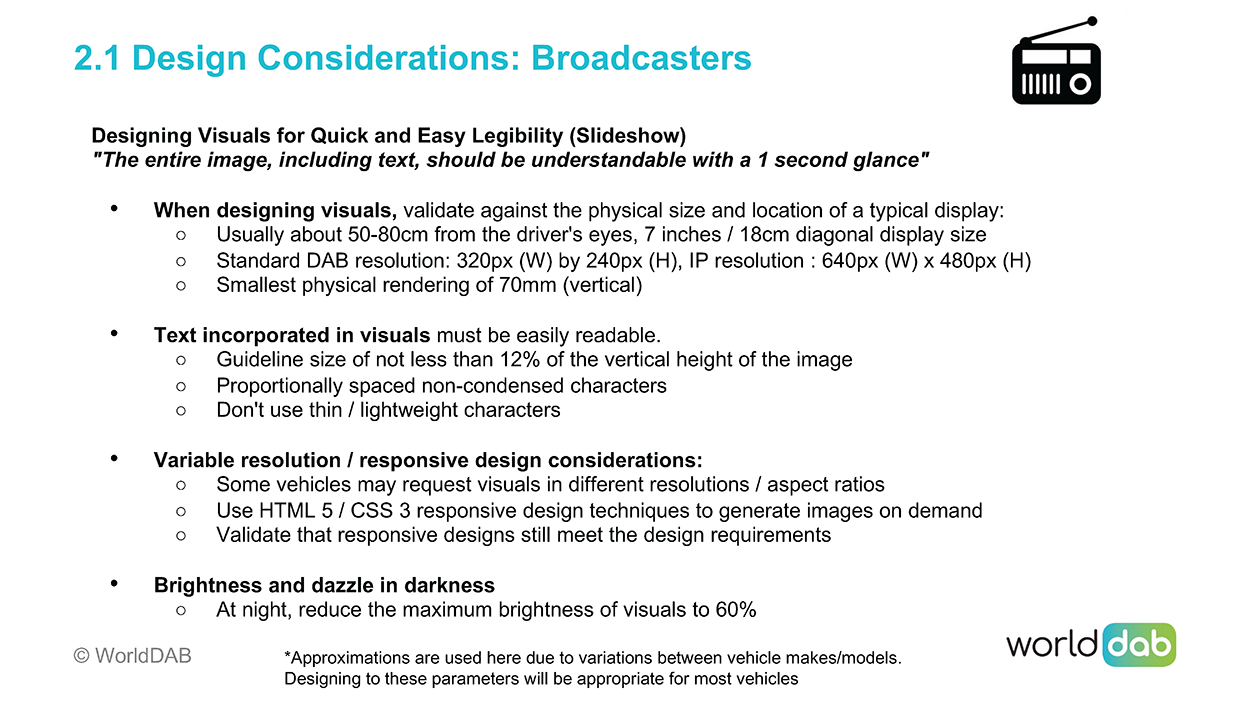 The guidelines also highlight the importance of trigger time to broadcasters, noting that "producing and transmitting visuals is expensive, so commercial broadcasters need to sell visualisation (text and images) of audio advertising to meet their business case. They can only do that if the display of content to drivers is accurately timed and consistently visible."
The guidelines reflect that in some countries, local legislation may be more constraining, and an annex will highlight relevant local requirements.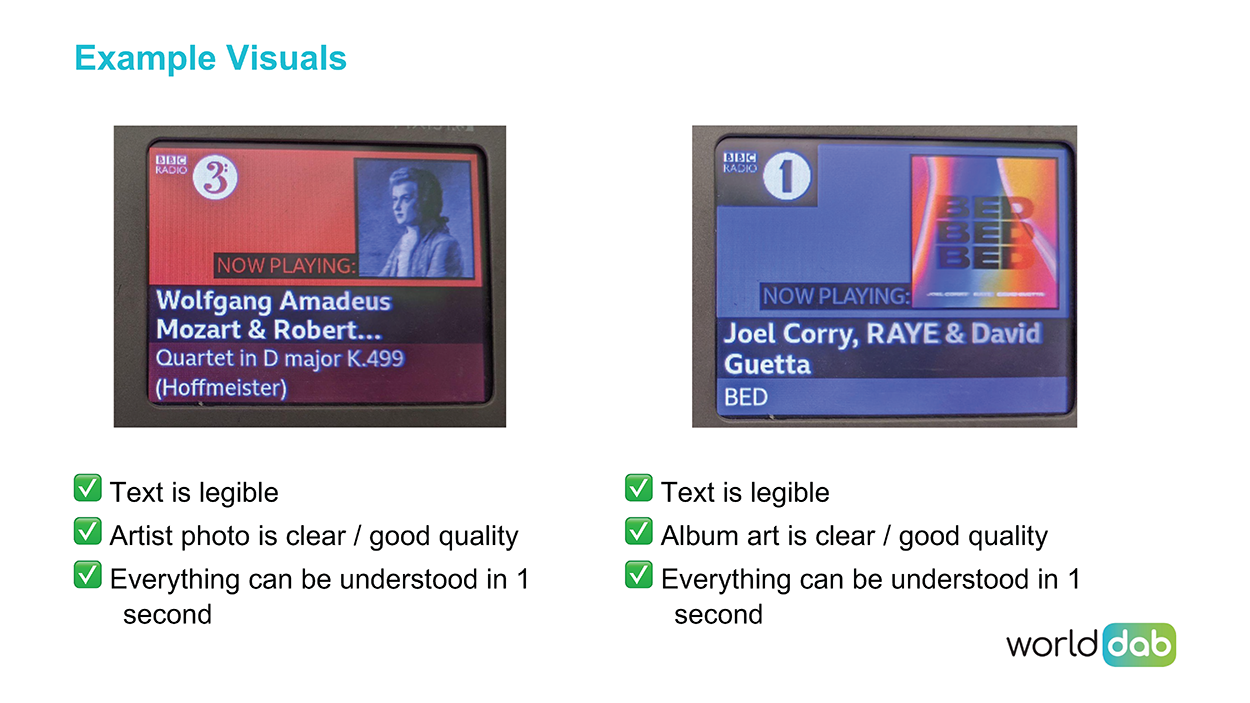 The NAB has also published a Digital Dashboard Recommended Best Practices guide