When Tourism Whitsundays and Wavemaker had the idea to use one of the most famous voices in the world to celebrate one of Australia's most spectacular regions, they turned to SCA to make it happen.
Wonders of The Whitsundays has since been realised via a unique and engaging radio campaign which heroes the voice famed for limitless knowledge, accuracy and calm – Siri.
The voice of Siri is possibly the most recognised in the world, and a little-known fact is that the woman behind this voice, Karen Jacobsen, is a Queenslander, and a Whitsundays local. The idea forged by Tourism Whitsundays and Wavemaker is now a campaign that is now making phones ring and filling beds.
Head of Creative at The Studio at SCA Brisbane, Tony Byrne, says, "Being able to work with Karen on an education and promotional campaign for the Whitsundays region brought a level of believability to all the airtime – because she's the voice of Siri and because she's a Whitsundays local.
"The campaign had two major objectives: to showcase the accessibility and affordability of the Wonders of The Whitsundays through engaging audio creative following the devastation that COVID-19 has brought to the industry, and to highlight the unique experiences the region offered."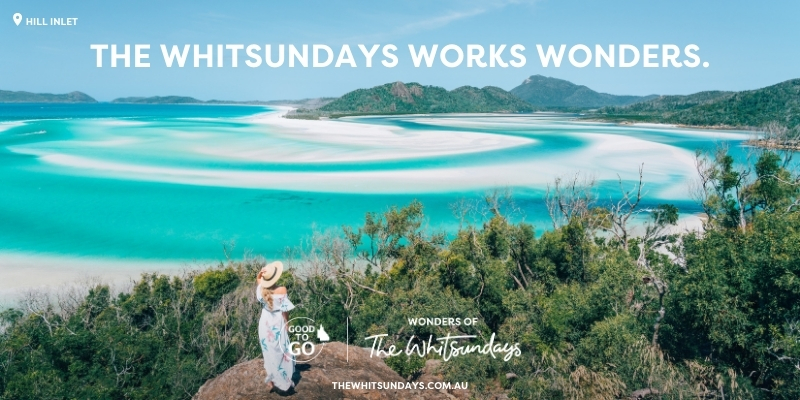 Tourism Whitsundays Chief Executive Officer Tash Wheeler said that as a not for profit organisation, Tourism Whitsundays is always trying to stretch marketing investments to ensure as much reach as possible.
"I believe that is exactly what we've achieved by investing in advertising with SCA as part of our Wonders of The Whitsundays campaign. Our industry needed a direct tactical approach, and these radio ads using Karen Jacobsen the voice of Siri, are delivering incredible results for an industry that so desperately needs it," she said.
"We are thrilled with the results we've seen so far, with the industry reporting sales in excess of $500,000 directly from the Wonders of The Whitsundays campaign. The campaign has driven 13,700 quotes for travel and over 430 bookings to date."
Byrne added: "SCA is playing an instrumental role in helping Queensland tourism get back on its feet after COVID-19, and this level of localism, with a very distinct international flavour, delivered a real sense of excitement to listeners.
"It's another example of how SCA offers businesses and industry bodies creative audio selling solutions, not just airtime and a VO!"
---
Subscribe to the radioinfo podcast on these platforms: Acast, Apple iTunes Podcasts, Podtail, Spotify, Google Podcasts, TuneIn, or wherever you get your podcasts.