Sami Lukis, one of Australia's most versatile media personalities is set to return to radio.
From next Monday May 3 Sami joins the Wave FM 96.5 Breakfast Show with Straney & Damien Leith while Jade Tonta continues on maternity leave. She takes over from Meshel Laurie, who was previously filling for Jade.
Wave FM "can't thank the amazing Meshel Laurie enough, who has done an incredible job hosting the show from her walk-in wardrobe in Melbourne since Jade's baby Henry arrived in February."
Damien Leith, is thankful for his time with the comedian saying: "It's been such a thrill to work with Meshel over the past few months, we've shared lots of laughs and she's taught me a great deal along the way, we even wrote a song together! I'm also really looking forward to reconnecting with Sami, she's incredibly talented and the Illawarra are in for treat."
Sami Lukis is equally thrilled. "It's been quite a few years between radio shows (and 4am wakeup calls), so I'm nervous and excited to be joining the team next week. I've hosted Carols in Kiama and Business Awards in the Illawarra many times over the years, but this will be my first time hosting a radio show in the 'Gong. I'm looking forward to spending more time in such a gorgeous part of the world – but mostly, I'm looking forward to having Damien sing to me every morning."




The breakfast team revealed the new temporary co-host this morning on air.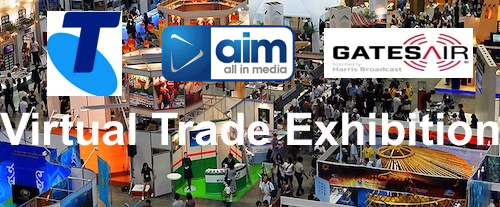 ---
Subscribe to the radioinfo podcast on these platforms: Acast, Apple iTunes Podcasts, Podtail, Spotify, Google Podcasts, TuneIn, or wherever you get your podcasts.