Dave Hughes and Marty Sheargold talk to Peter Saxon
It's been quite a few years since SCA was the number one FM network in Australia, by far, boasting superstars like Kyle & Jackie O and Hamish & Andy.
In the most recent survey, and the one before that, there was not one number one SCA station to be found in any metro market anywhere on the FM band.

When we spoke to SCA Content Chief, Dave Cameron nine months ago, just as the realities of COVID-19 were dawning on us, radioinfo asked him whether he intended to keep going with a music program for breakfast on 2DAY-FM for much longer? He told us emphatically, "You can assume that I'm never going to be happy with a ratings result that's sitting where it is in Breakfast (3.8). So, at some stage, you can assume that we will reassess that strategy at the right time, But now, is not the right time… obviously."
Well, now that COVID-19 seems to be under control and an immunisation program imminent, the right time has finally arrived. This morning SCA debuted a slew of new personnel changes in many of its Breakfast shows across Australia, including completely new line ups at 2Day-FM Sydney and Triple M, Melbourne, as we have well publicised.

When 2Day-FM's new offering, The Morning Crew was announced almost six weeks ago we spoke with Dave Cameron again who was adamant about his chosen strategy, "I don't have an ambition to start with a development show, in our flagship station. That's been tried before in the last few years."
Indeed it had – many times without success. But this new line-up with Dave Hughes, Ed Kavalee and Erin Molan seems to be the best shot they've given it yet.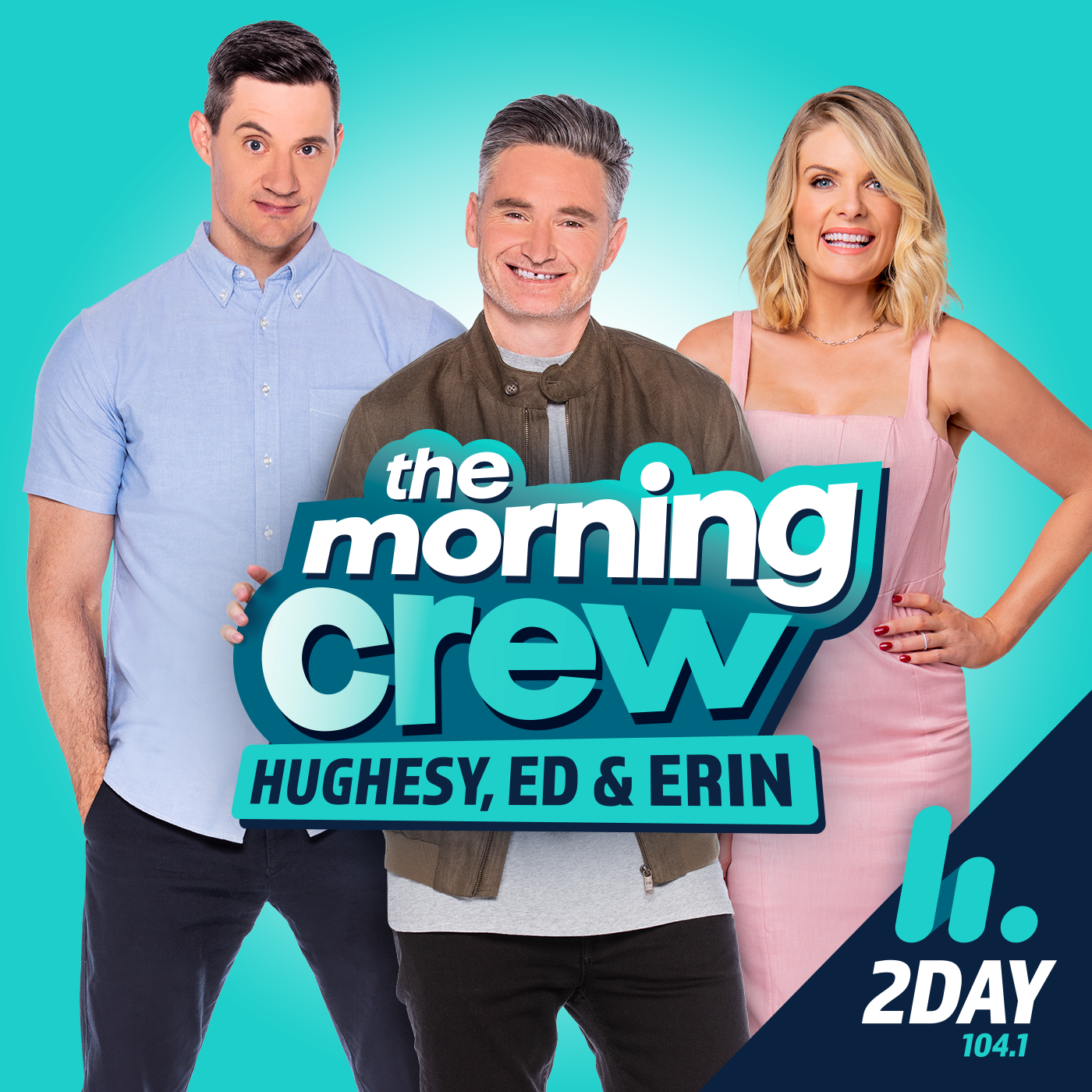 In Melbourne, it's a slightly different story. It was not so long ago that Eddie McGuire's HOT Breakfast on Triple M was number one FM in its timeslot. But of late the show was sounding tired, and, generally, slipping in the ratings – although it rose against the FM tide during Melbourne's lockdown – it could only manage a 5.8 share in Survey 7 last year.

So, near the end of last year, McGuire and offsider, Luke Darcy called it a day.

Enter Marty Sheargold, self-described prodigal son who left the station years ago to try his luck at Nova. As part of the Kate, Tim and Marty Drive show, he enjoyed a winning streak that would break the bank at a Packer-owned casino.


Sheargold has great reverence for the heritage show he's replacing, saying in a media release, "Firstly I'd like to congratulate The Hot Breakfast on an amazing run. They are all incredibly talented, highly regarded people in the radio business and I wish Eddie, Luke and Rosie continued success with whatever they choose to do next. I'm honoured to be returning home to Triple M, the brand that kick started my radio career. To be given the opportunity to have my own show at a network I consider the backbone of FM radio is a true privilege. It is the job you hope for, but fear may never happen. Triple M has entrusted Melbourne breakfast to me, and I want to make the absolute most of the faith they have placed in me. Then retire. Talk to you in January!"

True to his word, he talked to radioinfo's Peter Saxon last Friday, as did Dave Hughes.
Hughesy, with no "big shoes" to fill was as laid back as a pair of thongs. When asked whether he felt any pressure, he stressed that there was none, because he had no expectations.

Hughesy: There's no pressure! I honestly don't feel any pressure at all.

I don't care. I love doing radio, so I'll do radio.

radioinfo: And you've been terribly successful at it. But given the number of failed shows before this, you don't want to end up in another graveyard, do you?

Hughesy: Honestly, I don't care. I hand on heart, don't care. I hand on heart have nothing to prove. I hand on heart, have nothing to lose. I literally don't care.

So, I'll just have fun.

radioinfo: Marty, you were part of a highly successful, well-established drive show on NOVA, money aside, what made you decide to toss all that in for a much more precarious breakfast slot in what is really a very unsettled market?

Marty: Well, Peter, as you get older, I think you want to sort of challenge yourself and sort of tick a few boxes in your career before it ends. And as a man about to enter his 50s, I don't think I'll ever get an opportunity to be at the helm of my own show again. So, I think anyone with any sense, regardless of the risk involved, if they're a truly creative person, would want to pursue an opportunity to make their own radio – or their own anything, for that matter.

The idea of having your name on the poster and running the thing is too good an opportunity to say no to.

radioinfo: So, to add to that degree of difficulty, you're going to be working alone…?

Marty: Well, I'll have Troy Ellis in the studio with me every day anchoring the show – and an extended team of producers around me. So, it's not a solo man sort of operation. It's a team effort. Whilst my it's my name on the poster, it's certainly a collective all hoping it goes well.

radioinfo: Have you been working through the holidays to try to put some shows together to see how the chemistry works?

Marty: Troy and I have sort of circled each other through the business over many years and known each other and some of the guys who were part of the extended team I've worked with previously. So, there's a familiarity there that. That sort of leads to a shorthand relationship that everyone can sort of easily navigate their way through. So, yeah, now it feels as though it's all heading in the right direction.

radioinfo: Hughesy and Ed Kavalee already have a well developed on air rapport. But neither have worked with Erin Molin who became a star of the very blokey, Ray Hadley led Continuous Call Team on 2GB.

Hughesy: Erin won't be thrown in the deep end here. She'll be reading the news. So, she'll work her way into the show. We're not relying on Erin to be the home run hitter so, we're absolutely confident that it's going to work.

radioinfo: Obviously your show will be different to Eddie's. How do you go about keeping his listeners while finding new ones?

Marty: I think you just back yourself to make the sort of creative decisions that have put you in a position to be given the opportunity in the first place. We all assume that some of the stuff that I've been doing over the years has been heading in the right direction. And I've been entrusted to take the ship forward, making similar style decisions. And I guess that only time will tell whether you can bring that audience through with you, whether there's people coming across from Nova or whether it's building an audience that's been loyal to a previous breakfast show. I guess you just make the radio show that you can make and people either choose to get on board or not. It's a very subjective business.

radioinfo: Will you be doing any stand up this year?

Hughesy: I'll do stand up when I can – and I do love stand up. I'll be doing every suburb in Sydney at some point this year. And Sydney's been a great audience for me stand up wise. And there's so many clubs in Sydney you can do. So, I'll be hitting all of them to keep my chops up.

radioinfo: Due to the extended COVID induced lockdown of Melbourne Marty had to abandon his national tour last year but is hopeful of getting in 2021.

With COVID still an issue, rioting at America's home of Democracy and China a growing threat to peaceful trade, is there anything funny about 2021?

Hughesy: Mate the world's so blah, blah, blah. You know, honestly, it's annoying. But there's so much ridiculousness that goes with it, there's actually a lot of comedy to be had out of it. In a way everyone goes through these similar silly experiences, making it easier for comedy. So, there's some upside to anyone who looks on the lighter side of life.

But mate, why are we all sucked into the whole news cycle of just blah, blah, blah. The news cycle is just a machine that just wants to just rave on about whatever.

Honestly, I'm not obsessed with Donald Trump which most the world seems to have been.

radioinfo: So, are there any COVID jokes or is it too soon?

Marty: For Melbourne people, there was not a lot to laugh about in 2020. And even if I'd wanted to make Melbourne people laugh in 2020, I wouldn't have been allowed to go to a theatre and do that.

But you know, there's always a way to make jokes, but I just don't think you make jokes about people whose cafe went tits up and they lost everything, including their life savings. I think you've got to be careful about where the joke is. And I don't think it's about those sorts of mum and dad operations that really ruined people.

radioinfo: And how has life been after Kate (Langbroek)?

Hughesy: I 'm going to catch up with Kate tonight, in fact. I'm picking her up in a few hours.

Look, it's fine. You know, I love Kate. She loves me. We'll always be friends. And, who knows if we reconnect at some point.

But it's all good, mate. You live in the moment. I'm not here to live in the past, or future. I'm here to live right now. I'm a "now" guy.



Peter Saxon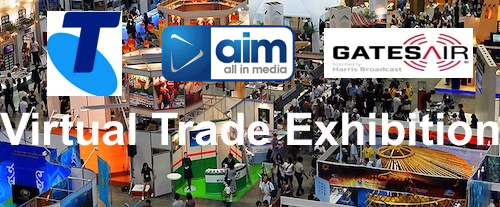 ---
Subscribe to the radioinfo podcast on these platforms: Acast, Apple iTunes Podcasts, Podtail, Spotify, Google Podcasts, TuneIn, or wherever you get your podcasts.