SCA has launched LiSTNR, a curated and personalised free app offering radio, podcasts, music and news, creating a new audio destination.

Three years in development and following extensive research into consumers' evolving audio habits and needs, LiSTNR consolidates all of SCA's existing digital audio content plus a huge range of new and compelling premium content, all located in one free and easy to use app.

Featuring a fun and intuitive onboarding process, LiSTNR delivers an audio destination that is built for individual listeners' routines and preferences. Highly personalised, it provides listeners a new world of audio entertainment, with their own daily feed of audio and easy discovery of new content through curated recommendations.

Available across a large array of devices including both iOS and Android, CarPlay and Android Auto, Google Assistant and Alexa and Android TV, LiSTNR enables a fantastic listening experience, anytime and anywhere.

SCA CEO, Grant Blackley, says: "The number of Australians accessing digital audio has doubled since 2016 and is projected to reach 80% of Australians by 2024*. LiSTNR will provide a personalised listening experience that easily enables consumers to discover a new world of premium, relevant audio that is live and on demand.

"LiSTNR will be a primary generator of listening data, allowing SCA to provide an unrivalled, deep understanding of our audience. We now have the ability to deliver a valuable, targeted audience at scale for advertisers. And this is just the start. LiSTNR will continue to expand its content offering with the development of new and original premium content, along with exciting partnerships to be announced soon, making LiSTNR the new audio destination for all Australians."

Grant Blackley discusses the strategy behind the new app with radioinfo in this week's podcast.

He says the new LiSTNR app, which will supersede the PodcastOne branding, is part of the company's digital audio first strategy. "This strategy is part of our DNA. It is at the centre of the business… a golden age of audio. The growth of audio has accelerated during covid, but there is even more growth to come. The world of audio is growing. it is a healthy space for multiple parties to play in."

On the day when Facebook has blocked Australian news companies from its platform, the SCA strategy, to have greater control of its output channels, makes even more sense. Blackley was "surprised" at the Facebook announcement. "Moving forward we expect that Facebook will continue to encourage publishers like ourselves to entertain audiences through their platform with premium video and audio assets… We look forward to understanding the rules of engagement moving forward."
LiSTNR will house more than 100 premium original local, national and global podcasts featuring content from names such as Hamish Blake, Andy Lee, Mark Howard, Gary Mehigan, Tom Tilley, Adam Shand, Cass Dunn, Dylan Alcott, Christopher Pyne, Rosie Waterland, Sarah Wilson and more.

This content portfolio will continue to expand over the coming months and a selection of premium PodcastOne US titles will also be available.

LiSTNR will feature SCA's digital content including live radio streams, radio podcasts and digital music stations via its Hit and Triple M networks featuring some of Australia's highest profile talent including Carrie Bickmore, Tommy Little, Dave 'Hughesy' Hughes, Ed Kavalee, Erin Molan, Mick Molloy, Marty Sheargold, Fifi Box, Brendan Fevola, Lawrence Mooney, Jess Eva, Basil Zempilas, Rebecca Morse, Anthony 'Lehmo' Lehmann, Andrew 'Cosi' Costello, Stav Davidson, Abby Coleman, Matty Acton and more.
LiSTNR will also include radio sports shows such as the Triple M Saturday Rub (AFL), the Rush Hours and the Triple M Sunday Sin Bin (NRL) – all featuring super stars of their games.

Exclusive to LiSTNR, SCA is introducing an expanded music offering with 15 all-new linear music live streaming channels, catering for a diverse array of moods and genres and it will feature four new weekly music podcasts that are available on demand with full music tracks. Leading the line-up will be musician Linda Marigliano, who will create a brand new music show called 'The Spin' featuring the best newly released music from around the world.

Finally, with the need for trusted voices and sources of local news and information never higher, LiSTNR will provide a new on demand audio News and Info service.

Initially it will include hyper local News and Sport reports across 15 regions and 34 towns in Australia, a new CrimeWatch weekly report in four key markets and The Locals' Guide, a purpose built events guide to help locals and visitors to know what's on and enjoy their community.

Extensive external research by SCA iQ of 2,500 Australians over three years focused on user experience and audio consumption, has identified a number of key consumer personas, known as 'LiSTNR Vibes', that enable a targeted buying and marketing approach for LiSTNR.

A comprehensive marketing campaign, using the theme "Open Your Ears" on owned and digital media will drive consumer adoption, and launches nationally next week. See a preview below.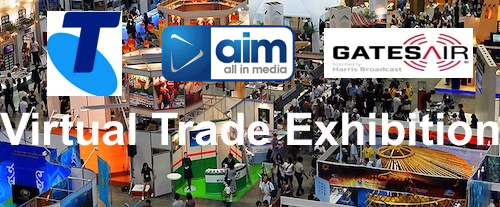 ---
Subscribe to the radioinfo podcast on these platforms: Acast, Apple iTunes Podcasts, Podtail, Spotify, Google Podcasts, TuneIn, or wherever you get your podcasts.