Here are the results from the XTRA Insights survey from Mount Gambier in South Australia.
The most listened to station is SAFM Limestone Coast with 37.7%
Second most listened station is ABC South East with 18.6%
Triple j is third with 11.7%
Triple M Limestone Coast is fourth with 10%
followed by ABC RN, NewsRadio, ABC Classic, then ABC Wimmera from an adjoining region
This is the first time ABC Wimmera has been included in this survey.
SAFM Limestone Coast has the most listened to breakfast shift with 18,700 listeners (cumes), followed by ABC SouthEast SA with 11,200 listeners, triple J, then Triple M.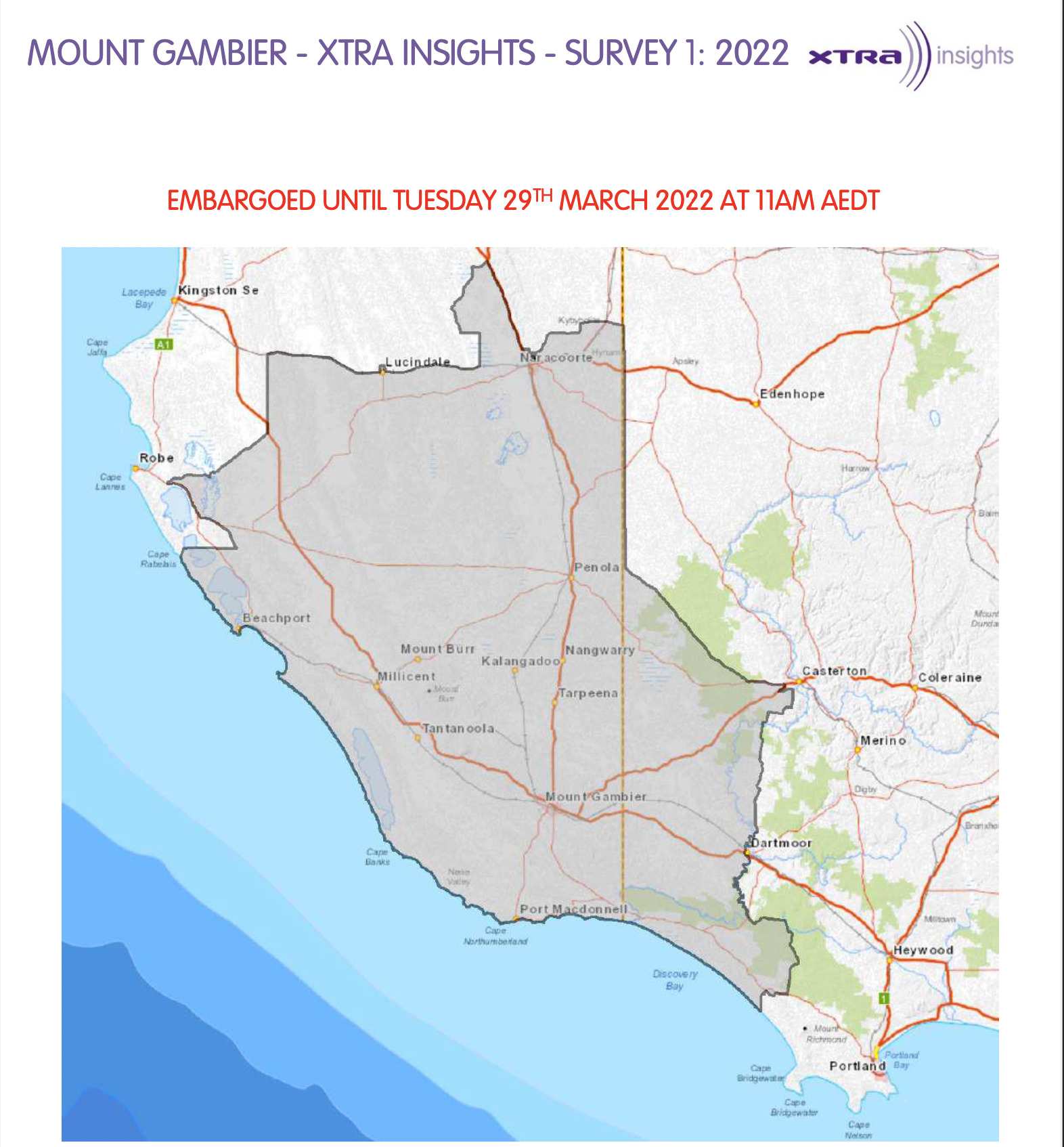 Spin Cycle