Sports Entertainment Network launched another new station today, this time in the Northern Territory, 1611 SEN Top End, which will be available on 1611 AM and on the SEN app.
1611 SEN Top End will have a dedicated app channel, and a local content strategy led by coverage of the 2021-22 Northern Territory Football League (NTFL) season.
The moves come ahead of a deeper commitment to local content, with coverage of the NTFL broadcasting all the action of the 2021-22 season. Live coverage of the 4pm game starts Saturday October 30.
The NTFL in Darwin and is one of the only Australian Rules competitions played during the Australian summer and began a fortnight ago. It has produced some of the AFL's most exciting players such as Michael Long, Cyril Rioli Jr and Andrew McLeod.
SEN Chief Executive Craig Hutchison says the Northern Territory is a state with rich sporting heritage that deserved its own platform and localised content.
He says, "The NT has such a rich heritage of sports and racing, and locals have been screaming out for more localised content and channels. We're thrilled to be serving existing fans of SEN a local connection point on 1611am and a dedicated app channel
"We are rapt to begin broadcasting the NTFL season in 2021-22 and look forward to working closely with Northern Territory sport and calling some of the Territories' biggest upcoming events.
"We'll also broadcast major national sports events, including the first test this summer and the big bash season exclusively on 1611 SEN Top End."
Darwin local Troy Douglas (pictured) will lead the charge as new market lead and he says, "I'm so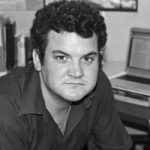 excited to be joining SEN for the launch and can't wait to be a key part of building 1611 SEN Top End. The local and national sports programming is exactly what the NT has been calling for."
SEN 1611 Top End will feature popular national programming:
Breakfast with Garry Lyon & Tim Watson (Monday-Friday 4.30am-7.30am)
Whateley with Gerard Whateley (Monday-Thursday 7.30am-10.30am)
Captains Run with Kane Cornes (Fridays 7.30am-10.30am)
Dwayne's World with Dwayne Russell (Monday-Friday 10.30am-1.30pm)
In addition to the regular programming, SEN Top End will also highlight some of Australia's most popular sports such as Test Cricket, Big Bash Cricket, and the AFL in 2022.