Radio Tomorrow with James Cridland
This week, Google launched its Google Home smart speaker in Australia. It's been some time coming – the UK and the US have had it for a while – and it'll be joined, at the end of the year, by Amazon's Echo and Apple's HomePod.
On the face of it, you might think these devices have little to do with radio. But you'd be wrong. They could be the way radio gets back into our living spaces.
In the UK, some research by Radiocentre, Global and Radioplayer discovered that these devices offer much for radio. 72% of all time spent with audio on an Amazon Echo is with radio, according to their research.
That's important, because the predominant location for these things is in a shared space – the kitchen, living room or dining room. Certainly in the living room, it's difficult to find a radio any more: but a smart speaker appears to fit right in.
Many people who have them tell me that they use them to listen to more radio. A British blogger and media researcher, Adam Bowie, writes that they are fantastic for listening to the radio. It's good, then, to see that backed-up by research. NPR and Edison Research's Smart Audio Report says that 70% of owners are listening to more audio.
Indeed, they're replacing other ways of listening. "One in five owners say that these devices are the way that they most often listen to audio," says Edison VP of Strategy Tom Webster.
So what does all this mean for radio? Well, first, we clearly need to be on there. But we need to be clever about how we do it.
As Adam Bowie notes, it's hard to just flick between stations – you need to know them by name. Which favours the big brands, of course. That said, Radioplayer, available in places like the UK, Canada and Germany, has a recommendation engine – "Alexa, ask Radioplayer to recommend a station" – which'll give you something based on your location, listening history and what is trending at the moment.
Searches need to be clever. You need to react to what your listeners call you, rather than what you think you're called. "Listen to 5 Live" is how your listeners probably ask for you, rather than "Listen to BBC Radio 5 Live 909 693". In Australia, a listener wanting to listen to Bay FM in North Brisbane will be wanting a different Bay FM to one in Byron Bay, two hour's drive down the coast. There are at least three 2DAY FM's (in Canada, Fiji and Sydney), and Today FM in Ireland, so a location-based search is crucial, too.
Some stations are focusing on their own "skill". Others work with services like Radioplayer, while others still just put their trust in TuneIn.
A strategy is important – both on how listeners can hear you, and also how good the stream is in the first place. Listeners are unlikely to tolerate poor-sounding streams or badly inserted ads.
But one thing's for certain: smart speakers are rapidly becoming too important to mess up.
About The Author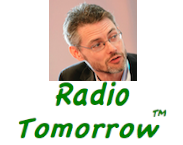 James Cridland is a radio futurologist: a writer, speaker and consultant on the effect that new platforms and technology are having on the radio business across the world.
A former radio presenter, James has worked for stations and companies across the world, including the original Virgin Radio in London, the BBC, Futuri Media, Imagination Technologies and Seven Network. He has judged many industry awards, including the CBAA, ABC Local Radio, RAIN and the UK's ARIAS.
He writes for publications across the world, and runs media.info the worldwide media information website. He also runs a free weekly newsletter with news of radio's future.
British by birth, James lives in Brisbane, QLD and is a fan of craft beer.