Standard Media Index has further strengthened its market coverage with the inclusion of IPG Mediabrands into its Australian database.

SMI AU/NZ Managing Director Jane Ractliffe says the move would underpin confidence in Australia's advertising market at this critical time, as all media stakeholders have a database representing virtually all national marketer ad spend on which to base their crucial advertising decisions.

She says, "We are thrilled to have Mediabrands data in the Australian database and this news will be welcomed across the industry as advertisers, media companies and the finance market seek the most reliable data possible to track the market's return to growth post COVID.

"Advertisers will be able to allocate their media investment with even more confidence as they have clear benchmarks for tracking their share of voice within their product category across all major media – including all Digital media."

Ractliffe says SMI has been working with Mediabrands in Australia for many months to carefully integrate their bookings into the database, and the process will be fully complete with the release of next week's end of month February data, saying, "We have been progressively adding current and historic Mediabrands data into the AU database in our fortnightly data releases for many months, with the historic data ensuring all analysis remained like-for-like and the only change being the growth in the amount of ad spend captured."

CEO of IPG Mediabrands Australia, Mark Coad, says the SMI data was the industry benchmark and Mediabrands was pleased to contribute to the data, "As a leading Australian media agency we are always keen to ensure our clients have access to the best advertising insights possible, and the data provided by SMI through its exclusive partnerships with our industry delivers information on many aspects of the media market not available elsewhere."

Coad says Mediabrands and SMI have worked collaboratively together to ensure their ad bookings were added incrementally to the database, "At all times the most important issue for Mediabrands has been to ensure the ongoing privacy of all our client data and this has been achieved by slowly adding more and more data with every SMI data release."

Ractliffe says throughout this process SMI also added different proportions of client spend across various categories to guarantee only a part of each client's bookings entered the pool at any time.

And she says the Mediabrands' data has been further shielded by the market's natural ebb and flow as the market has tried to rebalance post COVID.

The move by Mediabrands Australia follows the group's decision to join the launch of SMI's Canadian database last year and it was recently announced that Mediabrands would also soon be joining SMI's US data pool. And in NZ, the IPG agencies FCB and Mediabrands have been long-standing NZ data partners.

Mediabrands' Australian move will also see Nick Durrant, the general manager of their trading group Magna Global, join the SMI Advisory Board which oversees the group's data development.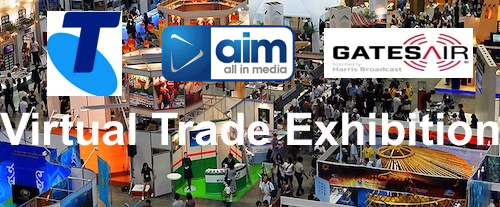 ---
Subscribe to the radioinfo podcast on these platforms: Acast, Apple iTunes Podcasts, Podtail, Spotify, Google Podcasts, TuneIn, or wherever you get your podcasts.