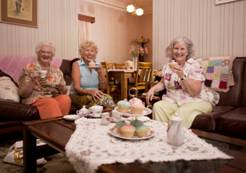 Southern Cross Austereo is refocusing on its grass-roots community service initiative 'My Community Connect', and will be telling regional Australia all about it with a full-scale, revitalised mass marketing campaign to commence on Monday with the positioning; 'love the local life'.
The project aims to provide a strong platform for not-for-profit groups to promote their events on television or radio, as well as online, at no cost, via the new look My Community Connect website.
SCA Head of Marketing & Communication, Nikki Clarkson said, "The rebrand strategy and marketing campaign for My Community Connect aims to take the existing My Community Connect online service to regional Australia and position it as the most comprehensive listing of events across every corner of regional Australia. The 'love the local life' positioning reinforces the community nature of this initiative from SCA."
My Community Connect launched in February 2010 as a community based service for all people in regional Australia to keep them informed of happenings in their local area.