Steve Ahern's 2018 World Radio Day letter.


This year's theme for World Radio Day combines sport and radio.

What do they have in common?

A lot actually.

When England plays Australia in Cricket, or Manchester versus Liverpool in Football, the teams play hard for every moment they are on the field. There is no quarter asked or given. But when the match is over, each team is expected to act in the best interests of the sport.

As I travel around the world working with radio companies in countries from Afghanistan to Zimbabwe, I can see that the countries with the healthiest radio broadcast ecosystem understand this protocol.

Sport teaches us to play hard to win for our team, but also to act together for the good of the code. The same goes for radio.

Sport engenders a sense of playing by the rules. In radio the rules of the game are set by our society – our audiences expect us to work within the norms of acceptable language and decency, and the regulator is the umpire. I have seen that these norms are very different in each country. What is seen as censorship in one country may be seen as protecting social values in another. Free speech in one region may be sedition in another.

It would be great if there was a world code for media, but I have come to believe this is an impossibility.

What rules would we adopt for a world standard? Should we adopt the Australian rules, which are quite well balanced between free speech and protecting individual rights? Should we adopt the American rules, which promote free speech and protect media to such an extent that media can print any untrue gossip and claim a First Amendment get out of jail free card? Or should we adopt the Thailand rules, where we could be put in jail if we insult the monarch? If there were world rules, which would we choose? In the absence of a realistic way of developing world rules of the game, I think the best we can do is develop national codes and depend on international pressure to expose exploitation and repression of media when it happens, as it is now in Turkey, Sudan, the Philippines and many other nations where the government is cracking down on free media.

Other characteristics of sport are a spirit of fair play and team work. The best radio stations I have ever worked in have these characteristics in their DNA. Recently I have had the pleasure of working with SPH Radio's new station Money FM in Singapore and I have been impressed with the great spirit of team work that has been created in that station. They have taken on a big task, to set up a commercial business talk station in Singapore, and, two weeks since launch, they are achieving it, because the team is working together and supporting each other in that spirit of teamwork and fair play.
In these days of time-shifting and personalised media, live coverage of sports is still one of the unifying events in a nation when everyone is listening to the same thing. They are part of a 'moment' which is one of the strengths of live radio sports coverage.

Sport can also counter stereotypes, xenophobia and war.

The boundaries of sexism and stereotyping are currently being broken because the media is covering more women's sport then ever. Coverage is leading to new audiences, new audiences are leading to more revenue and both radio and the sports being covered are benefiting from that virtuous circle. The Kabaddi in India and women's soccer in the United States show that broadening the range of sports content on radio can open up new opportunities for broadcasters in attracting diverse audiences, instead of competing with each other for the same big matches. The same is happening in Australia with Women's Cricket and AFL.

At the Winter Olympics, currently under way in PyeongChang. North and South Korea have come together under one Korea in a sign of international rapprochement. Who knows whether this symbol of unity will counter xenophobia and lead to a more peaceful Korean peninsula, but it is a ray of hope, sparked by a special sporting moment.

Sport satisfies most of the same psychological needs as warfare, and has similar psychological and social effects. It provides a sense of belonging and unity against a common enemy, without the inevitable slaughter of real warfare.

Radio can do the same. I have seen the power of radio in many countries. In South Sudan, radio has been used to calm tribal conflicts and remind people that hate speech is not good for society. In Afghanistan radio speaks to a largely illiterate population who may have no other way of understanding the complexities of elections and the motivations of candidates.

I have listened to live calls of cricket on the radio in Afghanistan and soccer on air in South Sudan. As people are listening to the live calls of the games they transcend differences and conflicts for a while to project their hopes and aspirations on their favourite teams. It is magic to observe.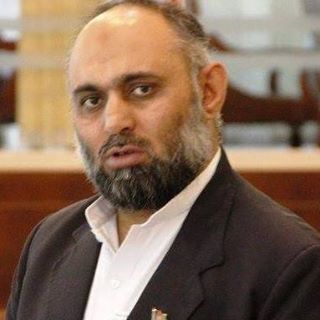 Javad Hamim, a senior editor at the Pajhwok news wire service told me about the effect of Afghanistan's national cricket team playing abroad:

"Cricket has brought a very positive feeling to all Afghan, it is the only sport that brings happiness to Afghans, they are suffering from unrest since decades. You know, last night there was a One Day International match with Zimbabwe, most people were talking about in on Facebook, twitter and other social media, and most people were watching the match in all over the country. It is the only sports most people talk about."

I asked him, does it help unite the national behind a sporting team?

"Yes, we have players from north, south, central and east part of the country, Cricket unites the people, for the last time Afghanistan did qualified for world cup, all Afghans came out to streets and celebrate it, all Pashtoons, Tajik, Hazara and Uzbeks… so now cricket is belongs to all Afghans, and all people loves it."


talkSPORT UK has the international radio rights to Premier League football and its live calls are broadcast in many languages on many radio stations around the world. Director of talkSPORT's International division, Jimmy Buckland told me:

"This year's World Cup in Russia will offer a further reminder of the unifying role that sport can play, and in an era when digital is fragmenting audiences, radio retains its special ability to bring people together.

"By harnessing these complementary characteristics, radio has a unique opportunity to engage listeners at scale and in the case of commercial broadcasters – to unlock powerful marketing opportunities for brand partners."

In Australia today, one of the greats of the sporting world, Sir Nicholas Shehadie passed away. Nick was a legend of rugby union, playing more than one hundred international games for Australia. After his rugby career he served the people of Sydney as Lord Mayor, and served the Australian media industry as Chairman of SBS Radio and TV between 1981 to 1999. During that time he strengthened SBS Radio and oversaw the growth of television. Nick personified the intersection of sport, public service and media. He will be missed.

Radio and sport play well together.

On this World Radio Day… play on!


About the Author

Steve Ahern is a former commercial, community and public service broadcaster, programmer, senior executive and trainer who now runs his own company Ahern Media & Training Pty Ltd.
He was previously Director of Radio at the Australian Film Television and Radio School and is currently a board member of Australia's Community Broadcasting Foundation. He also sits on the boards of various media services companies in Australian and internationally.
Steve is the founding editor of this website.
Read other articles by Steve by clicking his name in the tag cloud below.