Spotify has reported continued growth for Q2 despite the uncertainty surrounding the COVID-19 pandemic.

The total of Monthly Active Users (MAUs) grew to 299 million with North America and India both performing well, while Latin America and Rest of World continued to see the fastest growth, up 33% and and 58% Y/Y, respectively.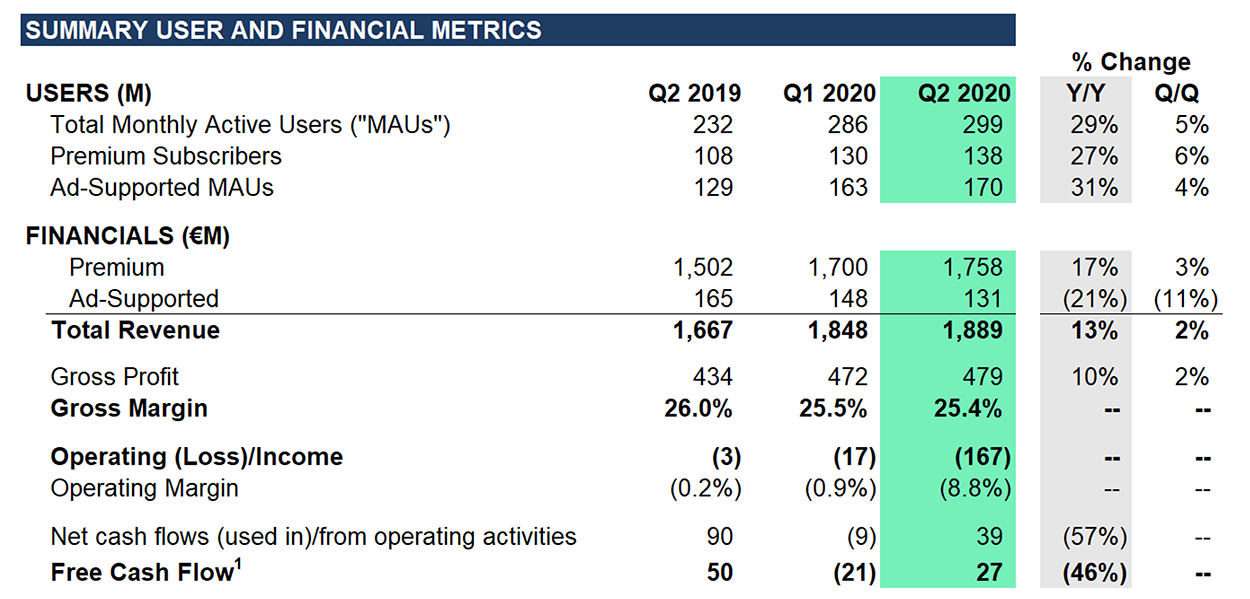 While there had been an impact on consumption hour trends driven by COVID in Q1, as of June 30, global consumption hours have recovered to pre-COVID levels despite Latin America being approximately 6% below peak levels prior to the global health crisis.

Growth in the number of artists making up the Spotify top tier, i.e. those accounting for the top 90% of streams, now stands at over 43,000 artists, up 43% from 30,000 one year ago and in a newsletter to shareholders, Spotify said, "Gone are the days of Top 40, it's now the Top 43,000."

For the rest of 2020 Spotify is predicting continued growth with MAU's expected to be within a range of 328-348 million by the end of the year, and Premium subscribers in the range of 146-153 million, and total revenue of between €2.05-€2.25 billion.
---
Subscribe to the radioinfo daily flash briefing podcast on these platforms: Acast, Apple iTunes Podcasts, Podtail, Spotify, Google Podcasts, TuneIn, or wherever you get your podcasts.