Spotify UK has filed its annual company return, revealing some of its European revenue sources.
Company Director Barry McCarthy said: "2015 was a big year for Spotify… in many ways it was our best year ever."
He said the company has become the "number one pure play music service."
Total revenue increased from £ 159 million to £ 187 million, due mainly to increasing subscriptions.
He notes that the majority of new users of the service are now signing up on mobules not desktops.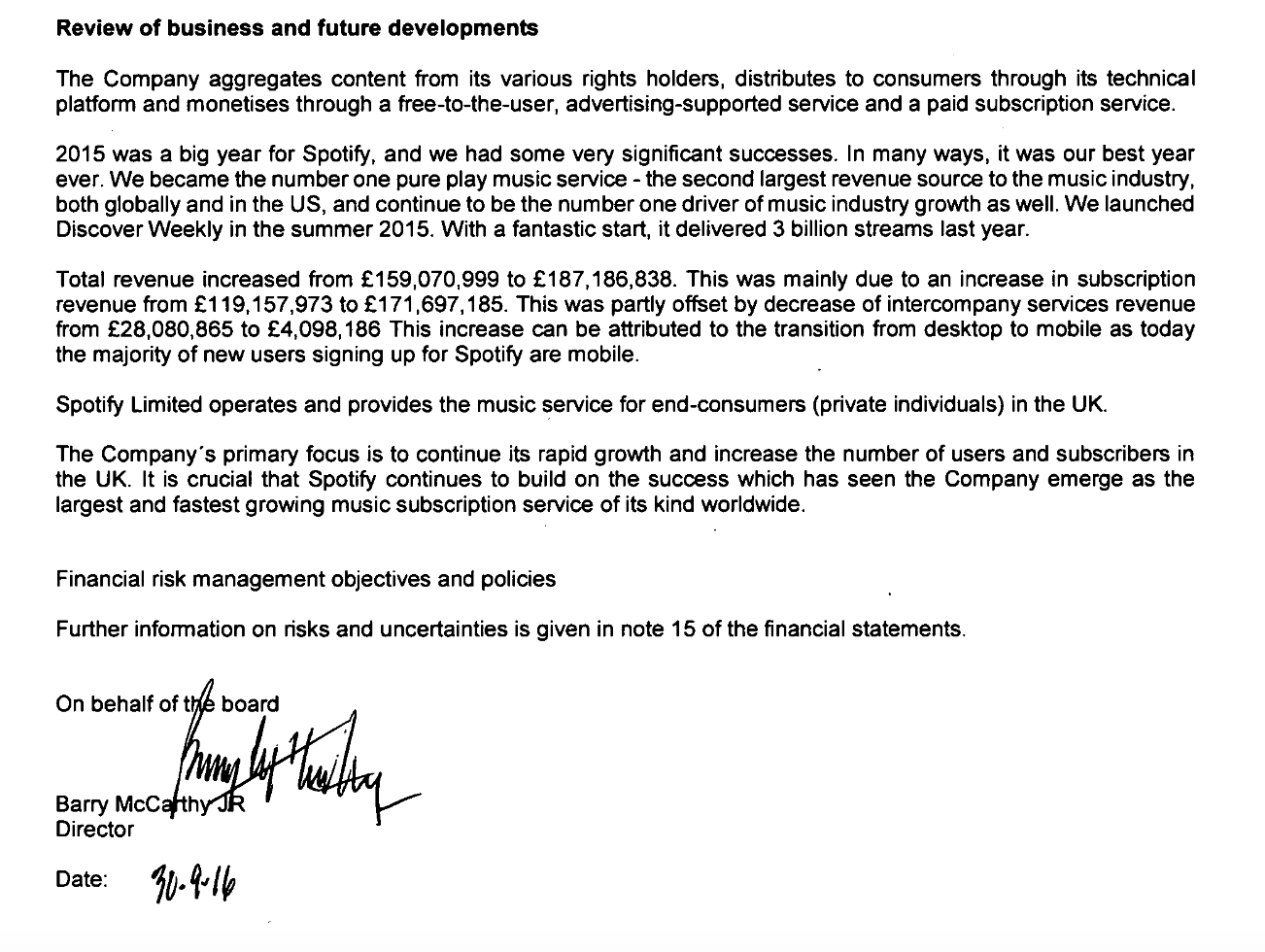 The company made most of its revenue from subscriptions (171 million), while advertisements accounted for 10 million in revenue.

The full financials show that most of the company's £187 million revenue was paid in rights fees (£149 million).
Spotify paid £832,498 in tax, leaving a profit of £ 1.2 million.