Back in May this year when Woolworths collectable dominoes were all the rage the breakfast team from Star FM Griffith Carly and Dane both decided to try collect a full set with the help of their listeners. Now months later with the help of Woolworths they have used their pointless hobby to help brighten up the Griffith Base Hospital Children's Ward.
The duo went to every extreme to collect the missing dominoes from their set in may, hosting on-air swap meets, dancing in the street and even becoming concierges at a local movie theatre. For the last remaining dominoes Dane then had to chaperone a young girl and her brothers to the movies.
After collecting a full set between the two of them, they asked the listeners who should get it? An 11 year old Julian rung up and gave the station a reality check saying they should share it or give it to someone who needs it most.
So Carly and Dane recruited Lyn from 'In The Frame' who kindly donated her time to frame the dominoes and make a beautiful piece of Artwork for the Children's Hospital which takes pride of place in the front reception.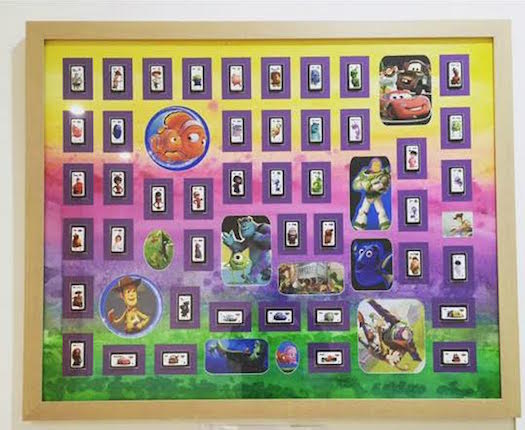 When Woolworths heard about what the team in Griffith had done they contacted the station donating boxes and boxes of dominoes so that the kids can have one frame in each room of the children's ward at the Griffith Base Hospital.
Tracey Costin the unit manager of the Children's Ward said:
"Having the Dominoes in each room will be a fantastic way to keep the kids occupied when they are stuck in bed feeling unwell."
The team also went back to Lyn the framer, who again created an amazing piece of artwork which was auctioned off raising $430 for the Children's Ward at The Griffith Base Hospital which will go towards much needed bedside equipment.
You can read the original radioinfo coverage of the dominoes collection here.