Steve Price, has a new daily live streamed 7am-10am show, exclusively on the LiSTNR app.

Australia Today with Steve Price will be the country's first truly digital audio live to air conversation, and alongside accomplished journalist Natarsha Belling, the duo will dive into the stories of the day.

With a network of SCA journalists on the ground in 46 markets, Australia Today with Steve Price will talk live and directly to locals across the nation from Broome to Bundaberg, Mt Isa down to Mount Gambier and all the capital cities in between, to get to the bottom of what matters most to Australians and cut through corporate and political spin.

Host Steve Price says, "What a privilege to be given the chance to launch a show that will give all Australians the chance to have their say. Our rural neighbours have endured unfathomable hardship with bushfires and floods, the whole country has been impacted by COVID-19 and the issues rolling out of Parliament House right now have sparked a cultural reckoning.

"I know there are so many stories and issues impacting individuals and communities across the country not being told and we want to hear about them. Australia Today will open up national conversations around what's in the news and happening in the world of politics and current affairs with balanced opinion, shaped by the common sense approach I pride myself on. We won't be wedded to the left or right side of any issue but we will take a position and argue the case. You won't ever hear us sitting on the fence!"

Co-host and newsreader, Natarsha Belling, added: "I'm so thrilled to be part of this exciting new venture in delivering breaking news, but also dissecting and discussing the major issues that shape and change our lives. Born and raised in country NSW, I'm a passionate advocate for rural Australia. After recent events there are lots of Australians hurting right now from fires, floods and COVID devastated businesses. This program is about giving all Australians a voice.

"I've had the great pleasure of working with Steve before, he's an excellent broadcaster with a great sense of humour. Sometimes we disagree, but we both love a chat! I cannot wait for the many great discussions and laughs ahead!"

SCA Chief Content Officer, Dave Cameron, says, "We are thrilled to have secured a broadcaster and journalist of Steve's calibre to lead our bold foray in to live streamed, daily news and talkback on LiSTNR. Steve isn't afraid to call a spade a spade and cuts through so much of the propaganda Australians have to navigate when consuming their daily news; it's the reason he dominated the AM airwaves for as long as he did.

"Australia Today with Steve Price will give real people from across the country a voice and platform to be heard, unfiltered. Every single Australian can listen and contribute to this show wherever they are across the country exclusively via the LiSTNR app. We are excited to continue to make LiSTNR the ultimate audio destination for both live streaming and podcast premium content in Australia."

Australia Today with Steve Price will be produced by Thomas Blake who has been a talkback radio producer for 14 years at 2UE and 2GB where he worked closely with Steve for nearly five years.

Australia Today with Steve Price will include a news update from Natarsha Belling on the half hour across the morning and the pair will discuss and debate the issues of the day alongside listener calls.
Anthony, one of our readers, has also discovered that the program is being aired on digital radio in Sydney. See his comments below.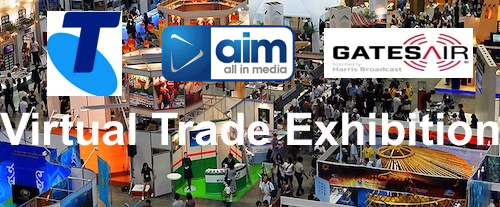 ---
Subscribe to the radioinfo podcast on these platforms: Acast, Apple iTunes Podcasts, Podtail, Spotify, Google Podcasts, TuneIn, or wherever you get your podcasts.