Comment from Jen Seyderhelm
I've been thinking about this for a while but in light of music mogul
Michael Gudinski
's death I felt it time to mention
Bill Caralis
and the Super Radio Network (SRN).
This has been a tremendously difficult article to research as Caralis, the reclusive owner of 42 NSW and QLD radio stations hasn't been pictured or interviewed in years.
He did, however, share a very early snap of he and his wife Pamela when he took out a strip ad in the Confidential section of the Daily Telegraph to celebrate their 50th wedding anniversary in 2014.

Even when asked to appear during a Senate Inquiry into Regional Radio and its loss of localism, he declined. No, that's not correct as that implies that he told someone he wouldn't come. He just didn't show up.
How can a couple who own what has been estimated at $200 million worth of broadcast assets and employing a couple of hundred staff be totally unknown?
I started out in the SRN twenty years ago at 2MO Gunnedah fresh from Max Rowley's Radio School in Sydney. Most Sydney people didn't last long in those regional towns. They aimed for a capital city ASAP or left radio altogether, bewildered. I know this because my then station manager Peter Rasmussen included a quote to this effect when I did leave a year and a half later, saying I was an exception to the rule.
My colleagues included Greg "The Hat" Henry who is a Program Director for the Network in Moree, Craig Baynham, who refused point blank to allow me to stay at home and wallow in my Sydneysider martyrdom and Paul "Batch" Batchelor who now acts as General Manager of much of the QLD and Northern NSW side of the SRN business.
Two out of the four of us have never left.
I say this because anyone now who works in the SRN is often asked WHY they work there or choose to stay. It certainly seems to have a black dot against it with certain radio schools who'd rather focus on the bigger reach and better paying networks. It has a reputation amongst broadcast professionals, even those who have never worked for Bill, that the Network does seem to select new staff from community radio rather than fresh out of radio school.
This is not a bad thing.
For those of us who have or still work for the Super Radio Network – you are generally autonomous, free to be the announcer you want to be without scripts, conferences and meetings telling you otherwise. You never are employed for just one role. If you are an announcer, usually that will be paired with copywriter, commercial producer or even salesperson or technician. You are pushed to be a part of the community you represent, working round the clock during fire and flood, eating Beryl's baked goods, mentioning Fluffy's last known location as part of the community noticeboard and being accosted in the grocery store.
Does the above sound positive or negative? To me that is what radio is all about. Especially regional radio.
Most of my current colleagues have spent time in the Super Radio Network. They are, without exception, phenomenally hard workers. Radio above personal lives kind of people, for better or worse. I include myself in that category. We've had to be. Sometimes we were the only person who could do a certain job. Who WOULD do a certain job. My work ethic is partly down to an inner voice saying that if I won't or can't do something, then someone else will sure be happy to take my place, and radio is a mighty addiction.
This was especially brought to the fore in the early days of the COVID pandemic. While the big networks shed jobs, the Super Radio Network and Grant Broadcasters largely didn't.
Why? Because the Caralis and the Cameron families own their assets.
I've found it vaguely humorous that the only Caralis related news stories I could actually find over the last decade revolved around a transmitter built allegedly without a permit and the use of software that perhaps hadn't been obtained appropriately. The land, buildings and frequencies that are broadcast from belong to Bill and Pam.
Which brings me back to Michael Gudinski.
Gudinski created The Mushroom Group from the ground up and now has a family and network that will ensure that brand continues. He is the most significant loss to our music industry which has been demonstrated in the unconditional outpouring of affection, admiration, and respect. He has not left us holding all his cards. People worked WITH Michael Gudinski.
I don't know how old Bill Caralis is, but my fear is that he holds his incredible network of radio stations and people too close to his chest. If we were to lose him tomorrow, what would happen to them?
I can hear some of you saying, good riddance and that some of those buildings deserve to be razed anyway. There is some truth to that; but with a building's demolition and/or sale goes perhaps 80 years of storytelling and community connection.
4AK and 4WK Toowoomba immediately spring to mind.
There are also the legalities over entities owning too many stations in a particular region which we saw play out in Sydney when the Macquarie Group had to sell 2CH.
I think that if we lose Bill, who has never shown any interest in sharing or selling his stations, that a great many of them will cease to exist.
And that should be food for thought for all of us.

---
About the author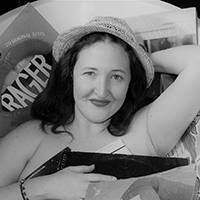 Jen Seyderhelm is an announcer, podcaster, producer, writer, news reader and music historian. She works for 2CC Canberra and is part of the Raiders Call Team.
Jen is a trainer in voice over and podcasting; her website is jenxaudio.com.au – you can find her Australian One Hit Wonders page here .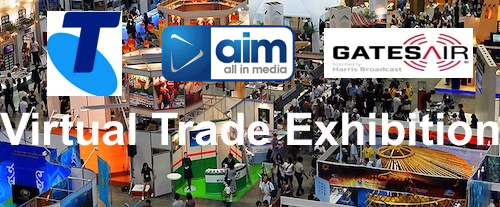 ---
Subscribe to the radioinfo podcast on these platforms: Acast, Apple iTunes Podcasts, Podtail, Spotify, Google Podcasts, TuneIn, or wherever you get your podcasts.