Survey 2 results available here.
For Survey 1 the network results were mainly a tale of two cities, Melbourne which was the worse affected by COVID and Sydney the least.

As the audience for talk radio in Melbourne receded slightly, the FM music stations had small gains as a sense of normality returned, though as Neil Mitchell was insistent in reminding everyone, 3AW still dominates the market.

Marty Sheargold's breakfast program at Triple M was off to a reasonable start, and Jase & PJ will get their last result as a team with Polly already in New Zealand after splitting up their long-term partnership.

It wouldn't be surprising to hear what will happen to the KIIS 101.1 breakfast program almost immediately the results for Survey 2 are made public.

Ben Fordham's result at 2GB surprised almost everyone, turning in a spectacular 18.1 and all eyes will be on his result tomorrow when Survey 2 drops at 9.30.

2DayFM's breakfast show will continue to be a target for scrutinisation and comparisons to Kyle & Jackie O at KIIS , while the result for SEN and 2CH DAB+ will also draw their own comparisons.

The ABC had mixed results in the two biggest cities, up in Sydney and down in Melbourne with not much change in Adelaide, Brisbane and Perth.

Triple M Perth's breakfast program will be looking for a gain with the much publicised move of Basil Zempilas from 6PR not exactly setting the world alight in Survey 1, while at 96fm Fred Botica's retirement could have an impact.

Brisbane could be the most interesting with room for change across the AM, FM and DAB+ dial. 4BC will want to improve, 97.3FM will be looking to continue it's upward movement.
FIVEaa moved into double figures in Adelaide with ARN nailing the #1 and #2 (equal) spots in that market, while there has also been plenty speculation over Mix 102.3's duo Erin Phillips & Soda who have been 'missing in action', and Ben & Liam (Nova) will be looking to bounce back after dropping 1.8 in Survey 1.

All the results, Shares, Cumes DAB+, along with our analysis will be here on radioinfo from 9.30 tomorrow morning.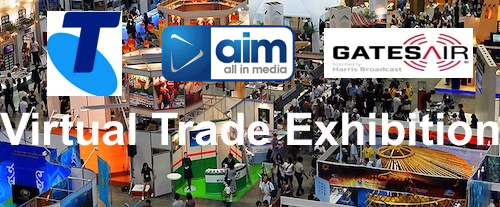 ---
Subscribe to the radioinfo podcast on these platforms: Acast, Apple iTunes Podcasts, Podtail, Spotify, Google Podcasts, TuneIn, or wherever you get your podcasts.