John Patkin's article, "AM/FM/DAB+ are endangered radio species," posted Monday on radionfo has certainly stirred up some controversy.
Like Patkin, many in the industry believe that radio's future is almost entirely online. But Commercial Radio Australia's, CEO Joan Warner, begs to vehemently disagree. Of course she would, because, Joan Warner represents the commercial radio indusrtry and DAB+ was introduced on her watch. In fact, Warner is internationally acknowleged as a champion of the DAB+ platform.
But she's not the only one. James Cridland, who is also internationally acclaimed as the world's foremost radio futurologist, feels that FM, AM and DAB+ have a long and healthy future to come. Here are his thoughts:
I read John's piece over the weekend, and rather wondered whether he was talking about the same industry I've worked in for over 25 years.
"AM/FM/DAB+ an endangered species?" Surely not!
John's piece appears to have three thoughts: Apple are apparently phasing out the 3.5mm headphone plug, so AM/FM/DAB+ is doomed.
Currently, there is zero listening to AM/FM/DAB+ on Apple devices. The existence, or not, of the 3.5mm headphone plug won't therefore make any difference to broadcast radio listening on iOS devices, since it's already at zero.
The argument is that this makes it harder to enable a broadcast chip inside the phone. However, even if Apple was considering that, its proprietary connector still has a grounding shield which would be of use for an antenna. Bluetooth headsets are still very much in the minority.
The multiplatform market of the UK has around 7% of all radio listening happening via online in total, with AM/FM/DAB accounting for the rest. While this online figure isn't published in Australia, I gather it's around 10% ­ and DAB+, alone, is delivering around twice that share of listening. Mobile is a significant minority, still, of all radio streaming. It's an important platform, but let's put it in perspective.
DAB+ failed in Hong Kong and Singapore so AM/FM/DAB+ is doomed.
It's disappointing that DAB+ is seen to have failed in Singapore and Hong Kong, I'd agree: but quite a leap to point to all broadcast radio being doomed.
There are a number of factors to point to Singapore and Hong Kong's decisions: not least an industry that didn't work together to promote DAB+ and a lack of additional stations that gave real consumer appeal. DAB+ is growing fast in Australia, the UK, Norway and other countries at the moment. In the UK, DAB is growing faster than the internet as a way of listening to the radio. (It probably is here in Australia, too, but the figures aren't public).
None of this is particularly relevant to AM of FM. I'd agree that AM's days are eventually numbered; but I don't see any reason why FM is endangered. Advertisers seem to agree, with the latest CRA figures showing a 9% increase in revenue. And audiences are still listening, too.
Broadcast radio lacks sharing, real­time data and interactivity so AM/FM/DAB+ is doomed.
Broadcast radio's doing pretty well at sharing. When I researched the iTunes chart a few weeks ago for a client I discovered that over 35% of the top 100 podcasts were from radio companies. Services like rewindradio.com, audioboom.fm and Omny help stations share their audio with others. Testing on Nova in Brisbane is AirShr, a smart tool that captures and shares anything you're interested in.
Real­time data? That exists, too; the thousands who are listening online give a good proxy for true listener behaviour, and electronic measurement has its issues but gives overnight figures in most parts of Scandinavia, for example, along with the US and other countries.
And as for interactivity ­ the first radio request phone­in was in the 1940s, and even a cursory listen to 2GB or any ABC Local Radio morning show will show how interactive the medium still is. The great news here is that we can listen on AM/FM/DAB+ while we interact on the phone!
So, is AM/FM/DAB+ an endangered species?
I certainly believe that music­intensive radio needs to think carefully about the future in a world where "the hits" are no longer a unique selling proposition; especially when only available in a linear form on a connected device.
I also passionately believe that radio's content can be exploited cross-­platform, in a way that benefits and reinforces the linear broadcast, but reaches new audiences and earns more revenue.
But an "endangered species"? 93% of people in Brisbane listen to AM/FM/DAB+ every week. If that's an industry imminently about to be made extinct, I'm a Tasmanian tiger.
About The Author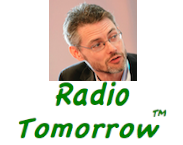 James Cridland is a radio futurologist, and is Managing Director of media.info, a companion website to radioinfo and AsiaRadioToday.
He has served as a judge for a number of industry awards including the Australian ABC Local Radio Awards, the UK Student Radio Awards, and the UK's Radio Academy Awards, where he has also served on the committee. He was a founder of the hybrid radio technology association RadioDNS.
James is one of the organisers of nextrad.io, the radio ideas conference each September, and is also on the committee of RadioDays Europe. He writes for publications including his own media.info, Radio World International and RAIN News.
James recently moved from North London to Brisbane with his partner and a two year-old radio-loving toddler. He very, very much likes beer.