The 80's (WSFM,GOLD,97.3,Mix,96FM) stations have the biggest cumes for the DAB+ market in survey 1 with 288,000 listeners nationally.
Coles Radio is still near the top with 244,000, just behind Double J with 246,000, while ABC Jazz has 234,000.
Tik Tok Trending eased a little to 175,000, while ABC Sport almost doubled to 200,000.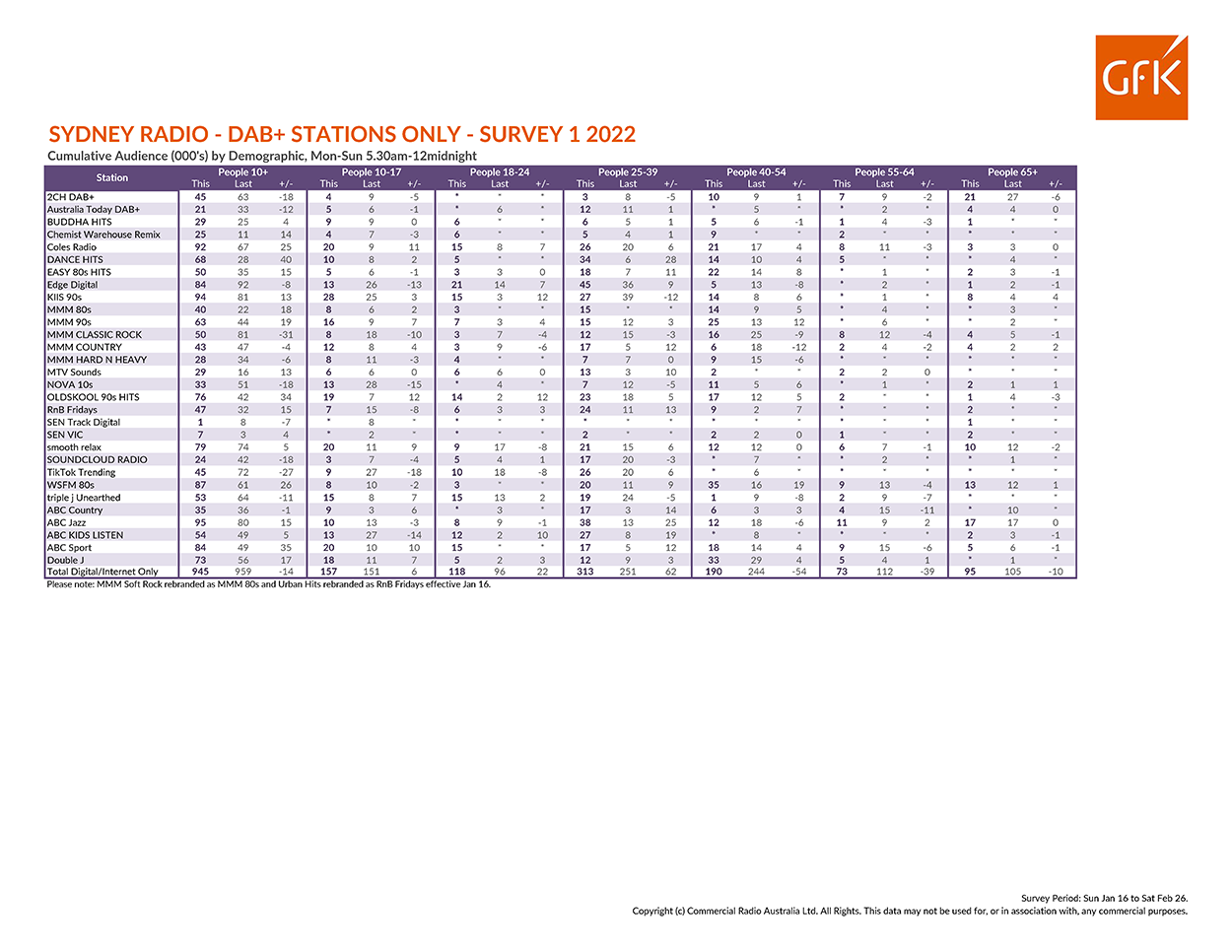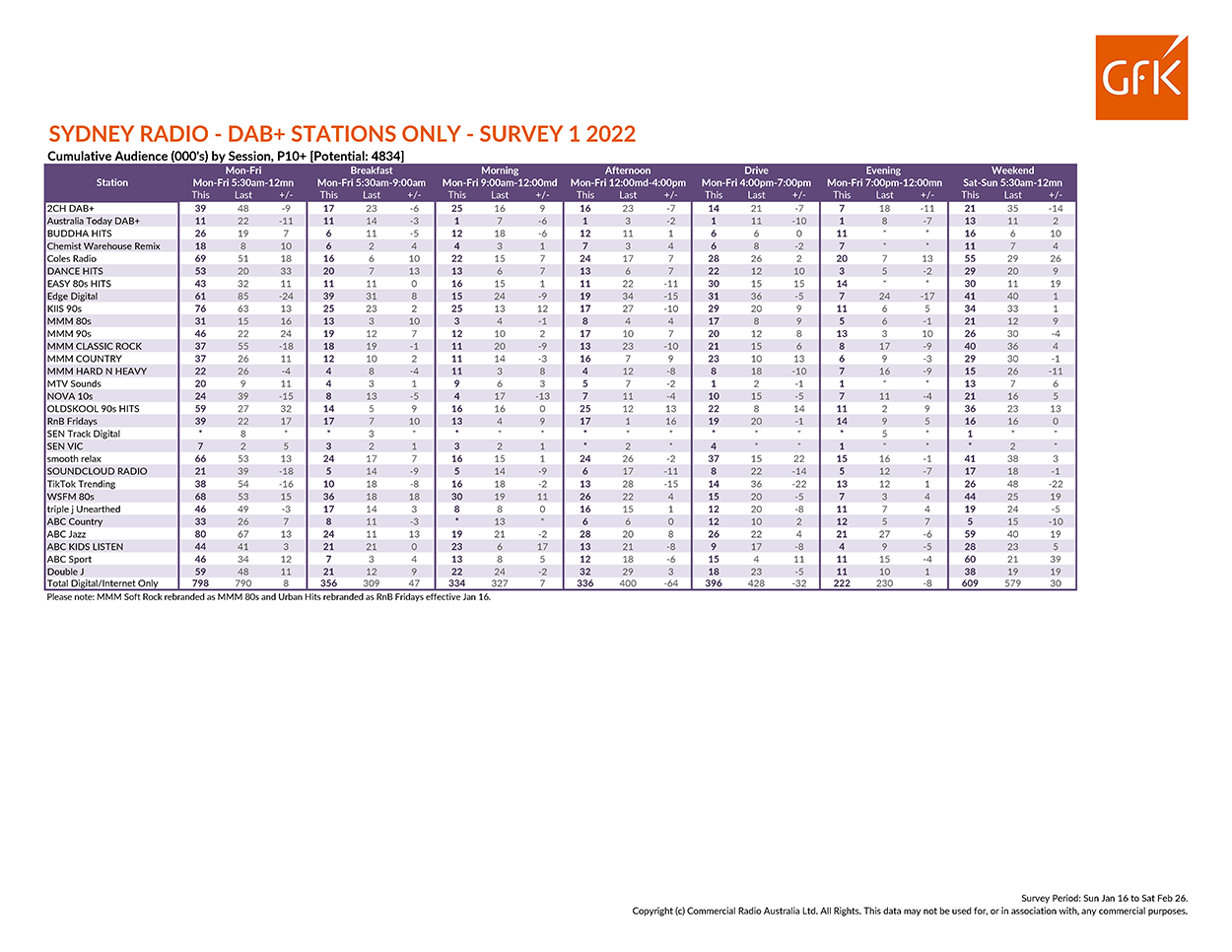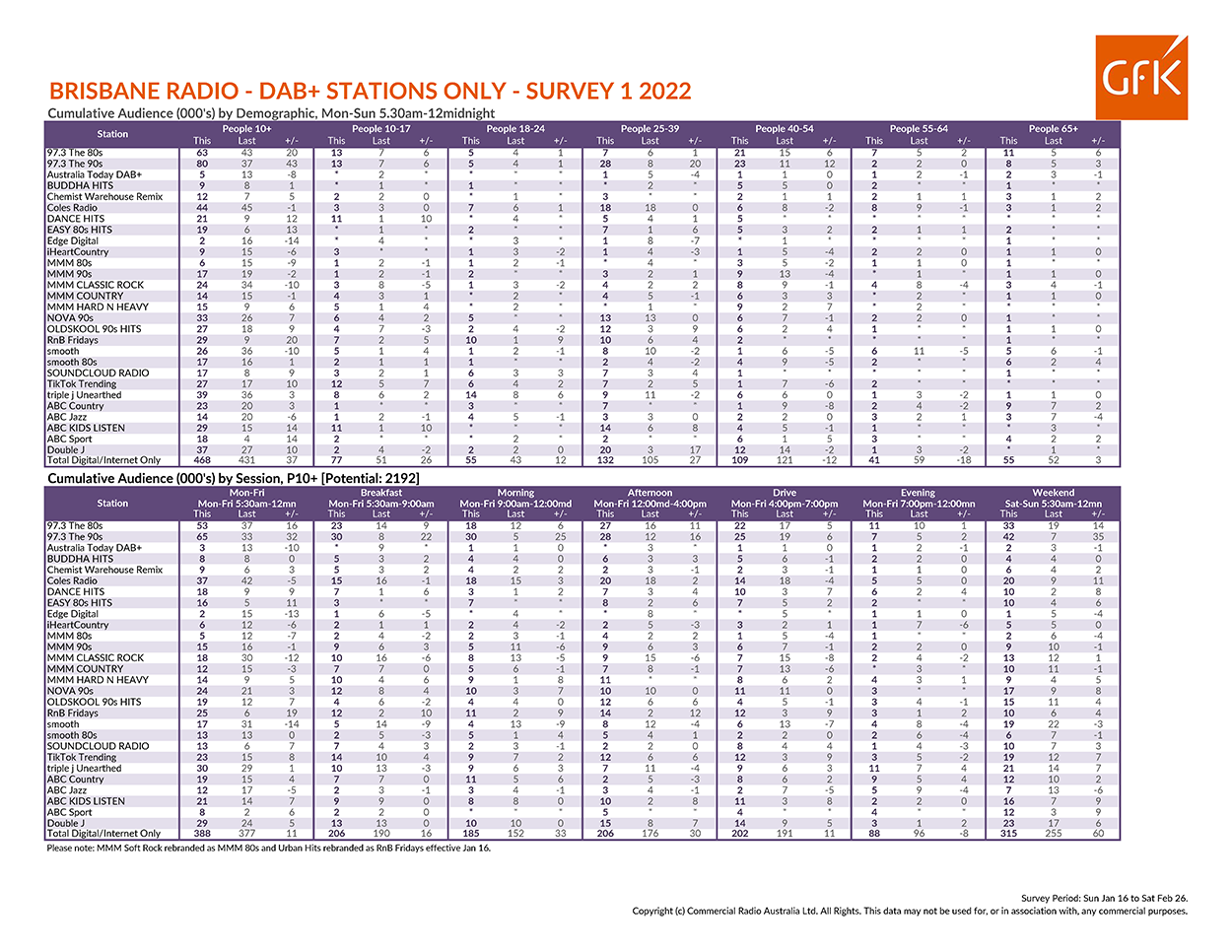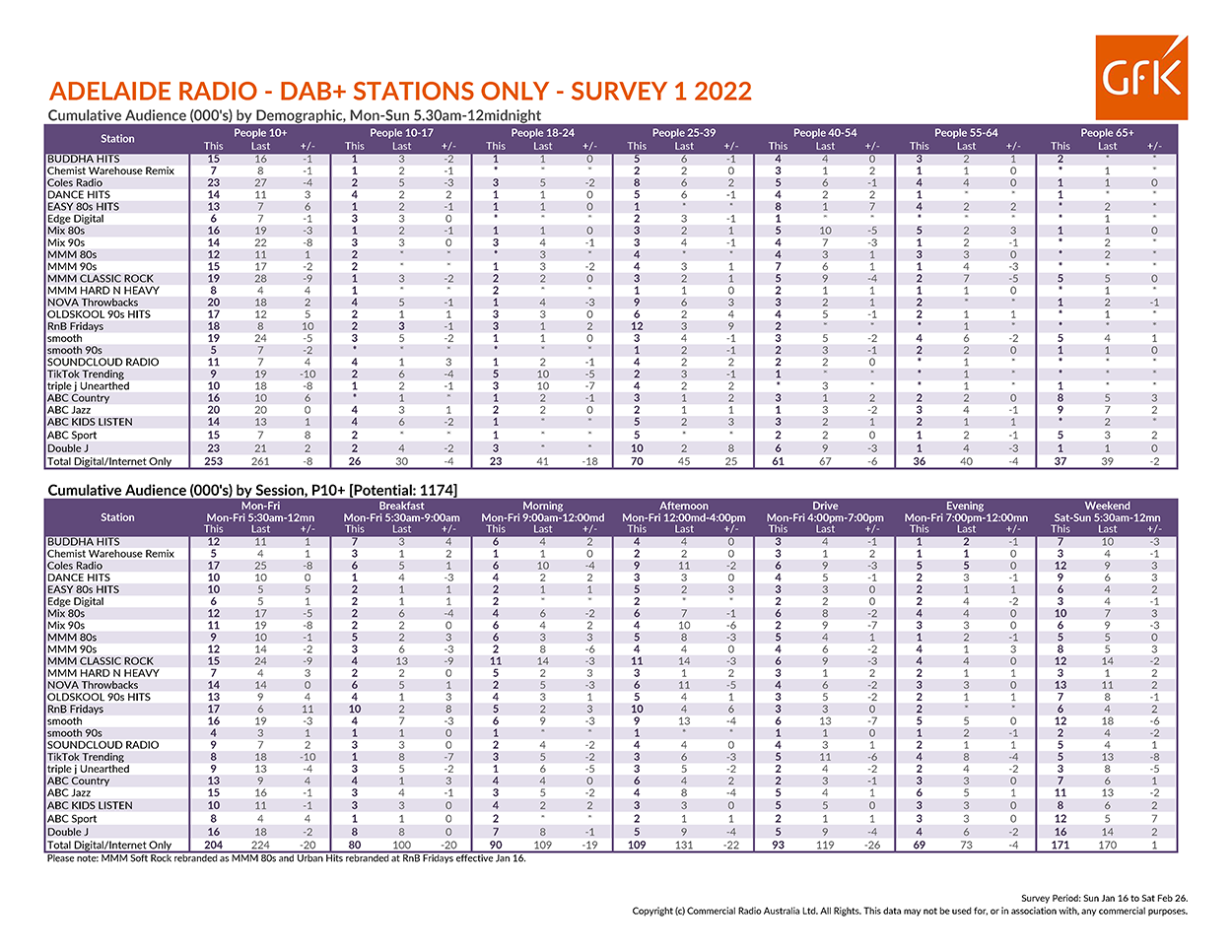 Related reports: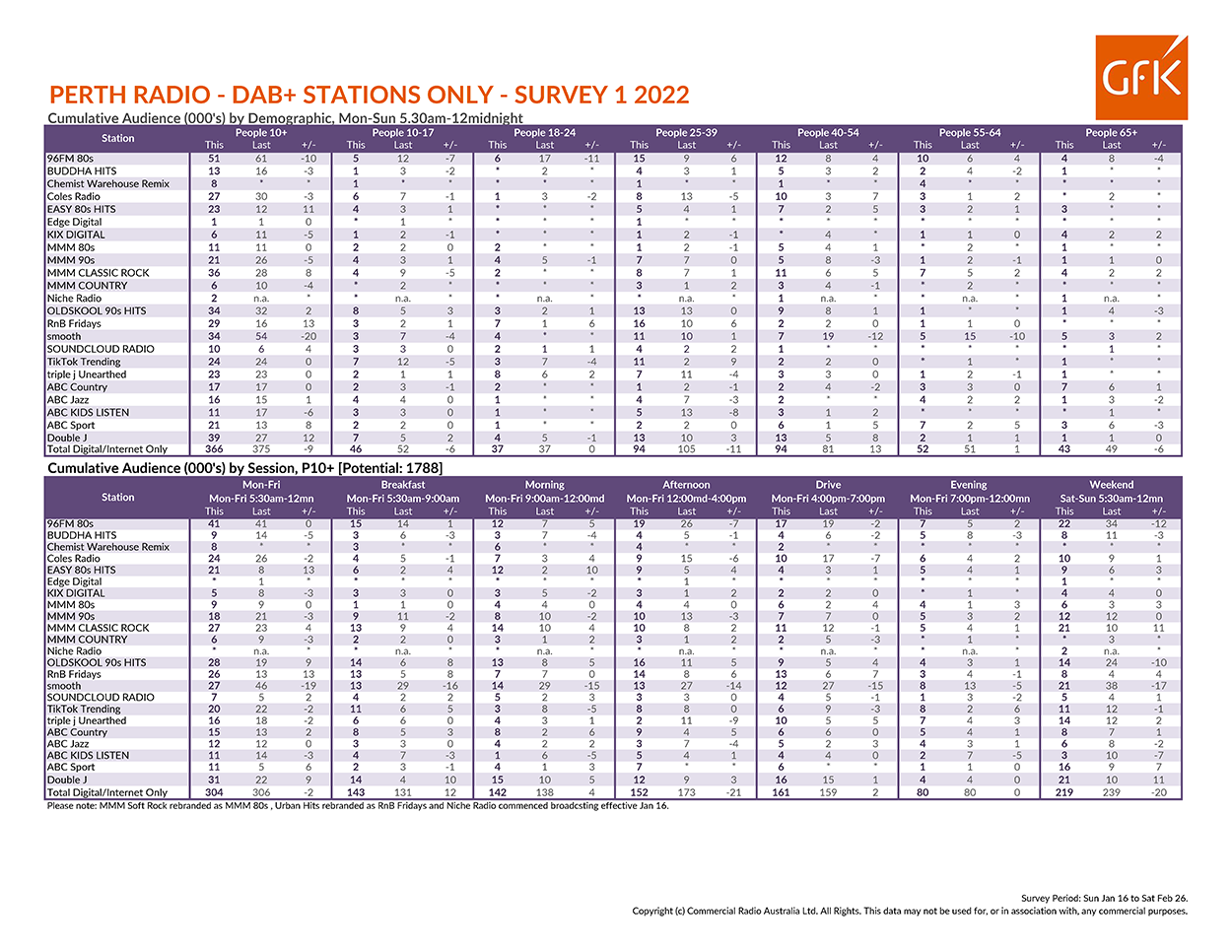 Related reports: