TikTok trending has picked up 289,000 listeners across the five metro areas to move behind the 80's Gold stations of WSFM,GOLD, KIIS & Mix in the latest DAB+ ratings in Survey 4.
The 80's Gold stations consolidated their lead with 335,000 in this survey, while the 90's stations of KIIS and Mix also added audience across their four markets for 285,000, just in front of Coles Radio on 278,000.
Missing from the Sydney chart this time is 2CH, and it is possible that smooth relax benefited, picking up 12,000 for a total of 122,000 listeners, just behind ABC Sport who were up 28,000 to 127,000.
TikTok Trending and OLDSKOOL 90's Hits made the biggest gains, up by 32,000 and 37,000 respectively.
In Melbourne TikToik Trending and GOLG 80's are at the top with 108,000 each, with Coles Radio and DANCE HITS behind them with 95,000 each.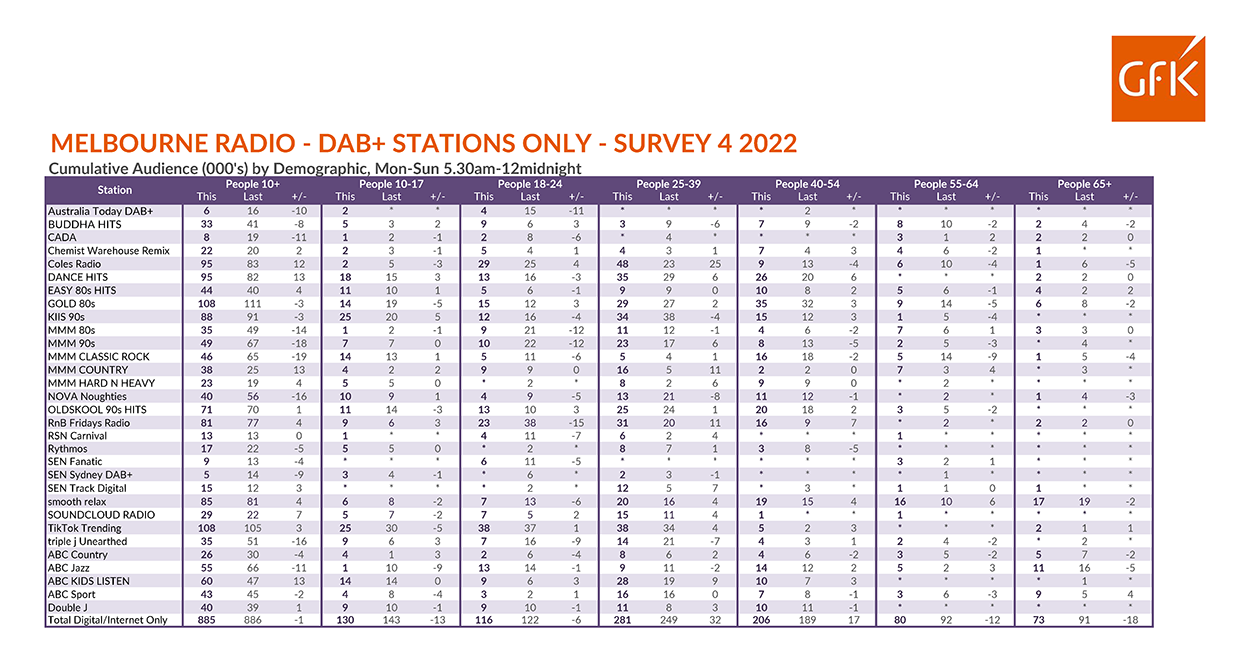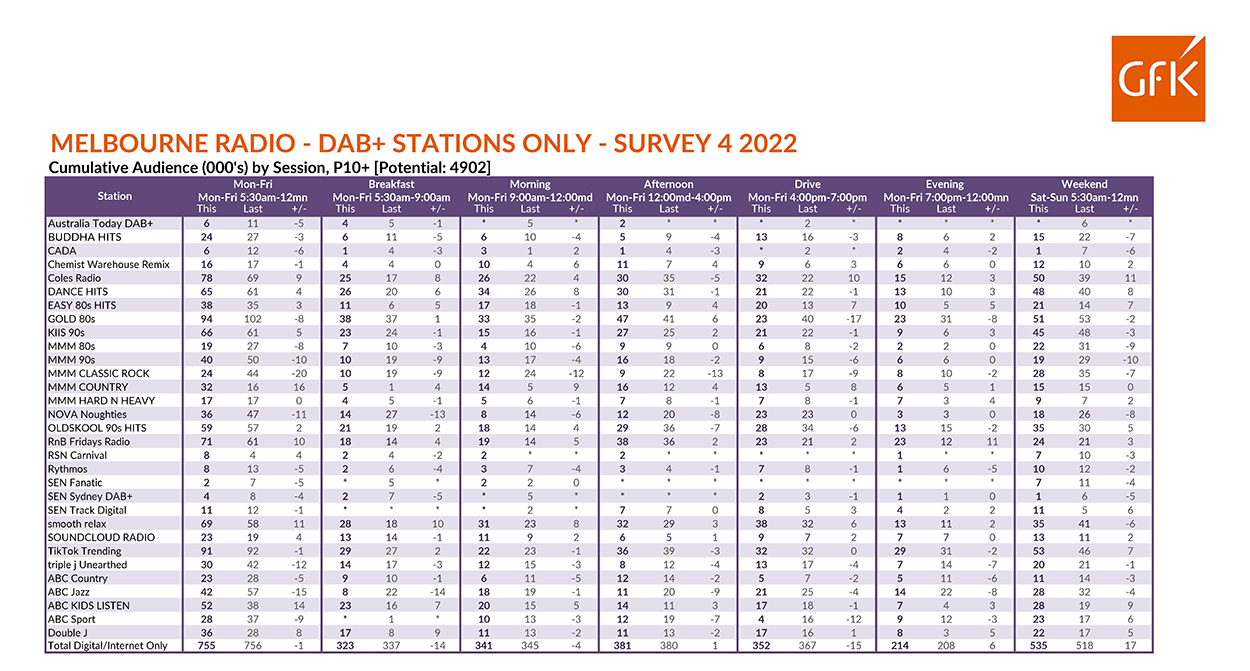 973 KIIS 90's leads in Brisbane (74,000) well in front of TikTok Trending (45,000)
In Adelaide TikTok Trending and OLDSKOOL 90's Hits lead with 24,000 each, from RnB Fridays Radio (21,000)
In Perth OLDSKOOL 90's Hits (50,000) and RnB Fridays Radio (49,000) are well in front.
Related stories: Spin Cycle, Cumes, Ratings