Some big gains in audience numbers saw two Sydney stations lead the overall cumes for stations in a single market with smoothfm 95.3 picking up 137,000 listeners for a total of 1.270M.
Nova969 gained 166,000 for 1.256M, now leading GOLD104.3 and KIIS106.5, both with 1.251M.
Fox FM (1.196M), Nova100 (1.178M), KIIS101.1 (1.175M) and smoothfm 91.5 (1.027M) are next best.
2DAY FM continues to add numbers, up by 69,000 to 845,000, and SCA Chief Content Officer, Dave Cameron, says, "Since relaunching in September 2021, 2Day FM has become Sydney's fastest growing station with 260,000 new listeners giving it a weekly audience of 845,000 – 2Day's largest audience since survey #1 2019, and 45% growth since the station's relaunch."
Kyle & Jackie O still lead the breakfast cumes for a single market with 685,000, from Chrissie, Sam & Browny who were down only slightly to 582,000.
Christian O'Connell added 55,000 for 558,000 while Fitzy & Wippa had the biggest gain, up by 83,000 to 553,000.
Ross & Russel (534,000) eased a little to tie with Fifi, Fev & Nick, while Bogart Torelli (511,000) and Jase & Lauren (504,000) also made gains.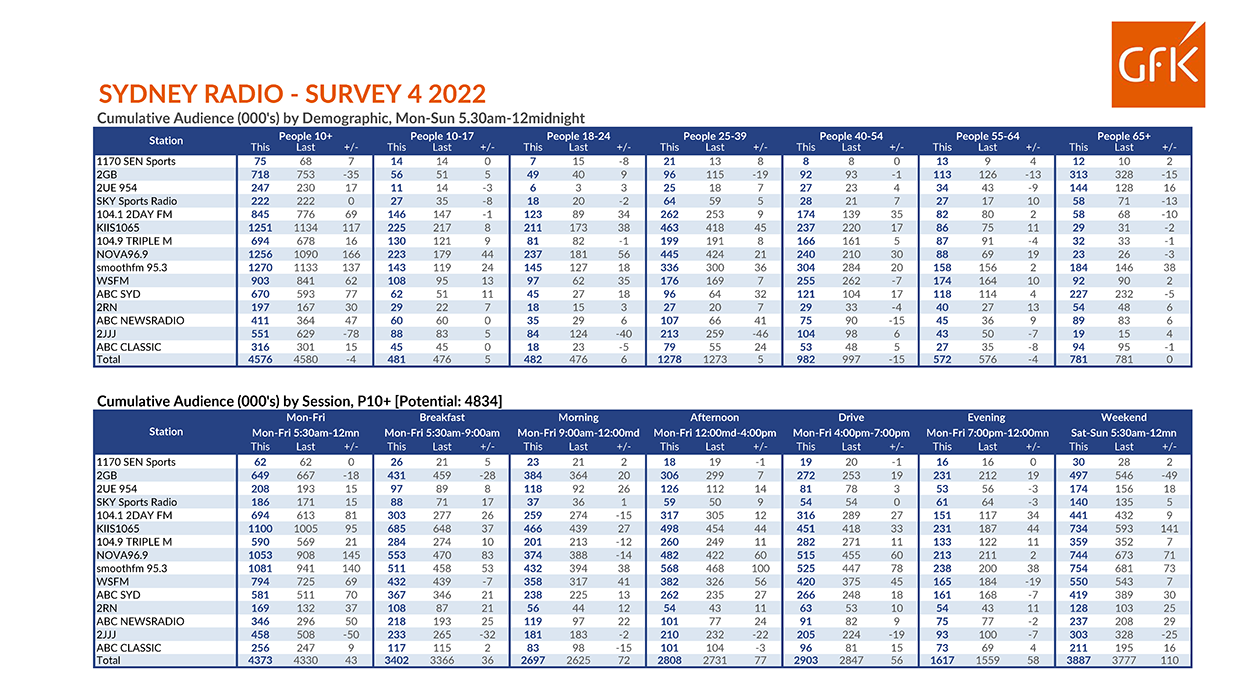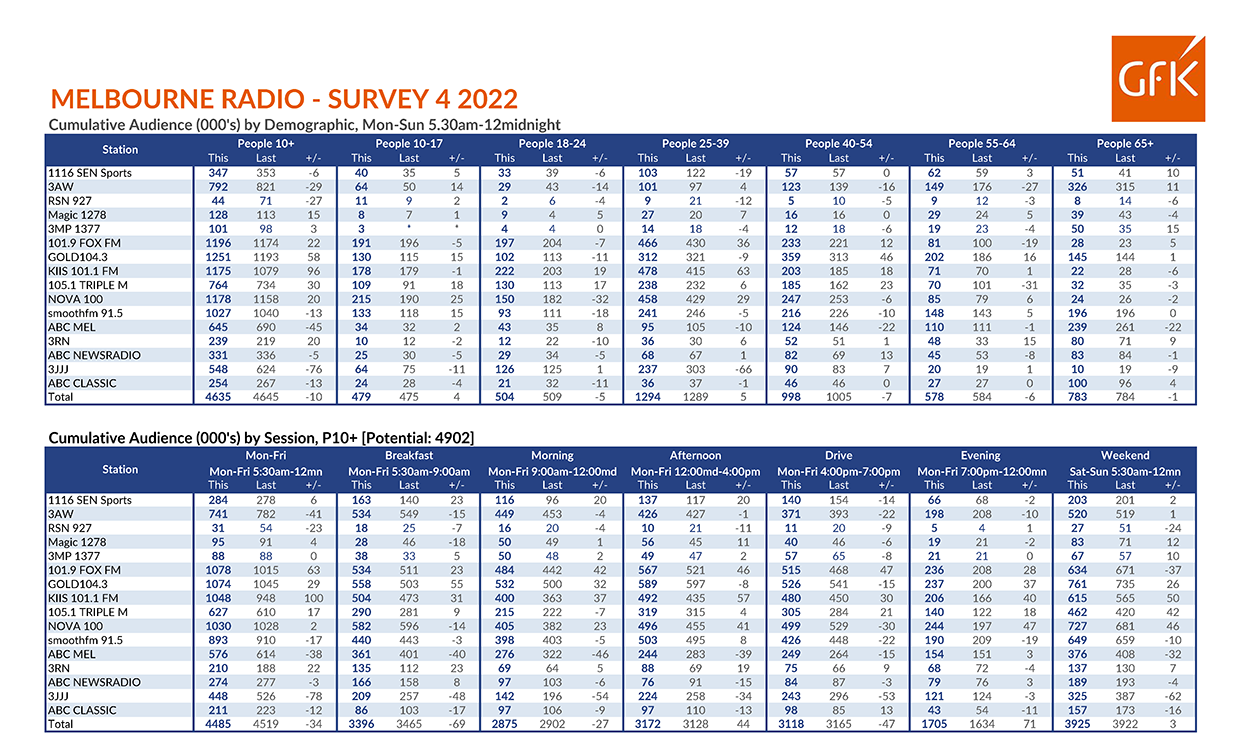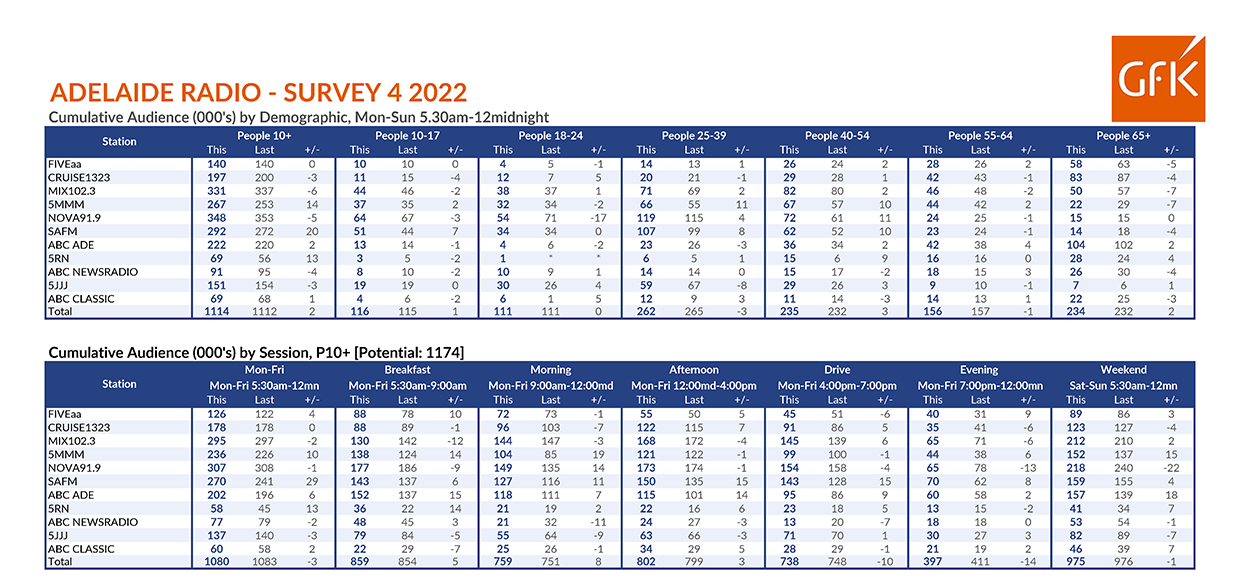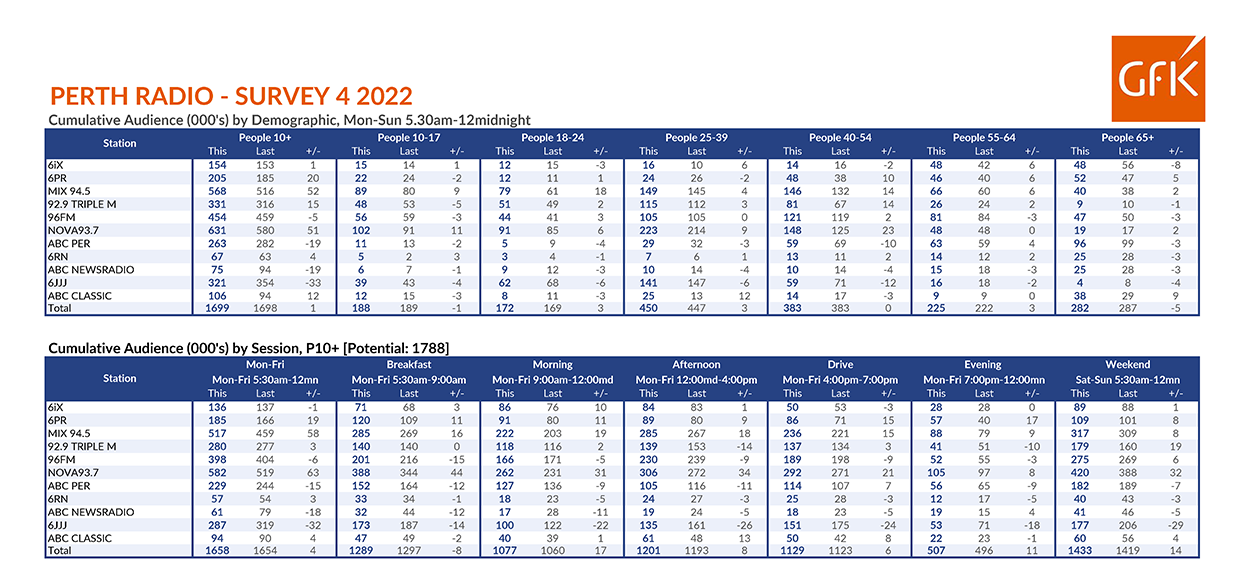 Related stories: Spin Cycle, DAB+, Ratings