One of the toughest assignments for any brand targeting youth is staying relevant to the core market as they grow older.
Take a radio station that starts off targeting 18-24s. It's the narrowest of demographics to begin with, yet, has the greatest propensity for change. Imagine the changes that can occur in an individual from the age of 18 to 24. At 18 they earn the right to drink, vote, drive without Ps and, for all intents and purposes, they are adults with all the privileges but few responsibilities.
By 24, things can change dramatically. Marriage and a mortgage can tip the scale heavily towards responsibility. Add kids and suddenly you find that you're becoming something you promised yourself you'd never be. Your parents.
The quest for the latest tunes and fashions give way to politics and its affect on interest rates, schooling and health care.
It's an age old dilemma for radio: do we evolve, grow older with our current audience or do we try to constantly trend younger to attract more youth.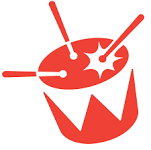 The undisputed champion of the latter is triple j. Christened 2JJ or Double J (AM) in 1975, now triple j (FM) has managed to continue to attract its original target of 18-24s over a 41 year span. Some of those listeners who were there at the beginning are now 65 years old.
"triple j continues to reinvent itself to remain relevant," says Linda Bracken, ABC Radio's Head of Content & Digital. "The social media presence is incredibly strong with an emphasis on high quality Australian music. We have great young personalities that resonate very strongly with the Australian community."
It sounds simple but it's the relentless, detailed execution that delivers the results. According to the latest GfK Survey 4, triple j is #1, 18-24, in Sydney, Brisbane and Perth. #2 in Melbourne and # 3 in Adelaide.
"In regional Australia, triple j is even closer to the heart of those regional communities," says Ms Bracken.
"It's a brand that continues to reinvent itself. It resonates with young Australians because it's authentic, because it has personalities that feel authentic and appeals to them. And it always stays on the cutting edge of new platforms and new technologies," says Linda Bracken.